We regret to inform our community we are taking action regarding $BTS on the COINEGG exchange. BitShares $BTS token to be delisted from this exchange, and further legal notices will be applied as deemed necessary. Actions may include passing relevant information to authorities.
As many readers know, BitShares recently (2020) underwent transformation to a more formal and corporate style of management starting from core of consensus. In so doing, the desire is to also have healthy and professional business relations towards any associated corporations / companies; namely CEX's (centralized cryptocurrency trading exchanges) where trading of our $BTS token takes place.
We are within our rights to observe the activity of these exchanges and should something untoward appear, to take action. This is one of those occasions, and more may follow through our ongoing self-regulation.
Reasons for delisting and investigation(Red flags)
Further screens below describe initial flag where wash-trading or price manipulation is happening.
Website Homepage footer "Terms and Conditions" has a broken link.
There is no company information on the website, no incorporation and only an email contact. This is a CEX - who are we dealing with? Tax ID, Business address?
COINEGG LTD has been 'dissolved' 2018 in UK.
Clearly, such things are not healthy for BitShares, and definitely not for anyone else on global scale if it's this easy to manipulate and destroy our economy. As authorities haven't noticed, we decided to take our own course of action.
Below screenshot from CoinEgg website appears to be very unusual trading patterns and price: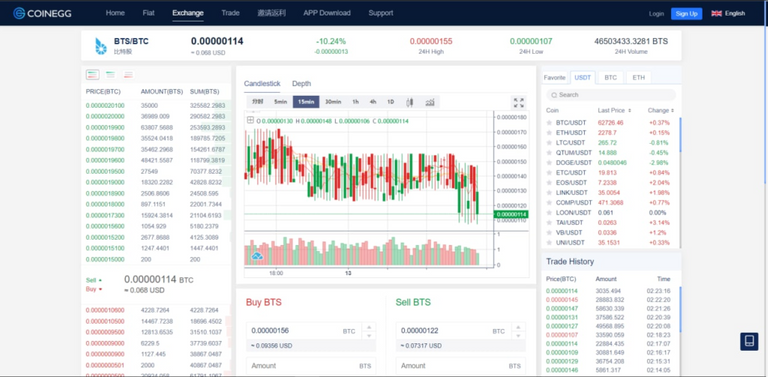 15. April 2021 - Charts clearly show attempts to short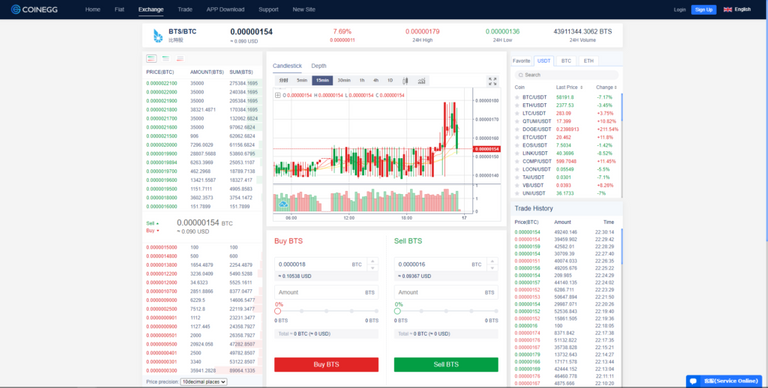 16. April 2021 - 15 min candle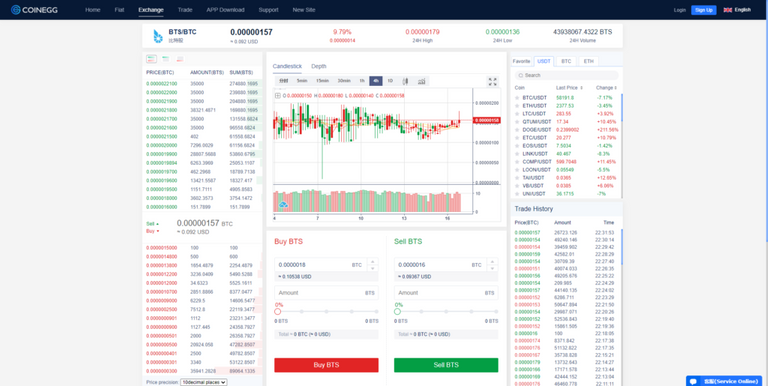 16. April 2021 - 4 hrs candle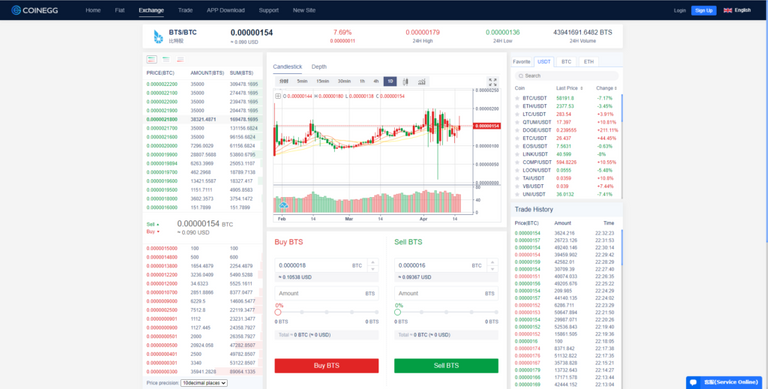 16. April 2021 - Daily candle
From daily candle we can see that price attack was organized and started on 1. April (April's Fool's Day). It was consistent for 16 days, where users were reporting that BitShares ($BTS) both Deposits and Withdrawals were disabled during the period.
Investigation results
BitShares reporter found out that Zhang Shousong (张寿松) is the person behind CoinEGG and JBE. Previously operating others also in similar scheme as in order:
Founded BtcTrade.com (2013)
Acquired jubi.com (2014)
coinegg (2017)
baobi (2018) / BtcTrade.im
jbex.com / ju.com (2020)
There were several domain names used such as btctrade.tv, coinegg.vip, coinegg.com, coinegg.in, coinegg.fun, baobi.com, baobi.me, baobis.com.
Their pattern is exchanges open and close in a chain, where one exchange closes -> another opens. We can only recommend you not use this or other exchanges which barely seem to have a proper business presence.

Below is coinmarketcap.com displaying price feed from all exchanges. Everywhere has BTS at 0.12c USD apart from CoinEgg, promoting a price of 0.08c on 15. April 2021.
CoinEgg price is 25% below market
Legal steps
Request for BitShares ($BTS) token to be disabled for trading until delisting. Users can withdraw their assets within 7 days or to BitShares blockchain or to any other exchange listing $BTS.
Trademark notice will be giving 48hrs period to disable trading, with extra notice that will be giving 7 week days for delisting.
Issues will be reported to regulatory and legal authorities with all collected evidence.
GDPR Complaint on Data Management and Privacy violations.
Legal notice
On behalf of the BitShares brand protected by EU Trademark, Move Institute will be submitting a set of complaints to the European Central Bank (ECB) and European Data Protection Board (EDPB) for not acting on systemic breaches by various institutions in the region, and of the General Data Protection Regulation (GDPR) by "institution in violation" in the EU when implementing Anti-Money Laundering (AML), Know Your Customer (KYC), and Counter-Terrorism Financing (CTF) procedures.

On behalf of BitShares Management Group Limited,

Managing Director


---
Posted from BitShares News with Exxp : https://news.bitshares.org/delisting-and-legal-action-coinegg-exchange/
---