Full disclosure, I have a personal interest in seeing this WP pass,
but not for why you might think. I am not being paid by the Cabinet team nor will I receive any final return from this worker.
---
My interest is strictly to benefit my own business, my farm.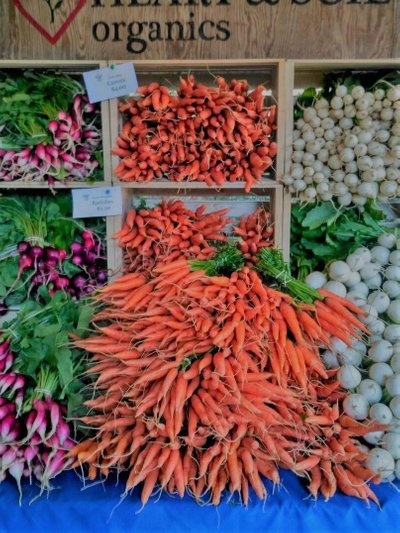 Last Saturday's market stand
)
---
On our farm we run a program which we call Farmshare.
Customers get a 10% bonus by paying in advance for the season, they pay in the spring and we give them a credit to use at the market or at our farmstand.
Over the years I have struggled to find a system for keeping track of their credit. For the first two years I kept track of everything in a pocket note book.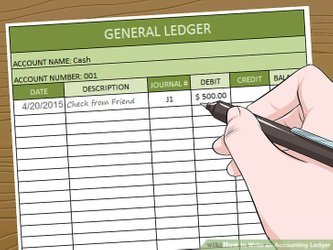 )
This has various obvious problems. For one, if I lose the book I lose the record (I think you can see how the bitshares blockchain instantly fixes this problem), also keeping tract is very time consuming. Furthermore, even though I tell them, customers are terrible at being aware of their balances, and often over spend at our farmstand, which leaves me trying to track them down to pay their debt. This is another problem easily fixed with a UIA on Bitshares. Finally, even with my painstakingly careful subtractions, I can (and have) make mistakes in my calculations. I am only human after all.
My wife and I have thought of issuing a gift card but the whole system (cards and debt machines) are very expensive. I'd need to have two machines one at the market as well as one in our farm stand, which would have to be installed securely so it isn't stolen.
This season I upgaded the system a little by moving all record keeping to Google Doc's. It is easyer for me to keep tack and I use Google's built in calculator to subtract totals. Although this system is better it is still not perfect.
---
Enter the Cabinets plan to make UIA's useful.
---
For a long time I've thought that a Bitshares UIA would slove all my problems with the system. The trouble was always how to explain to 30 customers the bitshares wallet and they would have to remember to send me the tokens when they got home which has obvious problems, people would forget and I don't have the time or ability to remind them.
I think if you've read this far you should be able to see why I am so excited about this worker proposal.
---
If this worker passes the cabinet team will be creating an easy to use wallet centered around UIA's. This is exactly what I need and solves every problem I have with my current farmshare system.
Here are the main points I am excited about (I'm sure there are more that I am not thinking of)
Everyone has a phone so I wouldn't need to pay for an expensive debt reader and gift cards.

Unless they ask how it works I would not need to explain bitshares to anyone, just a simple app that is easy to use.

It would be impossible for me to lose the record.

It would be impossible for customers to overspend, when they run out of tokens they run out of credit.
In a small way this will make my life so much easier.
And I can't help but think of all the other business use cases out there. I am just one very small business. There are countless ways a UIA, with an easy to use mobile wallet, can be useful for businesses large and small.
Now for the fun part.
How would you use a UIA?
be it for business, fun, pleasure. I'd love to get a conversation going around this.
In fact, part of this worker proposal is a competition for the most creative UIA idea.


So start thinking, get you creative hats on, maybe you will be the winner, maybe you will think of a use case that will make your life, be it business or personal, easier.
You can read the full busniss plan for this WP here
Join their telegram group here
Please spread the word, lets get this worker passed.
the cabinet is a great team, they've already brought us DEXBot. So I have no doubt of their abillty to deliver this.
We all know how powerful Bitshares is, now it is time for the world to find out.
---
Thank you for your time
FarmerD