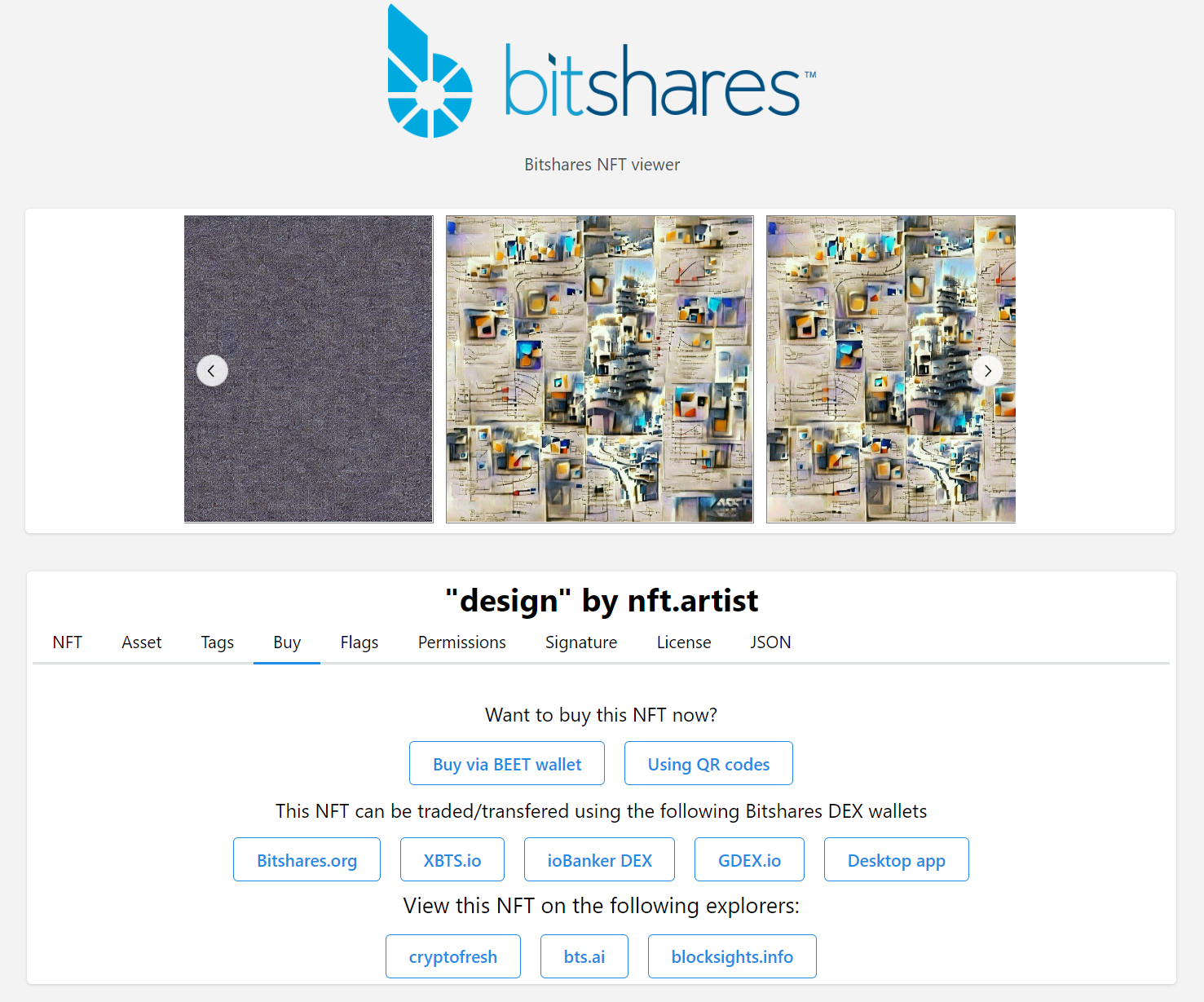 What's new?
Scannable QR codes for NFTs which are available for purchase!
Less reliance on the Bitshares Beet multiwallet - you can now lookup accounts and view their issued NFTs and their NFT holdings by querying the blockchain directly.
Optimizations to the blockchain connection speed tests, note the loading screen after selecting an environment? Also there's a "user is offline" prompt if the speed tests fail across the board.
Some slight stlying changes to buttons, and added more back buttons between components for better UX.
Demo time!
Spot the demo blooper? I selected an NFT that's not for sale to demonstrate generating a QR code, whoops! 😅
Where can I download the new version?
Check out the v1.3.6 release page on github for windows, linux and macos releases.
Don't forget to give the NFT Viewer repo a ⭐star :)
---
Don't forget to check out the NFTEA Gallery