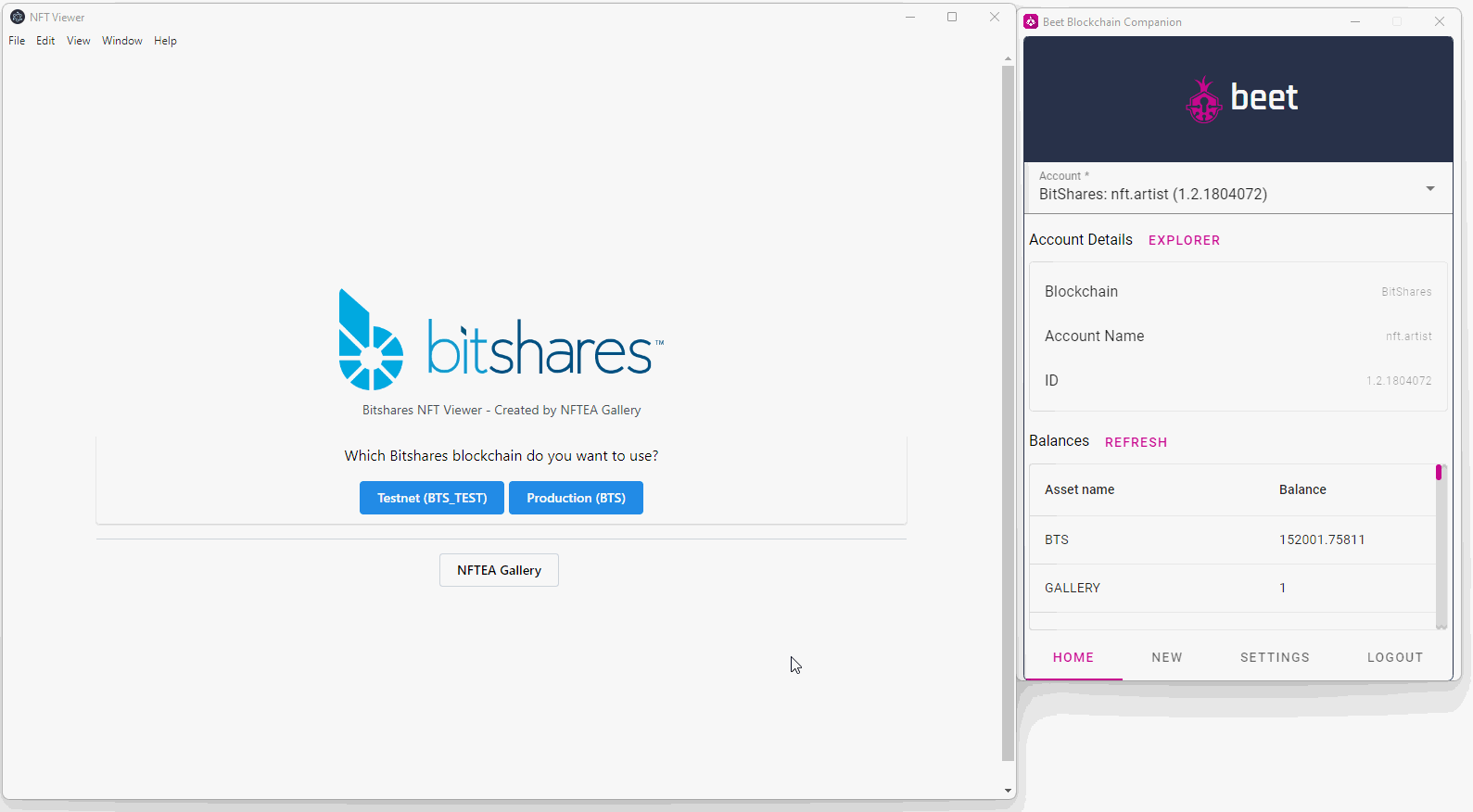 Check it out! I've created an NFT viewer for the Bitshares blockchain!
Supported functionality:
BEET Integration
View NFTs in BTS portfolio
View issued NFTs
Search for NFTs via their symbols
Quick 'Buy it now' button to purchase NFT via BEET
What do you think?
Any requests for functionality?
This will be launched open source & fully free once the new BEET client is released post package update PR merge.
Check out the NFTEA Gallery to show support: https://nftea.gallery
Cheers