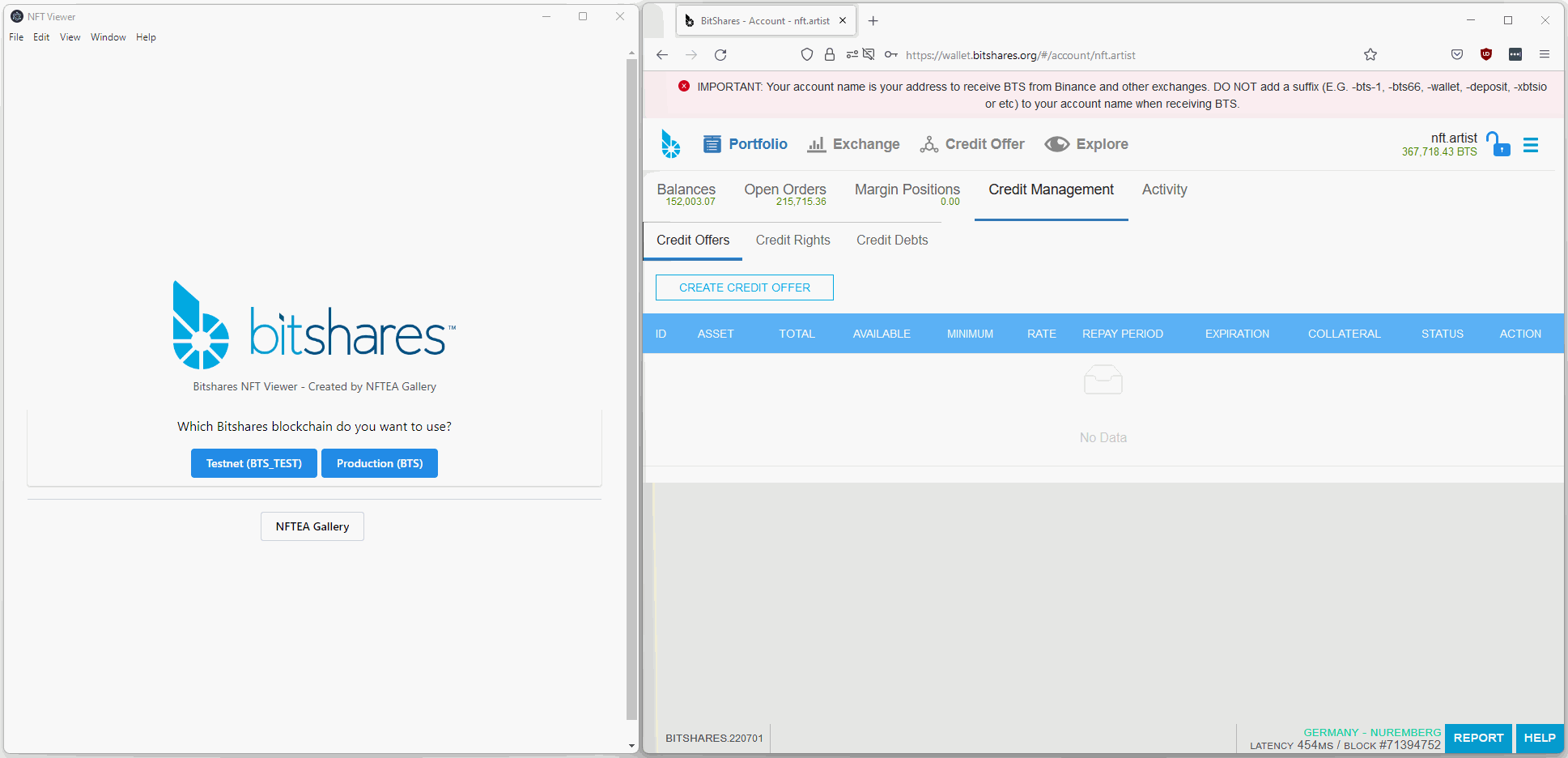 Check it out! (click to zoom into the gif)
Bitshares recently released decentralized credit offer functionality, enabling you to borrow any Bitshares asset using any backing collateral including NFTs, so I figured I'd try it out!
I offered a 5% borrow rate over 90 days, using NFTEA.COLOUR as backing collateral, and it cost me approx $0.0065 to do so.
It was relatively easy to do so, don't you think?
Have you created your own decentralized credit offer on the Bitshares DEX, or perhaps you've participated on the other end of the deal? How was your experience?