Happy to Join the CryptoSafely Network!
Subject:
Well, I will keep this short, but not very sweet!
Why is there so much interest in this project!? Their Telegram channel has nearly 50 000 users (or does it?) .. the private pre-sale and the public sale whitelist is already closed, which supposedly means they have had an incredible amount of willing & eager purchasers .. my question to them is ..
WHY!?
Check this out .. taken from the ArcBlock FAQ - 'think' about this for a second .. how does it sound to you?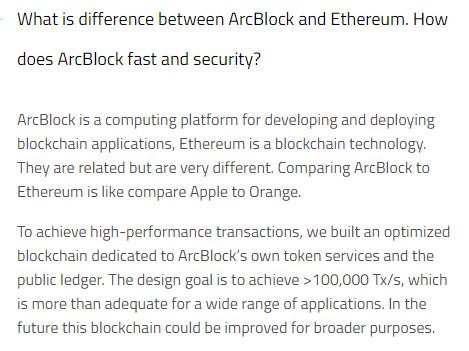 ArcBlock is ..
Pre-mined (ya I know, that's not an issue anymore ..lol) ..
NOT Open-Source
Supposedly a superior competitor to ... EOS!? ETHEREUM!? NEO!? ICON!? ..
.. ugh .. don't want to continue ..
The main point is that it does not exist in any meaningful form yet .. it is quite simply, only a whitepaper! From their roadmap ..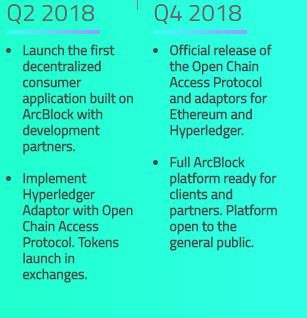 Oh yes, they have a developer's conference slated for sometime in 2019 .. woohooo .. might as well be 3019!
Team?
Correct me if I am wrong, but no on on the team has 'any' substantial blockchain experience, with the exception of the RChain guy. How could they possibly compare what they are trying to do to EOS, created by one of the top 3 blockchain designers the world has every seen!? What are they doing that can't be done better by something like ICON, for example?
Conclusion: Going-Nowhere Fast! (kinda like RChain) But, given the amount of lemming interest, prompted by YouTube pumpers (ya, you know who ..) .. you may very well be able to flip it for a good penny, but there is no future in HODLing this thing for less than 2.5 years, and by then the already long-existing ecosystems will have taken over the marketplace.
Disclaimer: This is not professional investment advice, it is purely the well-researched opinion of the writer, but before making any decisions we urge you to do your own research as well, in order to make the best decision you possibly can. We of course do not accept any responsibility for any losses that you may incur .. or rather that 'we' incur, because we will be investing in those projects we believe are worthwhile enough to bring to your attention. Good luck to everyone and remember, participation in the revolution is how it will be perpetuated.