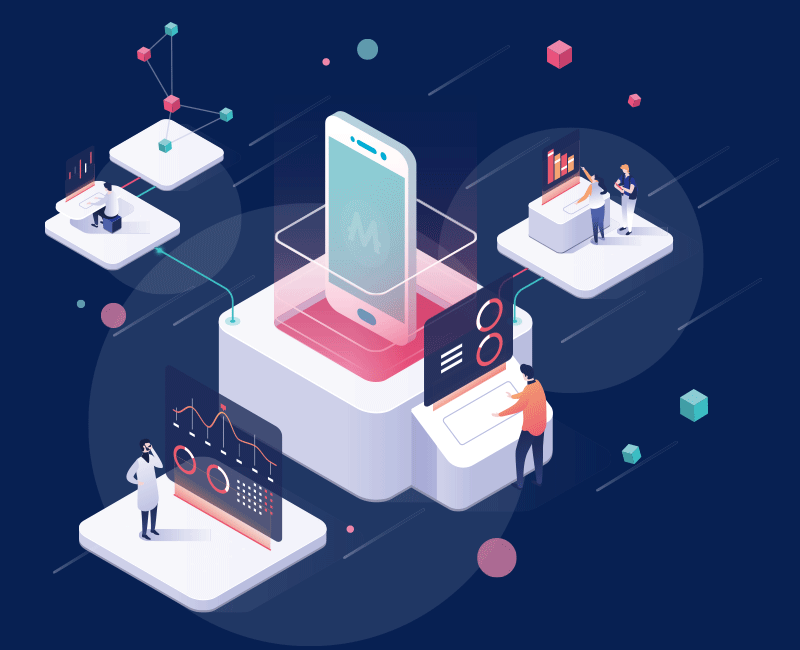 Its official IAM now an Admin over the region im in once @MIBCOIN Master Nodes Go Live!
@MIBCOIN Master NODES will be live November 2018
I was approved to be Admin over my Region and Im excited as can be
I will be doing what is indicated in this email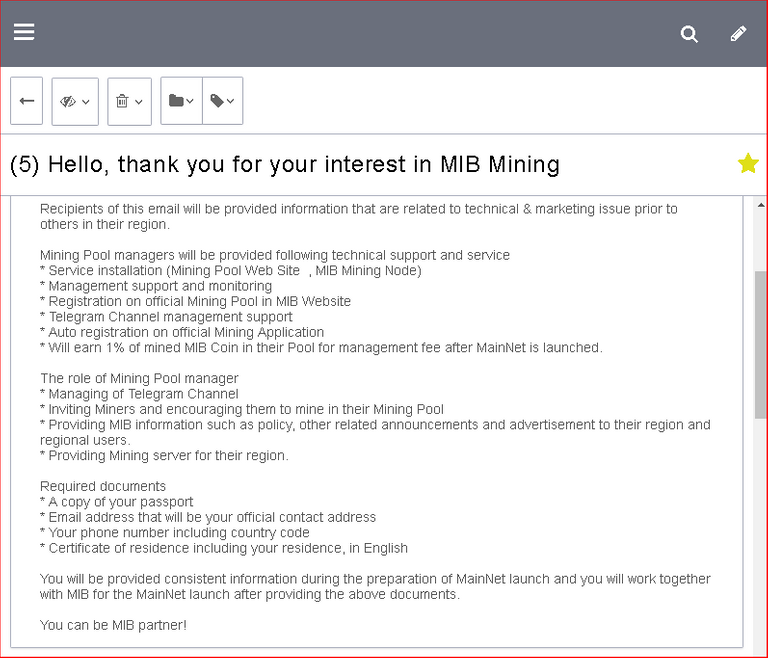 Every 1200 MIB is equal to one Ethereum
Here's what I mined on one phone in three weeks
Donations Welcome MIBcoin only
http://www.mibpool.com/#/account/0xd5fbe692d6206f4f5c4a7248981326b9fed8a453/payouts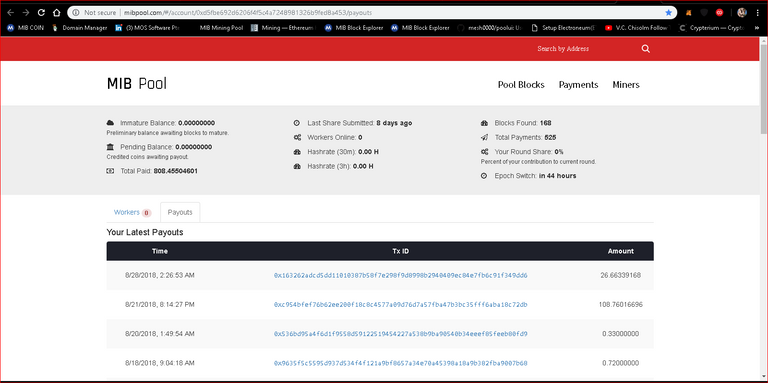 .png)
Using Smart hash Ethereum Blockchain Technology This is the Future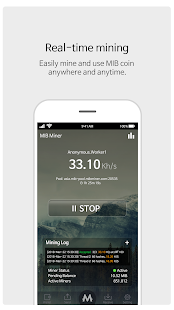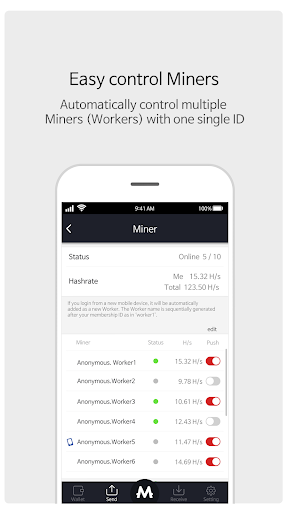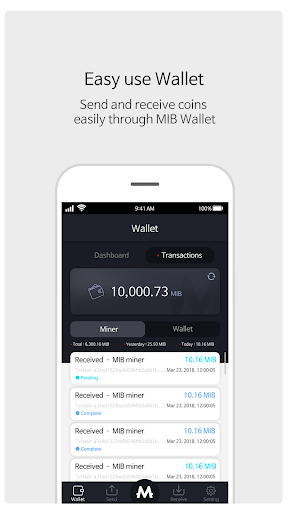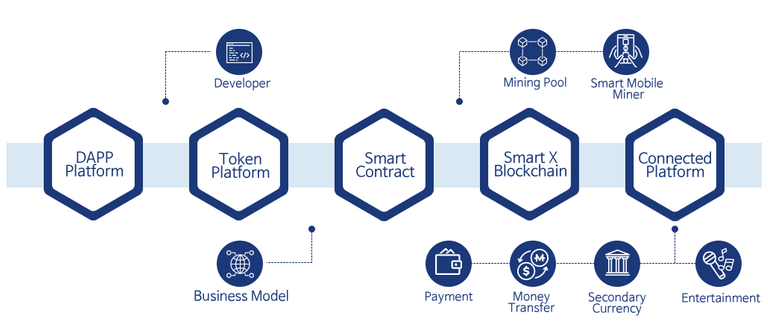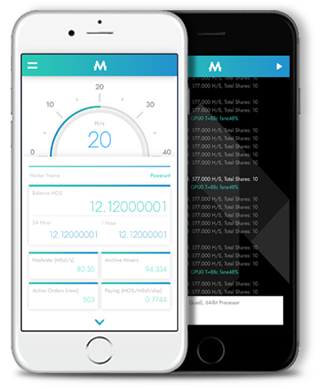 Soon you will be able to download the MIB Mobile Miner From local sites such as @Mibcoin.io
Telegram:
https://web.telegram.org/#/[email protected]_MASTERNODE_US_ADMIN
Official @MIBCOIN Telegram:
https://web.telegram.org/#/[email protected]
You can also find updates on Facebook
Where I will be changing my page to specifically focus on @MIBCOIN
The site now
http://facebook.com/@qanon2018
And of Course the OFFICIAL @MIBCOIN FACEBOOK PAGE
https://www.facebook.com/mibcoinio/
Also Medium
https://medium.com/@crazybryancrazy/mib-coin-smart-mobile-mining-e25c605f8943
https://medium.com/@coingolds/mib-coin-ico-review-fa7872e9705b
THe @MIBCOIN is
Now LISTED on
http://coinsuper.com
Will be listed on
http://coinbene.com
And Plans Are set to start and exchange by @MIBCOIN
http://coinsys.io
r/MIBCoin•Posted byu/icoinformation
9 days ago
General info and list of exchanges for MIB Coin (MIB)
MIB Coin, Smart Mobile Mining
MIB coin is a smartphone-based blockchain network. Endless possibilities mining with your smartphone. Start mobile mining today!
MIB Notice We are looking for a partner who will manage master mining node of MIB Coin that will be regionally restricted. Master node manager will work closely together, MIB will provide service&tech for mobile mining and development resource. And the Marster node manager will manage and administrate their local region. Please leave your contact and profile including simple introduction to [email protected] if you are interested in working as MIB mining partner.
2018-08-16
How It Works
How do you mine cryptocurrency on smartphones without dedicated expensive equipment?MIB coin cannot mine existing ASIC and GPU methods. It is only available on smartphones. Benchmark your smartphone and allocate a hash rate. MIB is designed so that your smartphone is able to withstand the computational complexity required for mining and protect your smartphone from overheating and damaging the hardware.It`s possible with one smartphone.Reduced power by 99.24% compared to existing mining machines.Anyone can mine with a smartphone. At just one touch its all overEasily mine and use MIB coin anywhere and anytime. STEP 1
Install MIB Mining App STEP 2
mine MIB with one touch STEP 3
Various payment methods available
Our SmartX Blockchain Platform StructureIntroducing the concept of mobile platform based on blockchainIt is not a dedicated mining machine (ASIC or GPU). It is mining on the smartphone.Mining that was exclusive to only certain countries and companies are now available to all. Everyone can participate.An eco-friendly, low-power energy-based mining method solves excessive power consumption issues.Keep it at a minimal cost instead of existing high cost blockchain networks.
EXCHANGE LIST
Binance
Huobi
Kucoin
Bibox
Qryptos
Satoexchange
BIGone
Bitrue
Bilaxy
Bit-Z
Linkcoin
SECURE WALLET
Ledgerwallet
Trezor
The future is here and im in it what about you???
Go get your MIB Token Wallet
Wait for the Masternodes to go live in less than 2 months
@MIBCOIN Masternode Admin Region Southeast USA
2018