You can't help it: every time you see a macro photograph of a flower or an insect, you too want to try this technique. And you've even considered adding a macro lens to your camera equipment, but which one to buy? To be sure of your purchase decision, we detail everything you need to know before choosing a macro lens.
In previous posts, we've explained the principles of this technique to get better results, as well as some techniques to get the most out of this discipline, but the most important thing to practice it is of course to have a macro lens.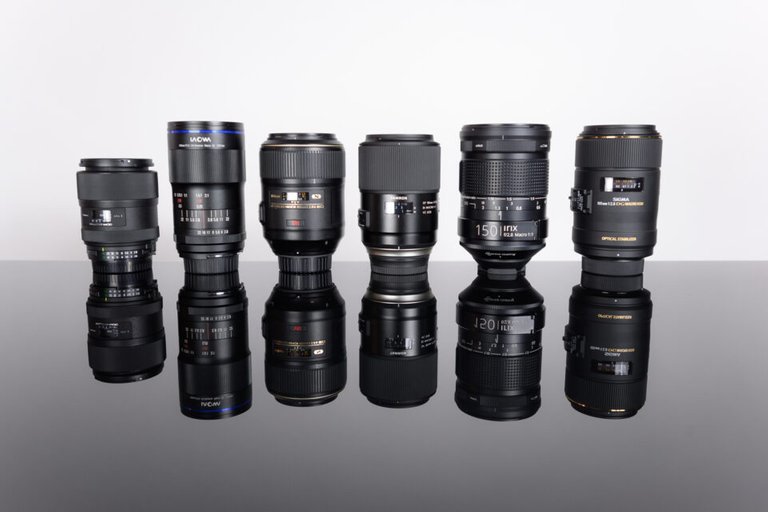 What is a macro lens?
Macro lenses are specially designed to focus well at very short distances and to provide magnifications usually around 1:1 (or full size) without the need for other accessories.
Macro lenses by focal length
To choose a
macro lens
, you need to know what you are going to use it for. The following macro lenses can be found according to focal length:
Short macro (30-50 mm)
These lenses are specially designed for small sensor cameras. Shorter focal length lenses give a greater depth of field but it will be more difficult to photograph living things, such as butterflies, for example, working at such short distances because they can be easily spooked. But this type of lens is very suitable for objects that do not move, such as flowers, models or small elements. And the advantage is that it is a more economical lens than other longer macro lenses.
Standard Macro (60-105mm)
Lenses in this focal length range provide a longer focusing distance, so that the range of distance you can work with is increased. They are ideal for photographing flowers and insects flying or standing on an object.
Tele-macro (150-200 mm)
If you want to photograph insects or visible objects that are difficult to access, these are the perfect lenses because they allow you to photograph from a safe distance, without disturbing or frightening. They are comparable to standard macro lenses but will let you get closer. These lenses are bulkier and heavier, so you'll probably need to use them with a tripod.
Macro Conversion Lenses
Macro conversion lenses can be used as an alternative to macro lenses. They act as magnifying glasses by enlarging the subject or object, at a much more affordable price. And they are very easy to use: just screw them onto the front of the lens.
Now you have all the information you need to know about which macro lens to get, just figure out what you're going to use it for, and then get started. Are you ready?