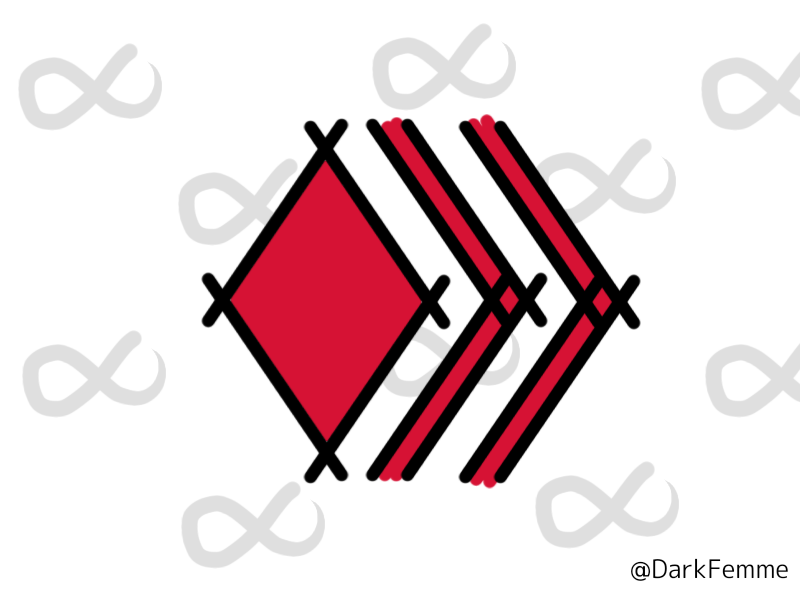 I'm not going to do this post in a typical structured format or with too much well-supported information, it will be like a spontaneous dialogue - I suppose something short too.


I am already an old girl on this platform and in life, so I look like Tutankhamun's niece. But, despite that, there are always things that I can say that I have not tried -if it is bad or not who knows-, an example of this is smoking or the #HPUD that I do today.


In spite of everything, because I simply made this contribution to the community by actively participating in it Hove Power Up Day to continue helping the platform to grow day by day, I went out as she helped me.


It is not that the amount was much, because at most it was less than 3 Hive, but it was done from the heart ... giving back a little of what this platform has given me.


#HIVE has been a real way for me to force myself to learn things in which I had always limited myself, to realize that I must have more confidence in what I project and what I can become, it has taught me to see how possible it is to live on something you enjoy, to be able to give your family the daily sustenance in these years...


I know! This also does not mean that this platform is a fairy tale. It has been years of seeing how reality tempts me to stop writing, to take two days to make a publication that turns out not to be valued even though it is of quality and original, to feel like a real piece of seaweed at the bottom of this sea... But... Hive is life! And as such, its ups and downs and you must be loyal to yourself in order to grow and grow, that constancy guide your steps to be able to add more successes than failures, or rather "attempts"... Add more successes than attempts.
No voy a hacer este post como un típico y estructurado formato o con demasiada información bien respaldada, será como un diálogo espontáneo -supongo que algo breve también.

Ya soy una niña viejita en esta plataforma y en la vida, así que parezco sobrina de Tutankamón. Pero, a pesar de eso, siempre hay cosas de las que puedo decir que no he probado -si es malo o no quién sabe-, ejemplo de ello es fumar o el #HPUD que hoy hago.

A pesar de todo, pues simplemente hice este aporte a la comunidad participando de manera activa en él Hove Power Up Day para seguir ayudando a la plataforma a crecer día a día, salí como me ayudado ella me.

No es que haya sido mucho el monto, porque a lo mucho fueron menos de 3 Hive, pero fue hecho desde el corazón... Retribuyendo un poco de lo que esta plataforma me ha dado a mí.

#HIVE ha sido para mí una real manera de forzarme a aprender cosas en las que siempre me había limitado, darme cuenta que debo tener más confianza en lo que proyecto y lo que puedo llegar a ser, me ha enseñado a ver lo posible que es vivir de algo que disfrutas, poder darle a tu familia el sustento diario en estos años...

Lo sé! Esto tampoco quiere decir que esta plataforma sea un cuento de hadas. Han sido años de ver como la realidad me tienta a dejar de escribir, de tardar dos días en hacer una publicación que resultan no ser valorada aunque es de calidad y original, a sentirte un real pedacito de alga en el fondo de este mar... Pero... Hive es vida! Y como tal, sus altas y sus bajas y deberá ser leal contigo mismo para poder crecer y crecer, que la constancia guíe tus pasos para poder sumar más éxitos que fracasos, o mejor dicho "intentos"... Sumar más éxitos que intentos.

---
---

See you in a next post...
/
Hasta un próximo post...

---


& Telegram as @DarkFemme

Nota:
Todas las imágenes son de mi autoría. / All images are My own.
Original content that will be share on My social media for promotion./Contenido original que será promocionado en mis redes sociales para mayor visualización.

---

---
I know, it's late for this post but my internet failed, so don't even pay attention to my post.
Ya lo sé, es tarde para este post pero mi internet falló, así que ni le presten atención a mi publicación.
😛