My second time at the Portland Drum Circle was a couple nights ago, and I managed to get some photos this time around. Just like last time, the drum circle itself was killer! It was more under the bridge this time as opposed to being right on waterfront - which was just a slight move but I feel like it was louder under the bridge. It's always nice seeing some familiar faces around town too... @elamental and I met up with @ganjafarmer and his awesome dog Zeus again this week! Sharing herb and Steemit stories with this guy is a ton of fun.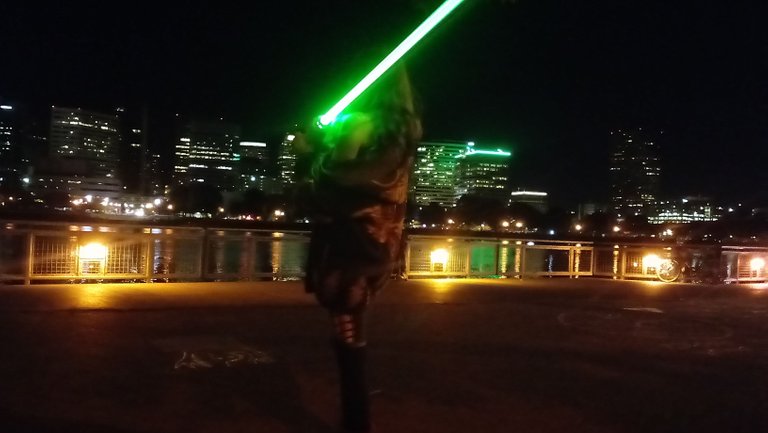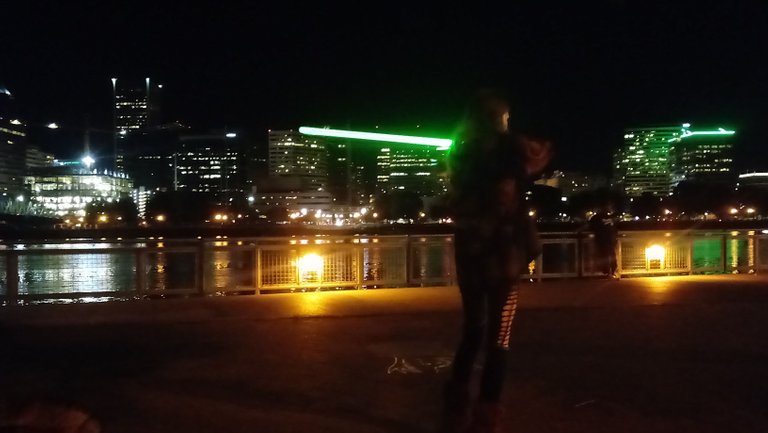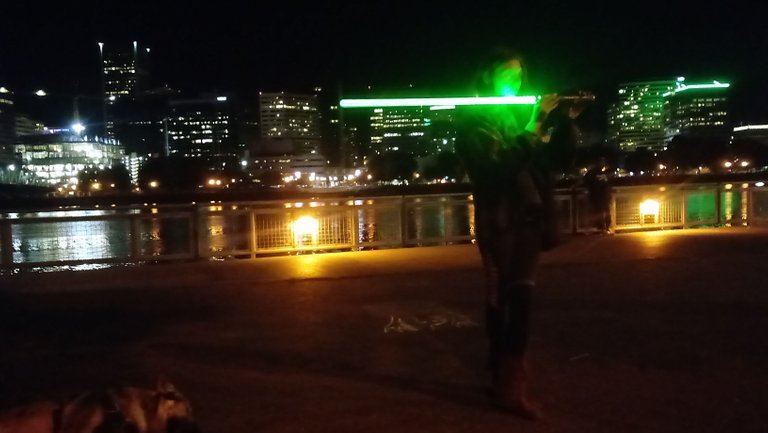 @ganjafarmer has some awesome lightsabers and I really could not have asked for a better backdrop for these photos! Check out the sleepy dog in the bottom left - he was too precious.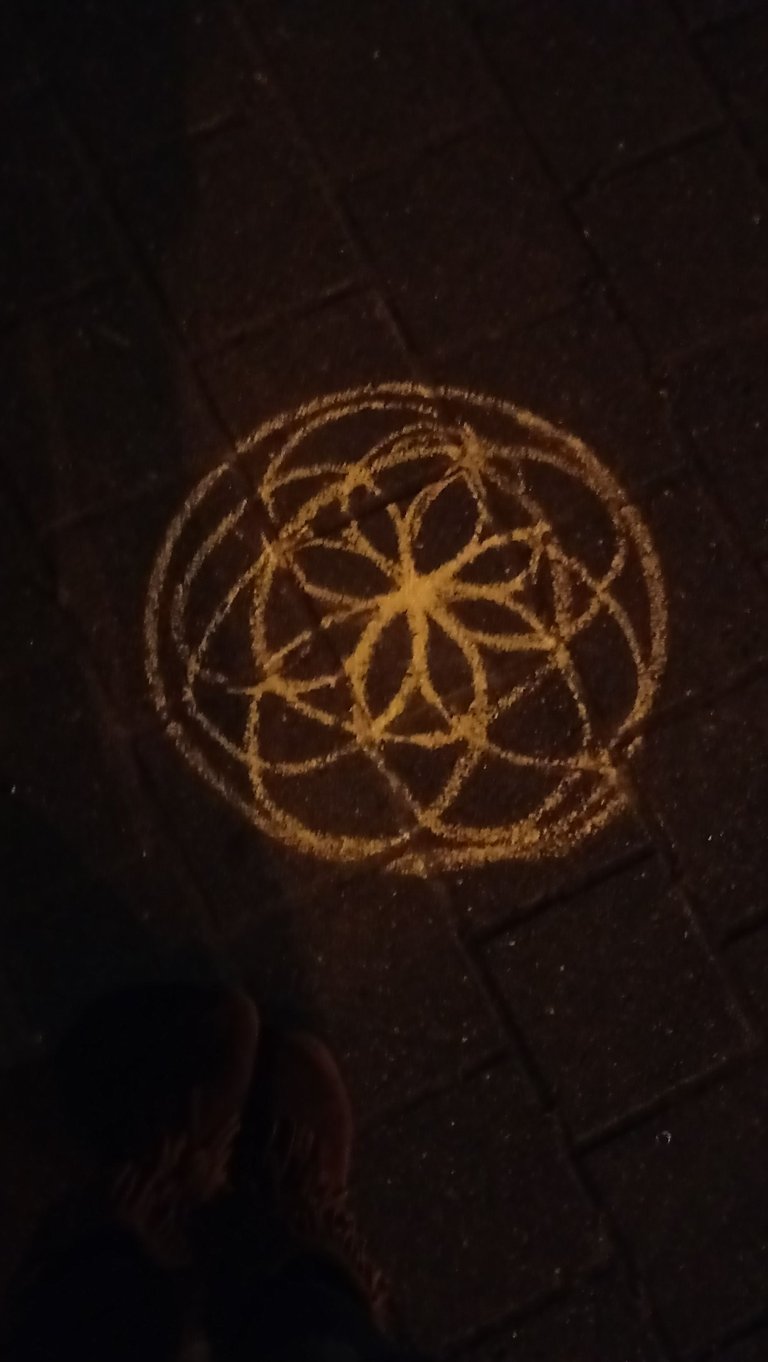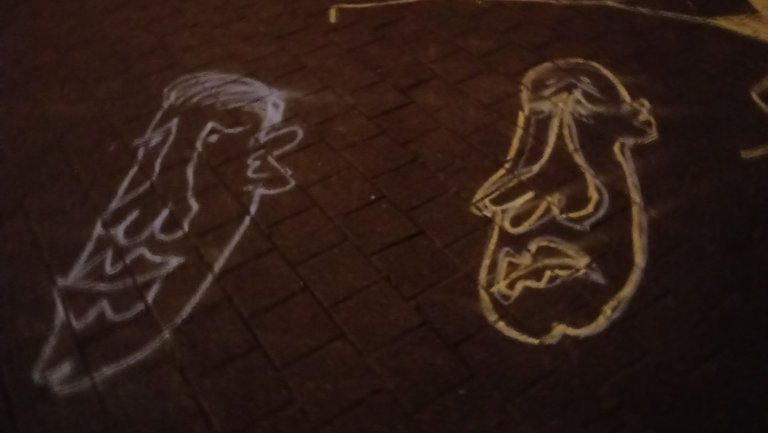 Some of my favorite chalk art from last night. In the space that the drum circle was held last week, there were tons of chalk drawings along the waterfront. I spent some time walking around and checking out everyone's contributions ♡ I will always love street art in every form - whether it be murals, yarn bombs, or chalk art.
Calling all Steemians in PDX ~ join us at this epic event that happens each Sunday and connect with others who are on the platform...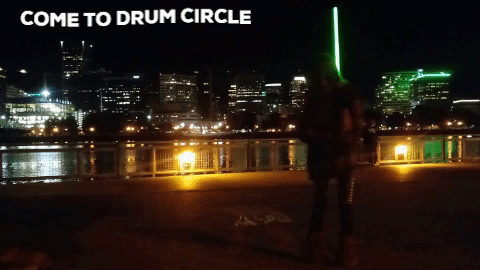 ~ See my recent posts here, if you haven't already: ~
|| MY INTRODUCE YOURSELF POST || Needlework Monday Post || Color Challenge: Purple || Birthday Musings || Yarn Bombs || Steemit World Map || The Wheel of Fortune || Colorful Flags of Oregon Eclipse Gathering || Needlework Monday || Brand New Serger || Spiritual Significance of Growing Our Hair ||
♡ Many thanks to you for joining me on my journey ♡
Thankful for each of your comments, re-steems, follows and up-votes, and for everyone who has inspired, encouraged, or given me tips along the way...I cannot thank you enough!
~ @hempress ~