SONDORS Thin 7
$599.00
Select SONDORS Thin 7's ordered today will deliver in AUGUST 2017 - The sleekest electric bike ever just got taken to the next level with impeccable components, clean lines, and lightweight design...
Shimano 7-Speed Gear Cassette with Grip Shifter Included
SOURCE : https://sondors.com/collections/north-america/products/thin-7?variant=39568294542


.
I'am looking really hard at this electric bicycle the $599.00 is the base price I would be looking to upgrade the battery from a 36V 8.7 Ah lithium-ion battery to a 36V 10.5Ah battery upgrade cost $100.00
Another upgrade is the LCD SCREEN this feature supplies Thin 7 with five levels of electric pedal assist plus added torque for increased hill climbing power, greater range, and improved towing capacity. In addition, the Thin 7 LCD screen provides a digital display offering accurate battery level, time and distance traveled, as well as outside temperature. LCD SCREEN upgrade cost $ 100.00
The next is the FRONT SUSPENSION UPGRADE OPTION cost $ 100.00
| BIKE / OPTION | Dollar Amount |
| --- | --- |
| BASE PRICE | $ 599 |
| BATTERY UPGRADE | $ 100 |
| LCD SCREEN UPGRADE | $ 100 |
| FRONT SUSPENSION UPGRADE | $ 100 |
| shipping | $ 154 |
| TOTAL COST | $ 1053 |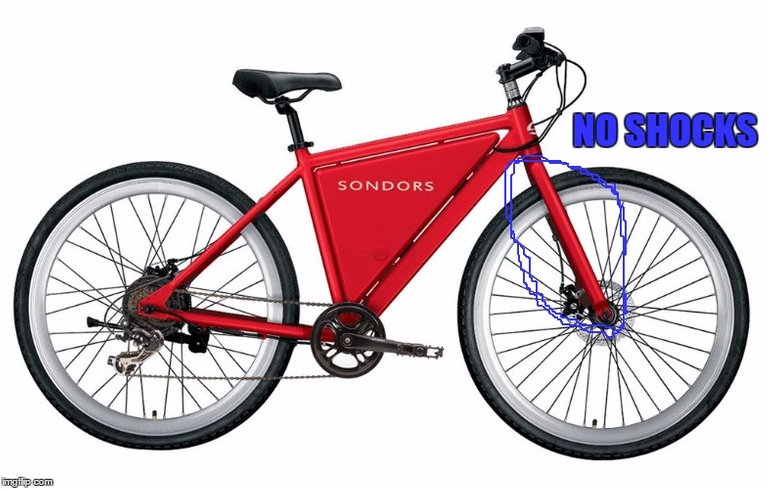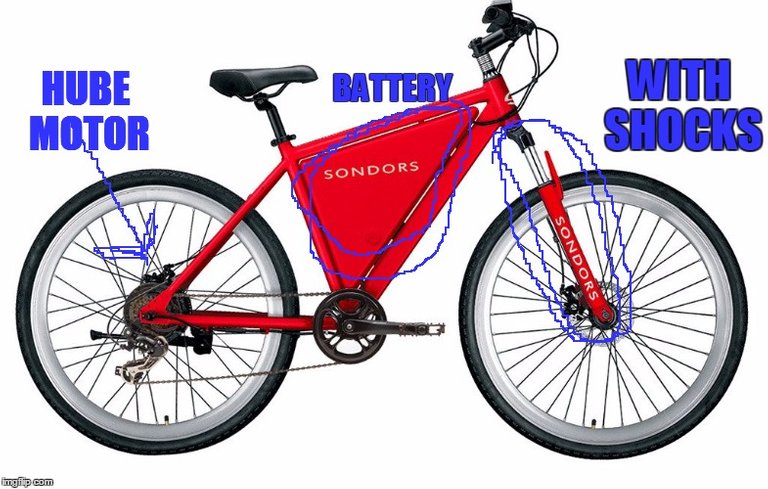 .
This bike has a 350W motor and speeds up to 20 mph . The Sondors E-Bikes are only sold online so no dealers where you can test ride one. And I fear once you purchase it , it is yours for better or worse. But the price is less than half the cost of other E-Bikes. I have done some research looking at reviews others have made on the Sondors and the reviews are good .
.
WHY I'M LOOKING AT ELECTRIC BICYCLE'S
I enjoy biking on (( green-ways also known as rails to trails )) these are trails made over abandoned railroad lines by the state . Some are pavement some are limestone or gravel and some are even grass or dirt . But after riding for hours and still miles from the car I sometimes would really love to have some help in reaching my car. That's why I have started looking at these Electric Bicycle's . I will be looking at many different brands in my next posts .
Some of these E-Bikes I am not very impressed with but I am just posting them so you can see all the different ones available.
SOME OF THESE BIKES ARE REALLY COOL


.
THANKS FOR STOPPING BY AND I HOPE TO SEE YOU IN MY NEXT POST
CHEERS @otisbrown