SONDORS "X"
$899.00
All SONDORS X ordered today will ship in SEPTEMBER 2017 The Sondors electric bike has been taken to the eXtreme. SONDORS "X" has a 48V 17.5Ah Li-ion battery that nearly doubles your range, and when paired with a 500Watt Hub Motor well get ready to ride with confidence.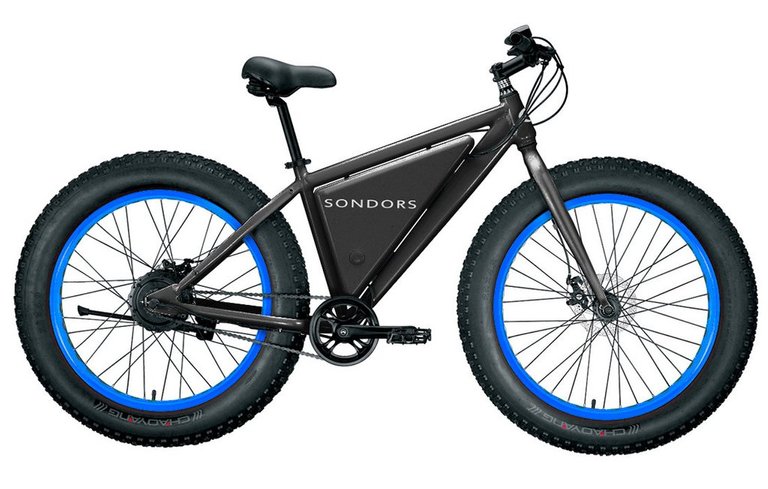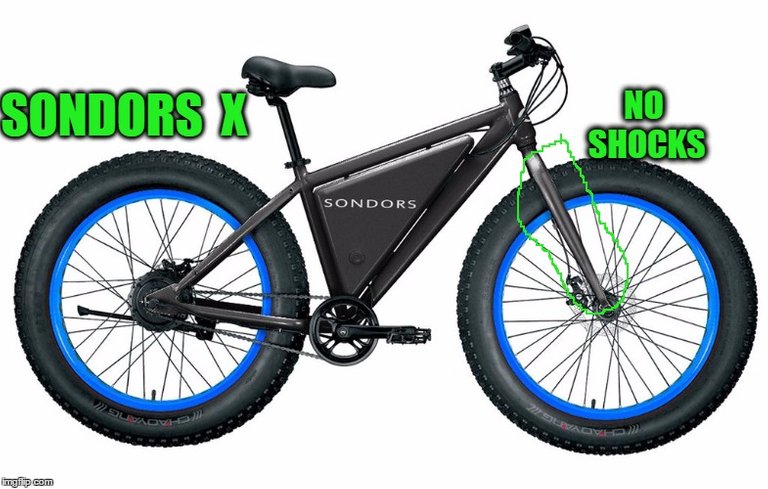 UPGRADED SONDORS "x" PHOTO BELOW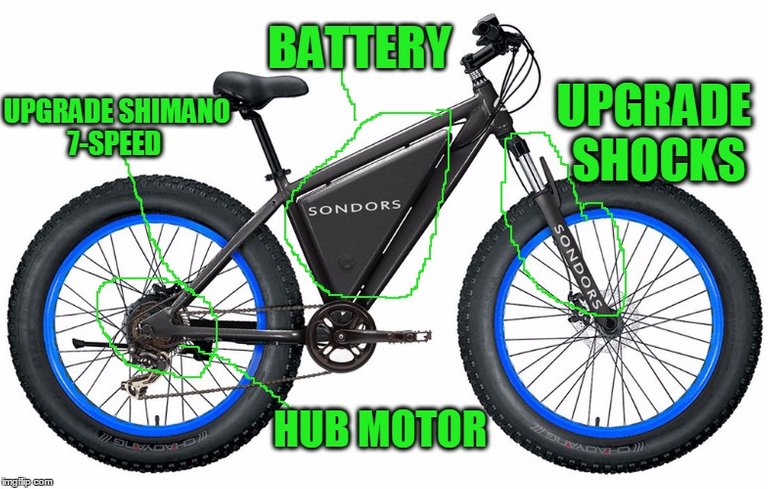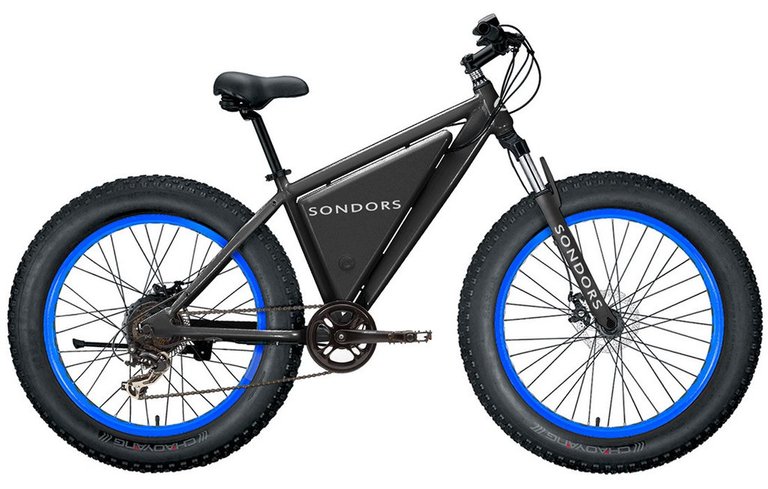 .
I'am looking really hard at this electric bicycle the $899.00 is the base price I would be looking to upgrade from no gears to the Shimano 7-Speed gear cassette with grip shifter. upgrade cost $100.00
Another upgrade is the LCD SCREEN this feature supplies Sondors ''X'' with five levels of electric pedal assist plus added torque for increased hill climbing power, greater range, and improved towing capacity. In addition, the LCD screen provides a digital display offering accurate battery level, time and distance traveled, as well as outside temperature. LCD SCREEN upgrade cost $ 100.00
The next is the FRONT SUSPENSION UPGRADE OPTION cost $ 100.00
| BIKE / OPTION | Dollar Amount |
| --- | --- |
| BASE PRICE | $ 899 |
| SHIMANO 7- SPEED UPGRADE | $ 100 |
| LCD SCREEN UPGRADE | $ 100 |
| FRONT SUSPENSION UPGRADE | $ 100 |
| shipping | $ 154 |
| TOTAL COST | $ 1353 |
.
SONDORS "X" TIRES
SONDORS "X" is a showstopper - and its legendary, all-terrain tires are more than the reason. Measuring in at a chunky 26 x 4.9 inches, SONDORS "X" fat tires keep it sturdy and versatile while conquering pavement, sand, dirt or snow.
The Sondors "x" has a range up to 60-85 miles using the electric pedal assist,When using straight electric power (without pedaling), the range can fluctuate around 50 miles . Personally I think they are stretching it a little here .
.
WHY I'M LOOKING AT ELECTRIC BICYCLE'S
I enjoy biking on (( green-ways also known as rails to trails )) these are trails made over abandoned railroad lines by the state . Some are pavement some are limestone or gravel and some are even grass or dirt . But after riding for hours and still miles from the car I sometimes would really love to have some help in reaching my car. That's why I have started looking at these Electric Bicycle's . I will be looking at many different brands in my next posts .
Some of these E-Bikes I am not very impressed with but I am just posting them so you can see all the different ones available.
SOME OF THESE BIKES ARE REALLY COOL


.
THANKS FOR STOPPING BY AND I HOPE TO SEE YOU IN MY NEXT POST
CHEERS @otisbrown