Sometimes during a walk you can see something spectacular even in the most ordinary things. What do you see ahead?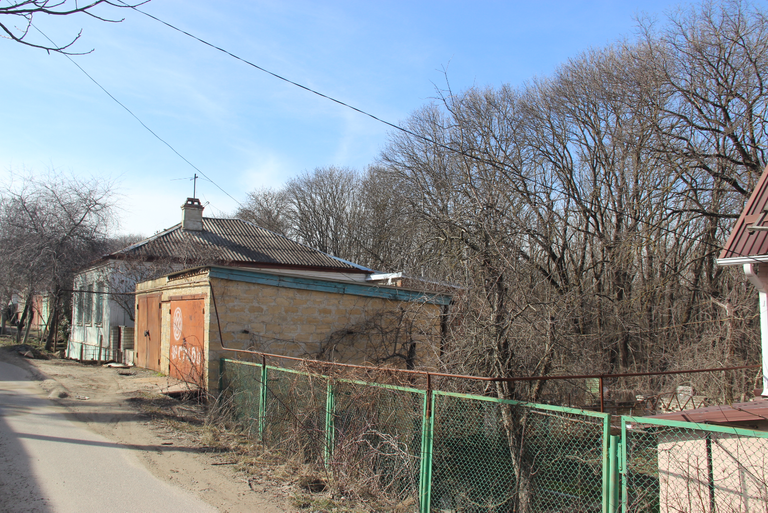 This is an ordinary street on the outskirts of the Russian city, and it seems that nothing remarkable can be found there.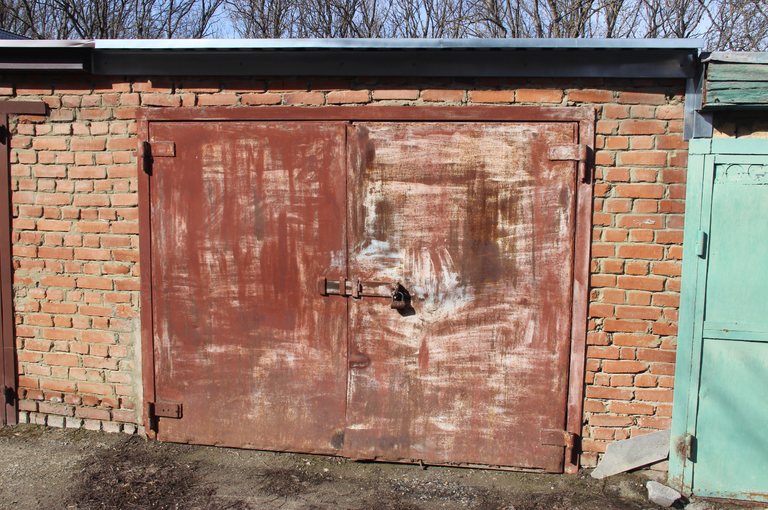 However, this garage caught my attention. And it's not just this huge old castle on a deadbolt.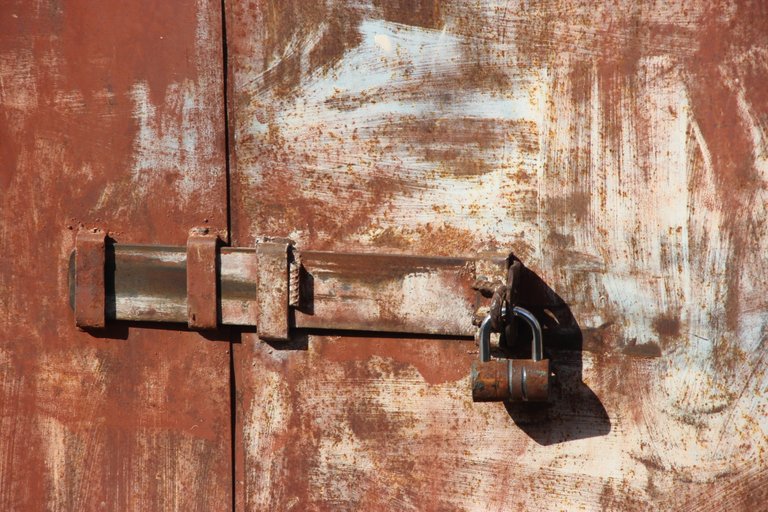 Look what amazing textures were formed on the iron gate.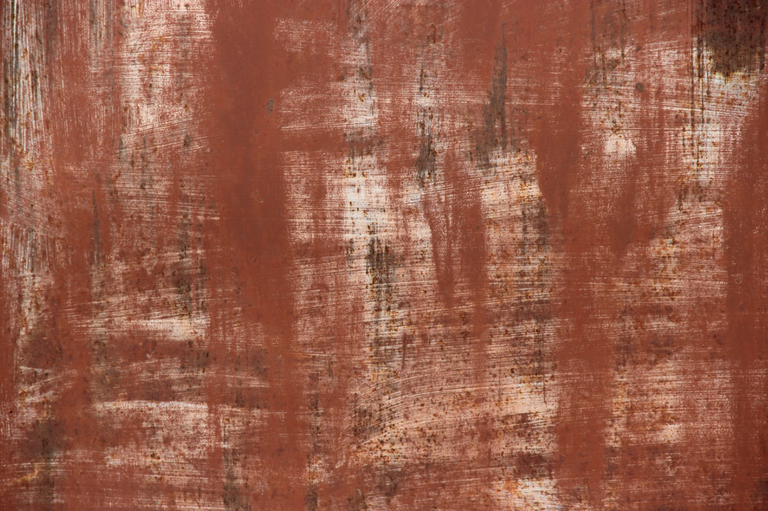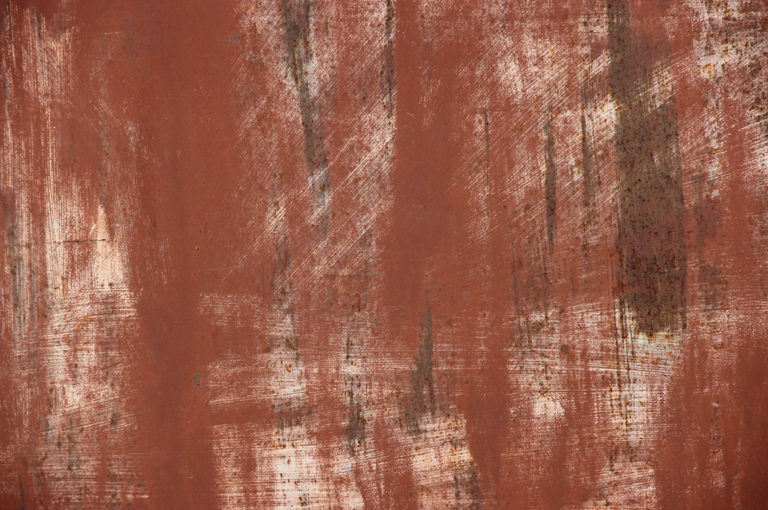 The old paint, fading and rust made the gates look like avant-garde paintings.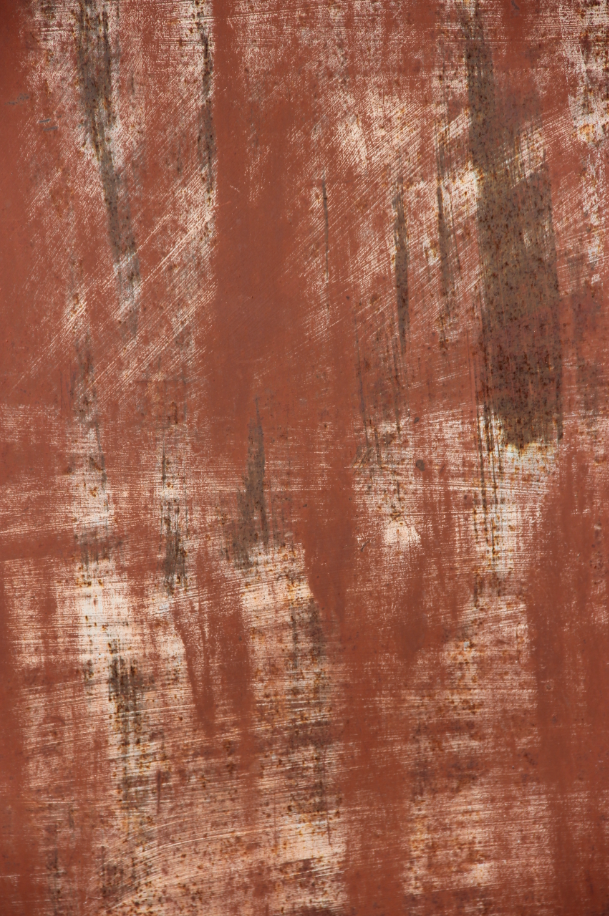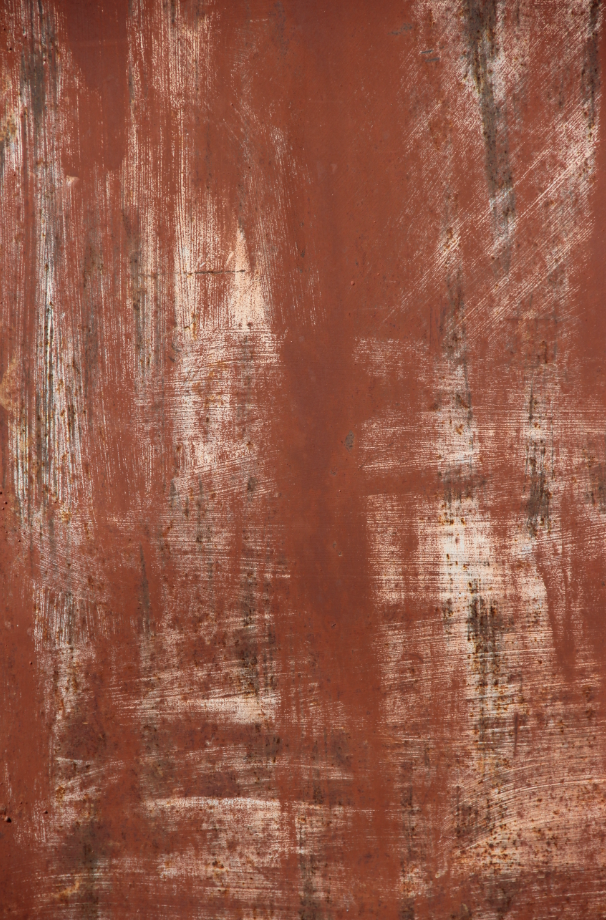 I wonder if it was a painting and not just a painting on an old gate, how much would it cost? :D