I like Reed's Beach in Cape May County, New Jersey so much that I had to post about it again. I go there all the time to walk around, get fresh air, and take photos. I'm not a very good fisherman. I never catch anything, but my bait always gets ate.
These photos are just of the jetty and random boulders on the beach along the Delaware River Bay. See more photos of this special place here.
There are mussels in the jetty. I have lots of zipper bags full of them in my freezer. I've seen people clam digging in the sand here before. The tides are pretty extreme on the Delaware. Winter is the best time to harvest shellfish. They say it's the only safe time because they're filter fish, and algae is toxic when the water temperature is higher.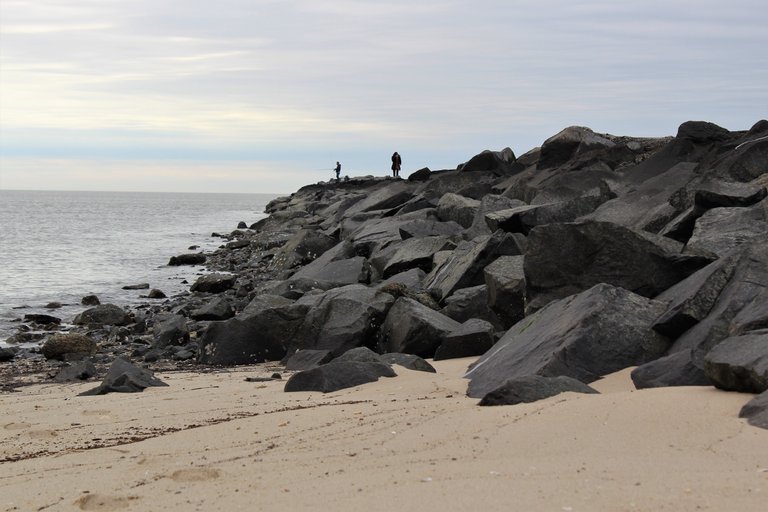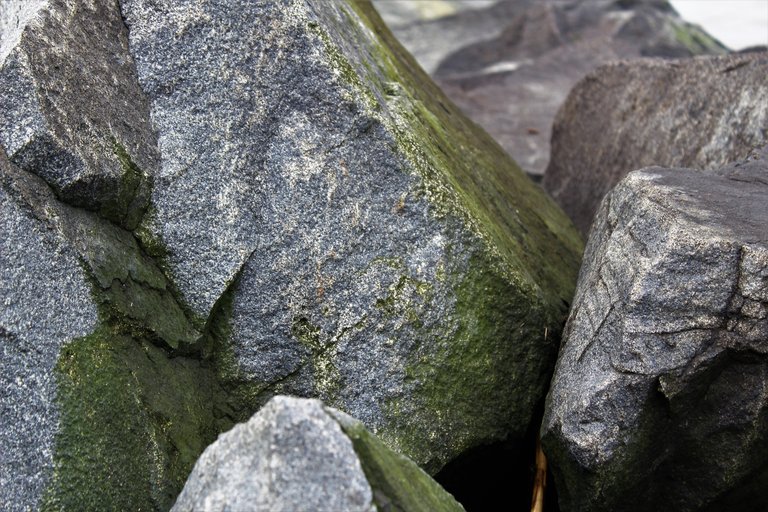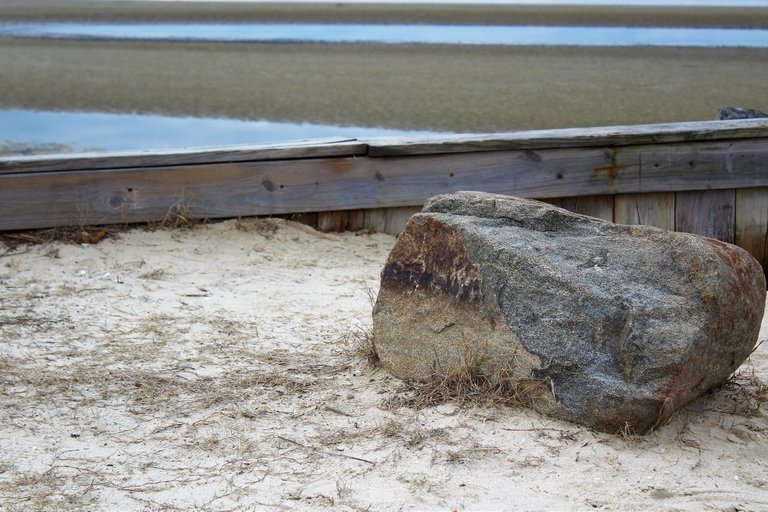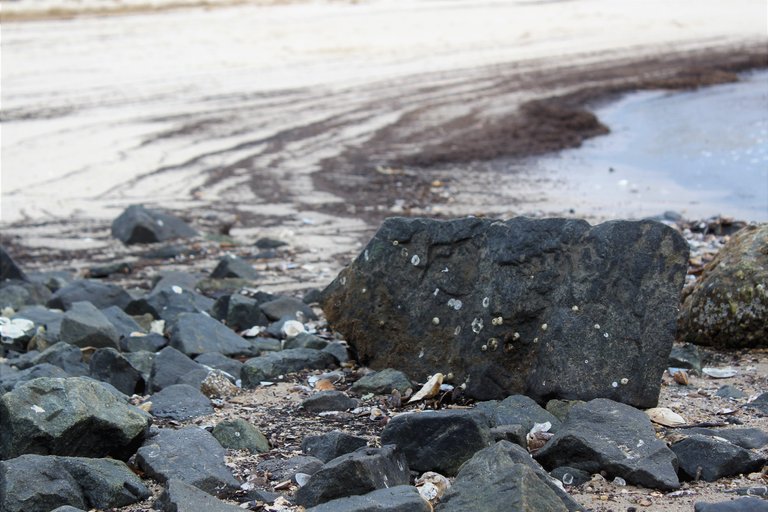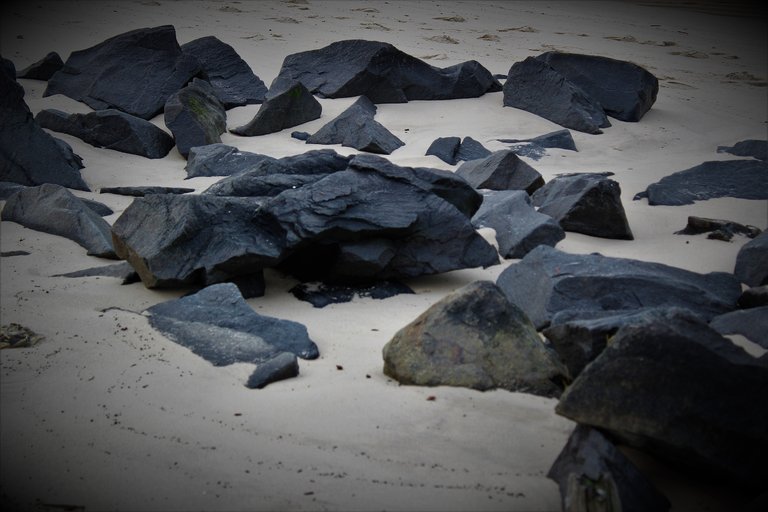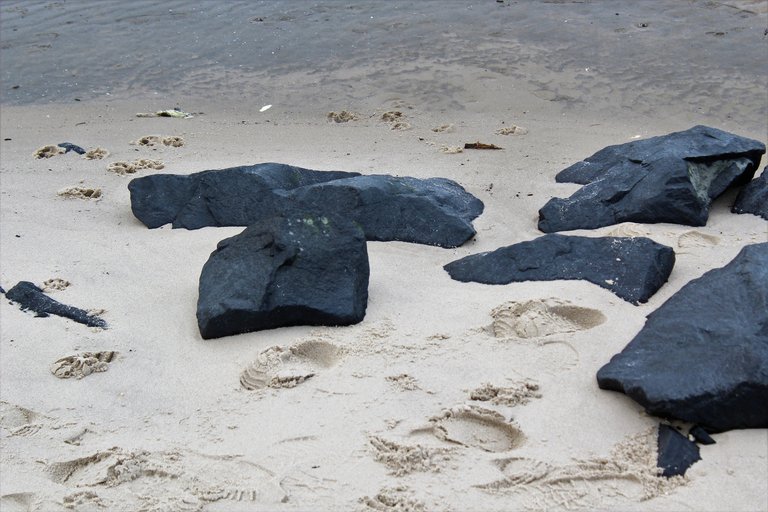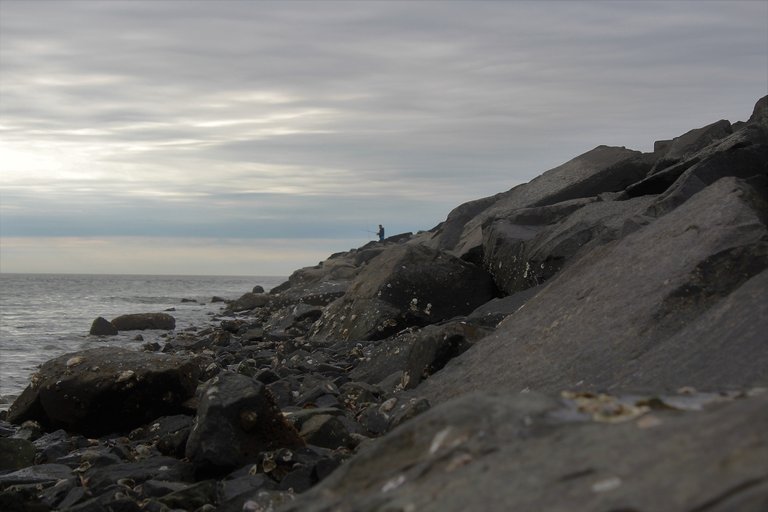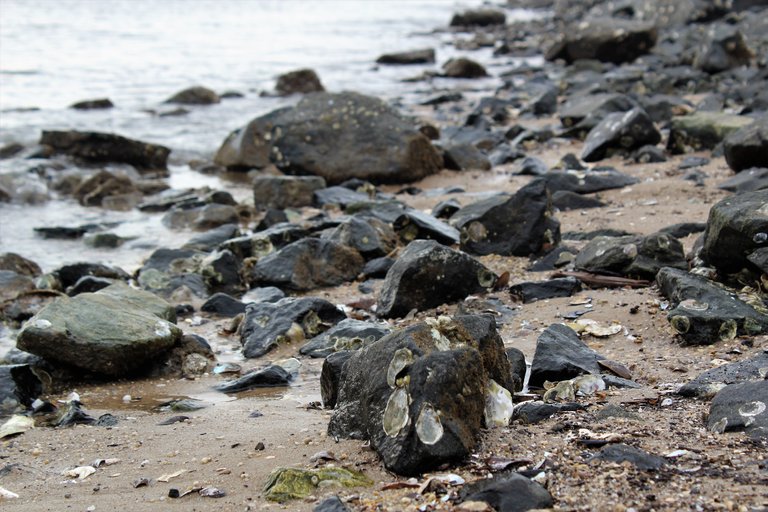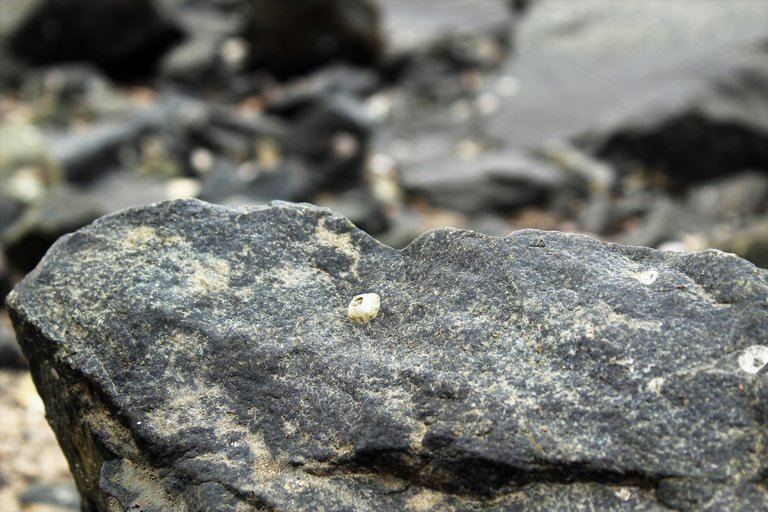 So, I'm really driving down to Florida as early as next week. I'll be taking photos the whole way. I'm going to look at some lots for sale. There's dozens of cheap lots 1-5 acres in Central East Coast Florida an hour or less from the beaches that I can afford. I have to go there and look for the right place that isn't land locked or too flooded. I want to get build a permanent discreet off grid camp site so I can take Florida ocean vacations all winter long, the cheap way. I also really want to grow a tropical garden.