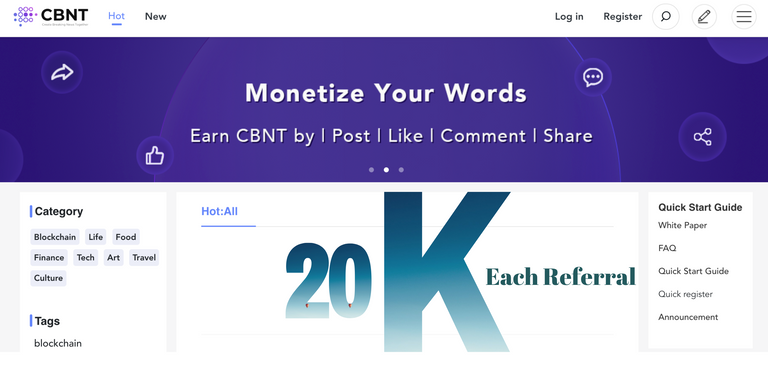 As we have announced a month ago, CBNT gonna be listed on BiBox, while now time is coming, only days left.
But the question is how many CBNT you have to sell?
Please have a view and calculate your ranks among CBNT users.
CBNT has two versions:
One in App (IOS and Android) for Chinese users;
One in Website(https://web.cbnt.io) for English-speaking users.
Till now, CBNT has 100, 000+ Chinese users,
And also 10, 000+ global users.
Users can gain free CBNT tokens daily by posting articles here; leave comments, like and share posts.
But considering CBNT is still at its early stage, the most effective way to gain token is to refer to friends.
The referral rules have changed times, and it's getting stricter, but still it's the most effective method till now.
For each of the referrals, you can get 20K CBNT once they passed KYC.
Once again, the BiBox exchange listing is just days later.
Sign up now on https://web.cbnt.io, get your specific referral code, and gain 20K/referral now, before it's too late.
Join chat: https://t.me/cbntofficial