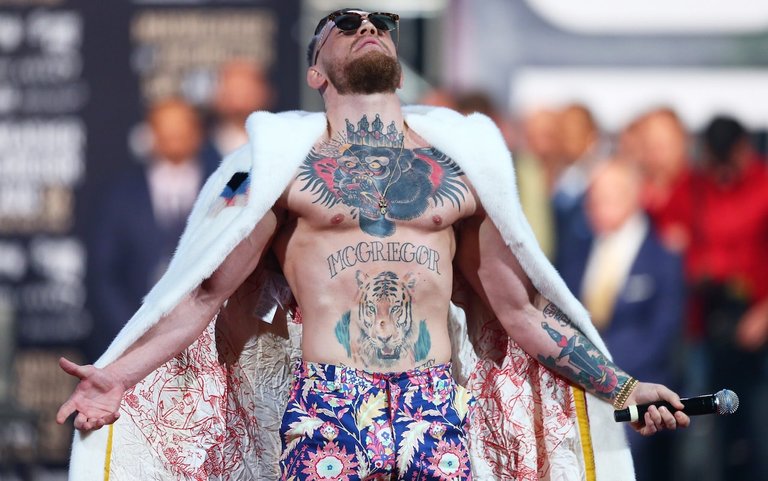 But not if the fight goes more than 4 rounds ..


Sorry Conor .. if you haven't done the job in 3 you are going to want to go home by round 6, and will eventually lose on points.
The STATS .. who has the edge?
AGE: Conor is 11 years younger
HEIGHT: Conor is taller by an inch
WEIGHT: Conor is bigger
REACH: Conor has a 2 inch advantage
What about the qualitative stuff?
- Mayweather's last fight was 2 years ago! He'll be a soft target.
- Mayweather has never found someone who moves like Conor
- An MMA fighter who does not have to worry about kicks, knees, elbows, takedowns, submissions, and who is wearing big puffy boxing gloves, is going to think he's back in kindergarten - Connor will be relaxed and will be having fun in there.
The Weapon ..
This is the punch that will break the bank in Vegas ..