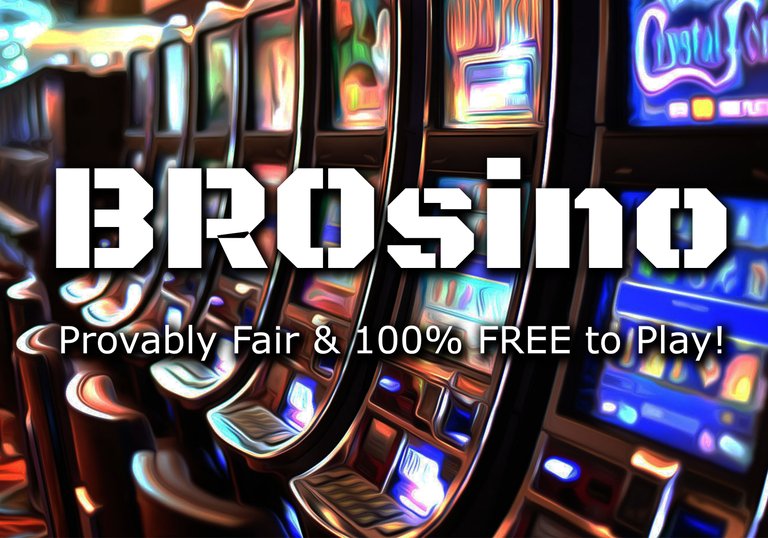 The BRO Sports & Gaming Network™ (BROSGN) team made some new additions and changes this week in the BRO ecosystem. And our new players are breaking records!
In a week where we added a new game, a referral program, a new social media account, and a tip bot, our players also helped us shatter records!
This past Sunday, August 25th, we set our all-time record in a 24-hour period...with over 10,000 games played! The average number of games being played on a daily basis continues to rise and we're hoping to continue to see those numbers grow!
To help build on momentum, here's what's new this week at the BROsino.
New Dice game added - with automation!
We're testing a new dice game this week at the BROsino. It's fully functional and has all of the player bells and whistles. It's a four-digit dice game with a maximum x99 payout and a maximum 98% win chance. The house edge is currently set at 1% with no plans to change that in the near future.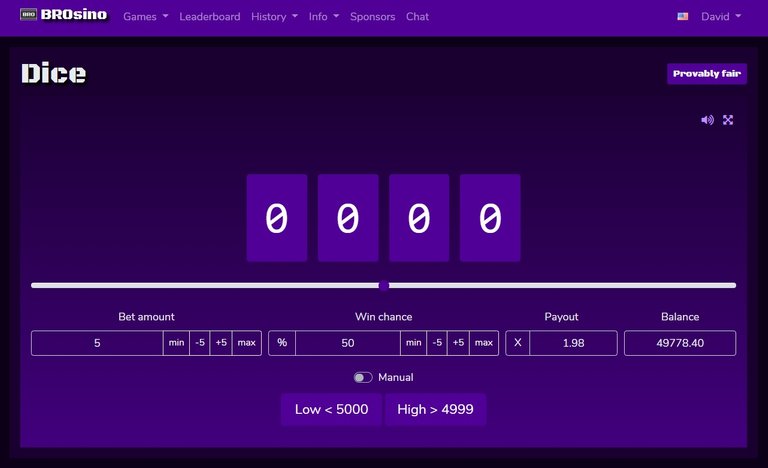 But wait! There's more!
If you find the constant repetitive clicking and wagering to be cumbersome, then you're in luck! We have an auto feature for today's modern dice player on-the-go!
Simply click or tap on the "manual" button and it opens up automated bet settings, including games, loss, wins, and credit balance limits! You can even automate changing your bet by a certain number based on whether you win or lose!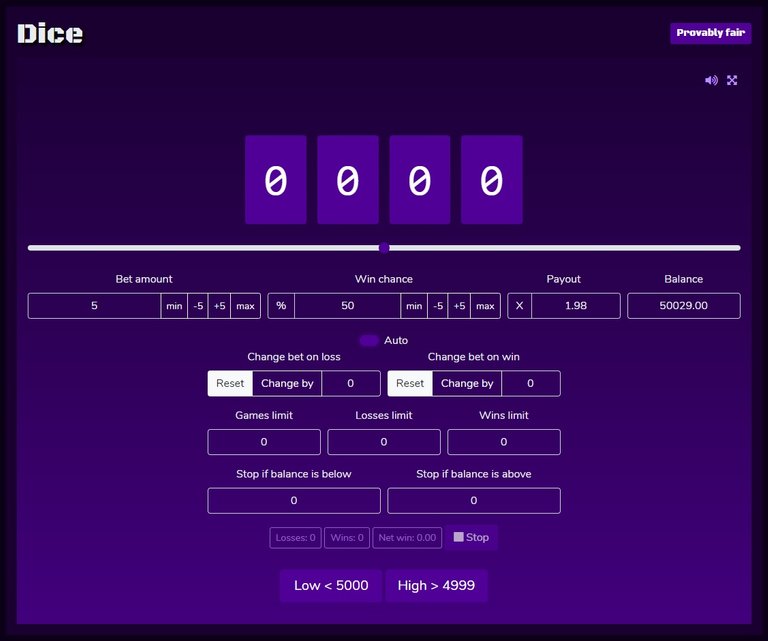 Swing by the BROsino and give it a try! Here's a cool referral code to get you an extra 5000 credits for signing up: Receive 15,000 BRO credits by signing up with this link!
Referrals are back!
Our referral program was restarted last Friday and we already have 13 players signed up to earn even more credits for their gaming (and cashing out) pleasure! That's right! Our credits can be cashed out once you reach 50,000...and referrals will help you get there by offering credit bonuses for each new sign-up and for the amount of bets they make!
If you want to register, please join our Discord server and head to the "referral-registration" channel.
Sponsor tab in the BROsino menu.
This one is kind of self-explanatory. We pulled the
Sponsor
page out of the
Info
drop-down menu and gave it its own place in the menu bar. This will give the page a little more visibility for users and hopefully encourage them to visit the page to learn about our sponsorship opportunities and current clients.
If you'd like to sponsor a slot machine, the player leaderboard, or acquire temporary naming rights for any of our games, please let us know!
New social media page and tipping bot has been added.
We
created a Facebook page
this week and we're ready for your likes and reviews! Be sure to follow us and share our page with your friends, families, and groups. After all, one of the reasons we're focusing on sports and gaming is to draw more people into the Steem ecosystem and to give them fun things to do to win STEEM and to eventually spend it.
Our zero-risk virtual casino is the perfect faucet for introducing STEEM to the gaming and gambling world! More additions and improvements to our ecosystem are on the way!
Along with the new Facebook page, we added the Twitter and Discord XRP Tip Bot for anyone using those apps to easily support the BROsino and BROSGN. If you follow us on Twitter and have the tipping bot please consider retweeting our posts and sending us a tip! Tips will help us keep the servers running, the new games coming, and the STEEM flowing...and even returning the tipping favor!
We also added a button to our About Us page for your convenience.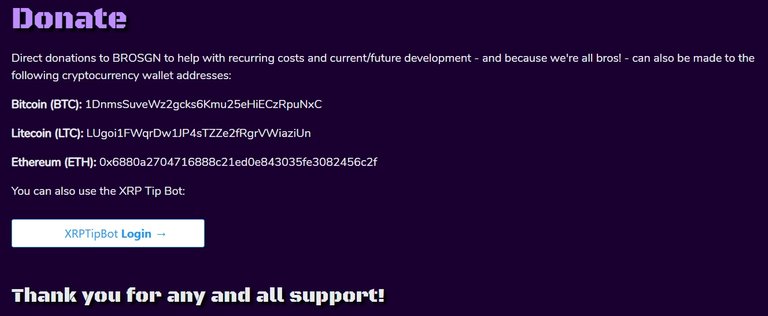 In addition to the XRP Tip Bot, we're also looking into SteemTipper as a way for our social media and Steem followers to get in on the BRO action!
Lots of buzz about a new blockchain collectible card game!
Lots of people have been talking about the new game,
Gods Unchained,
and it looks like it's already a pretty big hit. Yes, it's on Ethereum, not the Steem blockchain. We know...nobody's perfect...but maybe they can be convinced to move to Steem to take advantage of fast and free transactions!
Anyway, if you haven't checked it out yet and find those games enjoyable, please consider signing up with our referral key, which will get you access to the beta release: Gods Unchained, BROSGN referral key.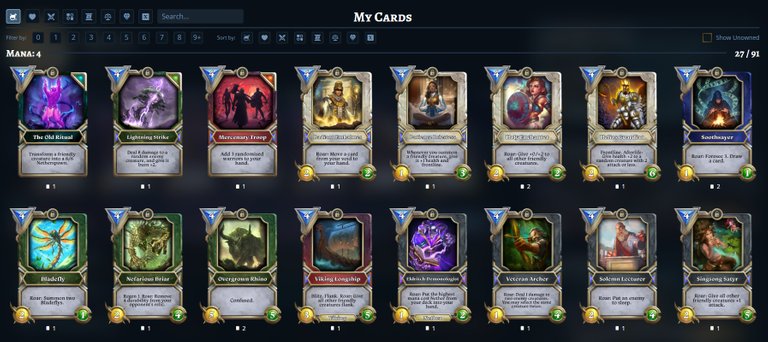 Games are a good way to introduce yourself to new cryptos and even earn some by playing or selling the cards. One of their special edition cards recently sold at auction for $62,000! Imagine how much STEEM Power that could buy right now!
---
Current BROsino Sponsors
The following are
official BRO sponsors
as of August 28, 2019:
Our sponsors thank you for your support! If you would like to become a sponsor or advertise with the BROsino, please Contact us on Discord!
---
Thank you for your BRO patronage and good luck to everyone playing at the BROsino!