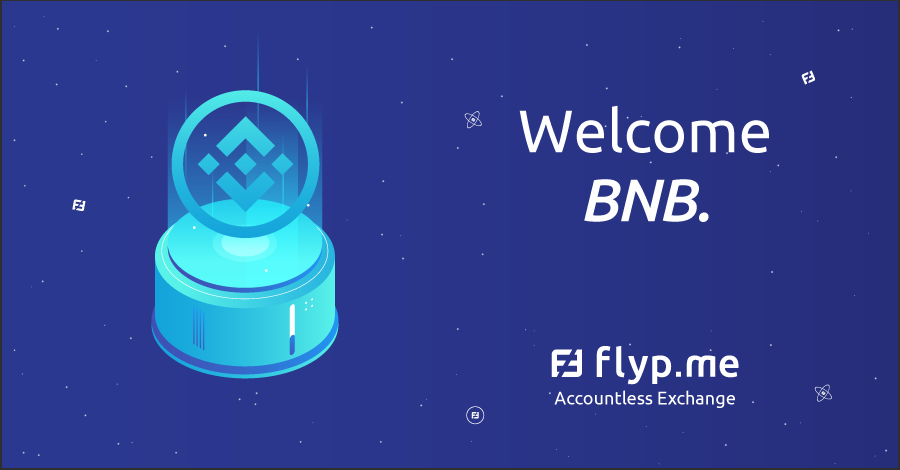 Leading Instant Swap platform Flyp.me has announced plans for the full integration of Binance Smart Chain with immediate effect.
The integration of Binance Smart Chain will bring extra liquidity helping users looking for a cheaper and more accessible way to trade their cryptocurrency securely.
Launched in late 2017, Flyp.me is an instant crypto swap platform allowing users to trade up to 40 crypto in a non-custodial, safe and instant manner.
Instant swap platforms such as Flyp.me highlight the true flexibility of the cryptocurrency industry and the straight forward and easy way crypto can be integrated into everyday life.
By enabling support for Binance Smart Chain, Flyp.me will soon start providing a broader range of crypto at cheaper prices and faster speeds than ever before. Flyp.me users now have access to BNB and soon BEP20 tokens, as BUSD and DAI.
Binance Smart Chain (BSC)
Binance Smart Chain is a blockchain that has been specifically designed for running smart contract based applications enabling developers to build decentralised applications (dApps) while helping users manage their digital assets cross-chain with low latency and large capacity.
Binance Smart Chain runs a Proof of Stake consensus model, in particular a Proof of Stake authority. Binance Coin can therefore be staked and used to contribute to network security and to vote on governance protocols on the Binance Smart Chain network. As we all know, Proof of Stake blockchains are quicker than Proof of Work protocols and also have a smaller carbon footprint which will prove to be crucial in the years to come.
Binance Coin (BNB)
Launched in 2017 initially as an ERC-20 token, BNB is the native token of the legacy Binance Chain. Any transactions conducted on the Binance Chain burn BNB tokens, in strict accordance to a fee schedule, every three months. With an initial supply of 200 million tokens, quarterly burns will continue to occur until the maximum supply reaches 100 million, making BNB a deflationary token.
As the native token of the Binance Chain, Binance Coin is used for gas fees on the chain as well as issuance costs for new assets, burningand minting costs and much more. BNB is also used to power the Binance Smart Chain and is used in particular for delegated staking upon the authority validator.
Conclusion
The integration of Binance Smart Chain and its associated products shows great ambition and drive by the Flyp.me team. By providing their users with access to BNB and soon a variety of BEP20 tokens, Flyp.me will open their market to a much broader range of customers and provide access to some of the most innovative and well supported cryptocurrencies on the market today.