Разхождайки се из Лондонските улици можете да срещнете всякакъв тип храни испански, мексикански, китайски и какви още какви ли не. Докато бях в Англия опитах за първи път мексиканска кухня и беше страхотна. Аз ям доста люти храни и обожавам да експериментирам.
Walking through the streets of London you can find all kinds of food Spanish, Mexican, Chinese and many more . While in England I tried Mexican cuisine for the first time and it was great. I eat a lot of spicy foods and I love to experiment.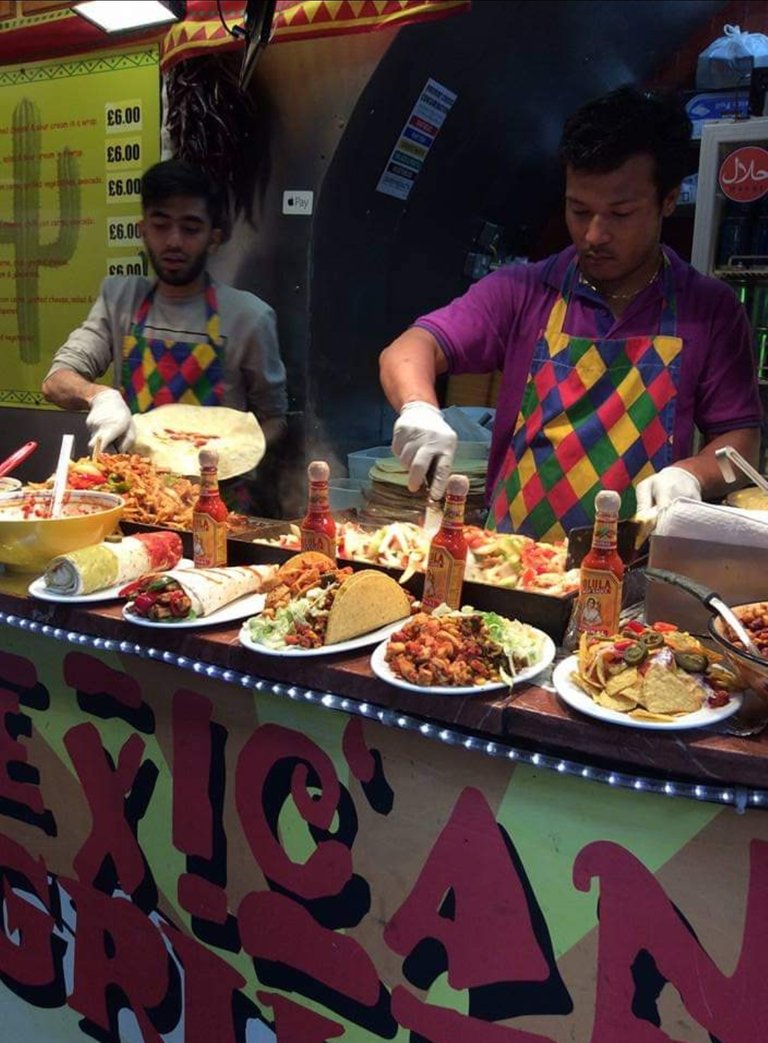 A също така опитах и китайско. Не беше от най-вкусните неща които бях яла, но се радвам, че опитах и от този тип храна. Китайската кухня има доста екзотични ястия, надявам се да мога да опитам всяко едно от тях някой ден.
And I also tried Chinese. It wasn't the tastiest thing I've ever eaten, but I'm glad I tried this type of food. Chinese cuisine has a lot of exotic dishes, I hope I can try each of them one day.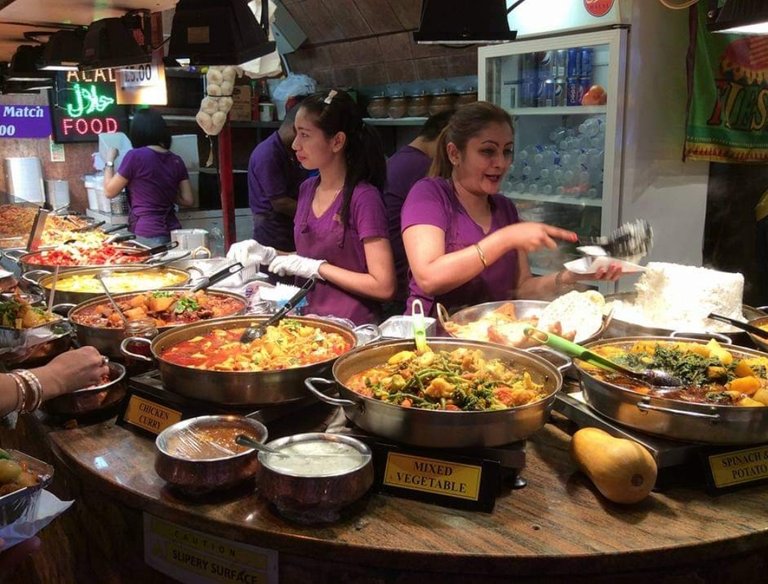 Имаше неделен пазар на храните, знаете ли че всяка маса беше различна кухня. За първи път ми се случи да видя толкова много различни културни видове на едно място.
Там за първи път видях паеля на живо. И то не просто една порция паеля а буквално казан. 🤣🤣🤣🤣
There was a Sunday food market, do you know, each table was a different cuisine. It was the first time I saw so many different cultural species in one place. There was the first time I saw the paella live. And not just a portion of paella but literally a caldron. 🤣🤣🤣🤣