There have been literally thousands of new companies springing up on the blockchain and using ICOs - Initial Coin Offerings - as a way to finance their endeavors without the roadblocks and time lags that conventional startup financing has in place. These offerings can often be bought and sold on cryptocurrency trading platforms, or directly through the offering company's website.

But startups aren't always a good investment. The headlines are full of stories about tokens that are now worth about as much as a piece of tissue paper. Yet ICO investing is very similar to stock investing. There will always be winners and losers, and thousands of financial pundits and "experts" ready to give advice on which company is a good bet for future growth.
Some of the best advice has come from a man who "put his money where his mouth is" - Warren Buffet. He has given some of the most logical and sound investment advice ever spoken and it doesn't rely on math wonks and charts with pretty colors to interpret it.
I'm not talking about the widely quoted
"Rule #1 - Never Lose Money."
"Rule #2 - Never Forget Rule #1".
He also had other advice that should be quoted even more often than the famous Buffet Rules of Investment.
 1.

 Only invest in industries and companies that you understand.


 2.

 Only invest in companies that share your values.


 3.

 Only invest in companies that will solve an existing problem.


 4.

 Only invest in companies that have good leadership.

If you follow this advice, first given decades ago, with ICO's, it's fairly easy to cut through the hype and get to the important markers that give an indication of whether a company will succeed or fail and whether your investment in that company will payoff over time.


Let's look at a company that is in the midst of a token presale just announced last week -
simplyBrand
- from this Buffet perspective of future value. While you may not understand the blockchain, or AI, or even cryptocurrency, those are just the mechanics behind what simplyBrand has set out to do.
"Making digital commerce trustworthy through blockchain, AI, and you."
ANY company that can sum up their vision in one sentence has a clear and concise goal and can laser focus on that goal. Skip the whitepaper full of droning, same old, same old language and look for the simple, clear, statement of purpose. If the company doesn't know where it's going, it won't know why it exists in the first place. If it isn't goal oriented, it won't make money in the long term. In short, simplyBrand KNOWS why it exists, and what it hopes to accomplish.
Just checking out their website not only gives the visitor a look at those goals - eliminating brand counterfeiting in the online marketplace, they also SHOW the visitor how it can be done on the blockchain using peer to peer input and AI tech and machine learning to verify product information. Adding to the easy to understand diagrams are interactive tools like the Impact Calculator, the Counterfeit Risk Detector, and the Dapp MVP that can be tried out by website visitors. WARING: These tools can be addictive and chew up large amounts of your online time!
Let's take a look at the management team. The first thing that jumps off the page is how diverse the team is. If you've looked at many blockchain based companies, most management team photos are pretty interchangeable. Young and old white men, with at least one obligatory beard, one female - almost always the head of marketing.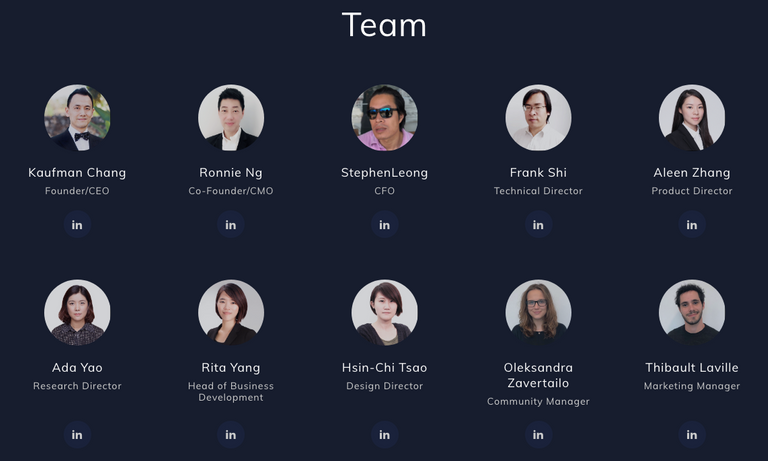 Scrolling down, there's a robust advisory board covering all the necessary slots from financial to tech. The team and advisors certainly seems to tick the "good leadership" box! Scrolling even further down, the list of partners is also impressive. Rather than spending time and resources in areas where the team might not have the required expertise, they went outside the company to partner with those who did have the expertise. For example, rather than handling their own token launch, they enlisted the aid of a cryptocurrency trading platform partner - Cobinhood. Resource management and knowing when you don't know enough to be effective in a specific area is a hallmark of good management.
Using the Buffet Rules, and this simplyBrand example for choosing a company to back, works for conventional stock investment and for the cryptocurrency/blockchain ecosystem. It also makes it easier to follow what Warren Buffet considers the most important rule of all:
"What's the holding period for an investment?" "Forever".
Disclaimer: The author is not a financial advisor and this article should not be taken as investment or financial advice. Investment in the securities of smaller companies can involve greater risk than is generally associated with investment in larger, more established companies that can result in significant capital losses. You should not buy an initial token offering unless you are prepared to sustain a total loss of the money you have invested plus any commission or other transaction charges.
All images courtesy of Pixabay