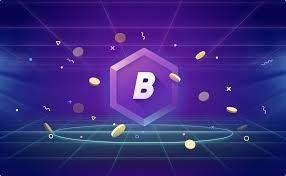 Well around a month ago, the Scorum team did launch Betscorum. But during the first few days, some bugs popped up! So, smart as they are they decided to switch it down temporarily to solve the bugs, in stead of applying a quick fix!
Since 2 days ago, betscorum is back in business.
Betscorum
Well the first impression of the site looks smooth and decent, it is easy to navigate and to find games!
The only problem there is at the moment is, that there aren't enough bets available.
That is where we (The SBC crew) try to step up and offering enough bets with fair odds!
Fair odds?
Yes you did read it correctly. Betscorum does offer the possibility to offer bets to the market with your own odds. Of course, people are trying to play the game and lure people into bets with much lower odds then even offered by the regular 1X2 bookmakers.
For instance I did see the offered odds for Tottenham - Burnley:

In first instance these odds look fine, but it we do calculate the juice for the one offering the odds, we do get the following: (100/1.18) + (100/6.49) + (100/16.3) = 106.2891
So a juice of 6.2891
If we do compare these odds with the odds offered at Pinnacle we have the following odds: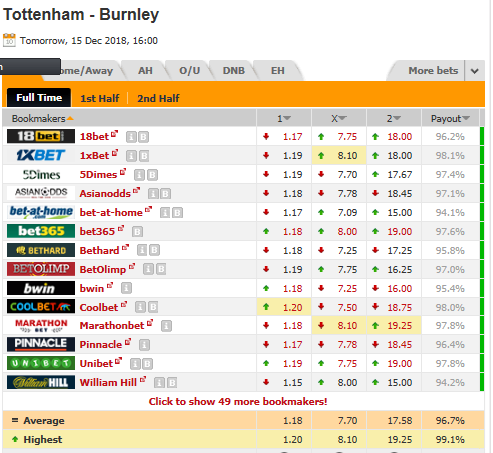 You can see that the odds for the home win of Tottenham aren't so bad.
But Pinnacle has a juice of (100/1.17) + (100/7.75) + (100/19) = 103.6365.
The problem is that no one from outside Scorum is willing to bet on these games. Why would you open an account and take the effort to buy SCR, if the odds offered there are lower than the regular bookies?
The SBC crew
We as SBC do want to make a success of BetScorum. This means that we have to stand up and offer fair odds (not too much juice) and better odds than other bookies have!
That's why we are forced for the moment to act as bookie!
For this evening I have set the odds for 3 games:
Charleroi vs Gent
Celta Vigo vs Leganes
Nurnberg vs Wolfsburg
The problem for us is that as long as not all sides are covered by bets, we are exposing ourselves for some losses. But because we do want to make it a success, we do need to accept this!
I have for instance set the odds for the games as followed:


The upper line are my odds, the second lines were the odds before I did step into the game.
My juice (profit for this game) would be 2.1283 if all my bets would be matched. But for the moment only the Celta Vigo win bet is matched. Meaning that if Celta wins, I will have suffered a huge loss!
The odds offered by me on the Nurnberg - Wolfsburg games are as follows:

My juice for this game is only 1.9485. But again also here only 1 bet is matched!
So, for the moment I am forced to act as a bookie, just like my follow SBC crew members (@beat-the-bookies (strange name now he is acting as one :), @costanza and @stimp1024!
So, if you do want some money from us! Now is the time!
Create an account on Scorum (which goes pretty smooth), start blogging and earn SCR of just buy SCR, and accept our offers :)
It feels like giving away free money :)
Scorum also have a Steemit account: @scorum.community
Have a nice weekend!
Cheers,
Peter
Sports Bettors On Steemit Unite and Join the SBC !


@steemitbloggers