As things evolve, they change. We all know this. Nothing stays the same.
However, often in the course of evolving, individuals enter who has less than pure motives. Sometimes this grouping gets so large that it tends to overtake an entire industry. In my opinion, this is what happened to cryptocurrency.
We came a long way from the days of Satoshi Nakamoto. This is a good thing. Bitcoin was a wonderful vision and the introduction to a crypto-economic system. It solved the double-spending problem which show the world that it was possible to operate outside the establishment.
Bitcoin provided the world with the ability to create and distribute money. While not a perfect system, it was a radical approach to what we saw before. What evolved passed that was the ability to create tokens to incentivize people. This is what took crypto-economics to a new level.
STEEM is the epitome of such a system. The base essence of STEEM is a content management system that creates tokens as rewards based upon voting. This is the distribution model. It is all handled by the blockchain without any human intervention. The witnesses ensure the system is operating properly yet it is their nodes that handle everything. It is autonomous money creation.
The Smart Media Token protocol is going to allow anyone create "mini-STEEMs". Simply opening up an account will enable anyone with an idea to create a business on the STEEM blockchain. Centered around the idea of reward, it is a fantastic way to provide incentive to one's followers.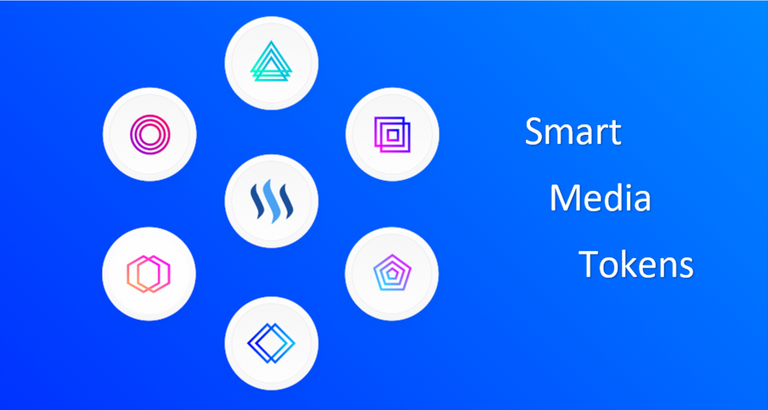 steemit.com
There is another aspect to all this that is not discussed too often. @ned talked about it occasionally but not in great detail. This is what I believe is truly revolutionary.
STEEM is an ideal funding mechanism. SMTs are going to provide necessary resources to people for all kinds of projects. Operating in the scarcity model, money is difficult to come by. Most people do not get the money they need. Research, charitable endeavors, and just basic monies to help people out tend to be scarce. This is coming to an end.
We have about 6 months before we see the introduction of the SMT protocol. Once that is introduced, things will surely take off. This could be one of the main financing models we see used over the next decade. Once word starts to spread that one only need to create a platform on here which is tied to a SMT, thousands will end up signing up.
Of course, the question of value comes in. Will every token be worth a ton of money? Of course not. There will be failures. However, there is one thing that we need to be mindful of: any token created on the STEEM blockchain is not operating in isolation. Everything on this platform is inter-connected. The value of anything here is determined by everything that is here. And it starts with the community.
In a couple weeks, we have another fork. In most communities, a fork is the result of a dispute meaning that half the community leaves once the fork takes place. Not on STEEM. We are all in this together. @aggroed wrote a fine article about this yesterday where he mentioned that people leave with price fluctuation but not because of a split in the community. The "leaders" tend to stick around.
It is crucial to get wealth in the hands of those who need it. The present system does not do that. Bitcoin, for all the breakthroughs, tends to mirror the existing system in that one, for the most part, needs money to get into the game.
This is not the case on STEEM.
Utility tokens are a core part of crypto-economics. Providing people with rewards (incentives) for taking particular actions is the revolutionary idea. It is a concept that is limitless. On the STEEM blockchain, there can be 100 SMTs or 500K, depending on what people are looking to create.
All SMTs are tied to STEEM. This is a point that I keep stressing. I cannot emphasize how important this is. Not only does that pairing provide instant liquidity, it also ties it to this ecosystem. That means that the value is enhanced by all that is here. Ultimately, when looking at the potential, we need to open up our minds.
We all have ideas about worth and value. The truth is that we cannot even fathom what an unbridled economic system like this can yield. We are accustomed to a centralized, scarce system where the few control most of the resources. What we will see here is the financial unleashing of humanity. Providing people with the resources needed to solve problems while being connected to the STEEM ecosystem is going to yield enormous value overall.
The last year or two we saw the ICO craze with a lot of garbage coins created. Ethereum became a household name, first, because of the ICOs generated on there and, now, due to the DApp creation. Of course, as a number of posters have cited, the number of DApps that people are actually using is minimal.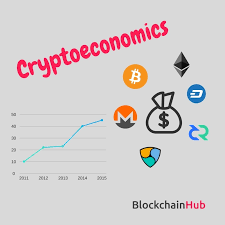 Source
STEEM provides real value. Anyone creating a token gets a system that was proven over the past 2+ years. Going forward, we should see even greater success as some more insight is gained by all of us. One thing about STEEM: ideas spread like wildfire.
We are fortunate that STEEM never lost sight of the idea of being a true crypto-economic system that provided rewards to people. We all know it is not a perfect system yet it held true to what the world really needs. Looking at most of the top 30 tokens, in price, it is hard to figure out what many of them do. They are crypto-economic systems in the technical sense yet I struggle to see how people will be rewarded.
There is no such issue with STEEM. A radical economic shift is taking place and STEEM is the epitome of that. The next 5-6 months will be a ramp up to the true festivities. Once the SMT protocol is released, we are going to see another shift in STEEM. Like most of the past ones, it will just be a continuation forward of what was already started here.
Hard Fork in two weeks has a different meaning on STEEM than it does on many other blockchains.
One of our strengths is our unity.
Aggroed's post.
https://steemit.com/witness-update/@aggroed/hardfork-20-ready-a-brief-witness-update
---
If you found this article informative, please give it an upvote and resteem.