Did you ever asked yourself, why we look for entertainment?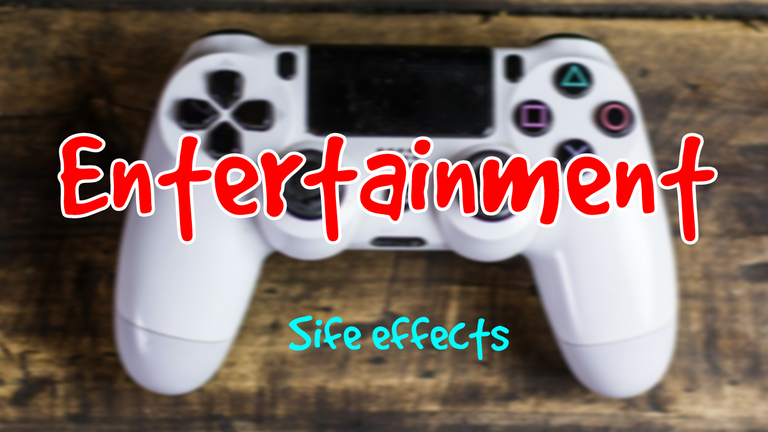 Answer is simple and almost same for everyone, when we get bored (reason could be anything) we usually look for different mode of entertainments.
Most of us might go for watching TV, movies etc some might prefer some out door activity while some people induldge in indoor activities.
And i guess everyone will agree that outdoor activies are best way to get entertained as i also aids to our mental and physical fitness, however most of us don't always feel that energatic to kick our ass and ask ourselves to go out. Somethimes we feel lazy or tired somethimes our friends are not their to give company and endless excuses.
So we usually need different kind of and less effort consuming mode of entertainment and we switch to things like TV Series, Movies, videos or Maybe some multiplayer or simple game.
If you can pay a little attention you will get that we started these activities because earlier we were doing something productive (something that can add value to us) then we get bored and started a less energy demanding activity that may refresh our mood. Now this point is very crucial because you will see that most of the time gradually we tend to spend more time on that mode of entertainment (take PC/Mobile Game for example) by cutting time from the productive work part.
So we started with a view in mind that i have some free time ony hand which i want to utilize for entertainment and with time that mode of entertainment becomes so important that we now spent most of our time on that entertainment only and if some free time is left we use it for (now less important) productive work.
Getting entertained of also important to lighten you mood and mind but you sould also be aware that you dont have to indulge more and more in it. Keep entertainment to its purpose only.

If there is any such experience in your life, then definitely share it in the comment
---
Want to earn max passive income from your SP, Delegate to @spydo bid-bot and get 100% payout plus 100% Curation. Want to earn by selling your upvotes go to smartsteem.com or MinnowBooster.net
Warning: Don't rent or sell upvotes if your SP is less than 50
---
If you liked my post please add me in your steemauto.com fanbase to support my work. If you have little or no idea about witness you can add me as your proxy and I will vote deserving witness in your behalf. This is all for now, Thankyou guys for your visit. Feel free to post your comments.
🙏Namaste 🙏
THIS IS ALL FOR NOW