Let's share my referral reward
What is Byteball?
Byteball is a crypto currency which is currently doing an airdrop for steemit users with a reputation of more than 30. You will find lots of posts about it on steemit I will therefor not repeat what others have been writing already. You can find a detailed description in this official post.
https://steemit.com/blockchain/@danism/amazing-airdrop-to-steemians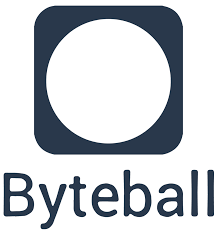 Why are there so many posts on steemit
Besides the fact that this airdrop is really extremely cool, the main reason is that the you can also earn a referral reward. The referral reward will go to the account who has transferred the first bytes to a new account, which is than using the steem bot attestation bot to get a reward.
Get your share of the referral reward
Is this fair? Judge yourself. But it is not necessary. If you send me your byteball address via email ( [email protected]) and I receive the referral reward I will share the liquid portion 50-50 with you.
So if I get 20 USD worth of liquid bytes, I will transfer half of this amount back to your address? Sound like a deal? Please do not post your address in the comments as their seem to be bots picking them up automatically to earn the reward.
All the best,
rondras
All pictures from the official Byteball webpage