Whats up Weed Nerds! So in case you all missed my last post, I have declared my outdoor grow The Year Of BIF! That's right, and if your wondering why, well go check out @bifbeans, or go visit their website, here. I was thinking that Weedcash Network might as well declare this year, The Year Of BIF as well. First off I am a proud member of their community, and also a happy customer as well. Then we have MR. @loonatic who is growing out their gear, plus we have our Weedcash institution, #themorningbowl AKA: @davedickeyyall repping some of their gear as well. Another thing I am super stoked on, is seeing more members start posting here on Weedcash. @lancergrows, and @dankyoda have both recently start blogging here, so if your not following these accounts, go and hit that subscribe button now! Anyways thats enough shilling for the day. Or is it?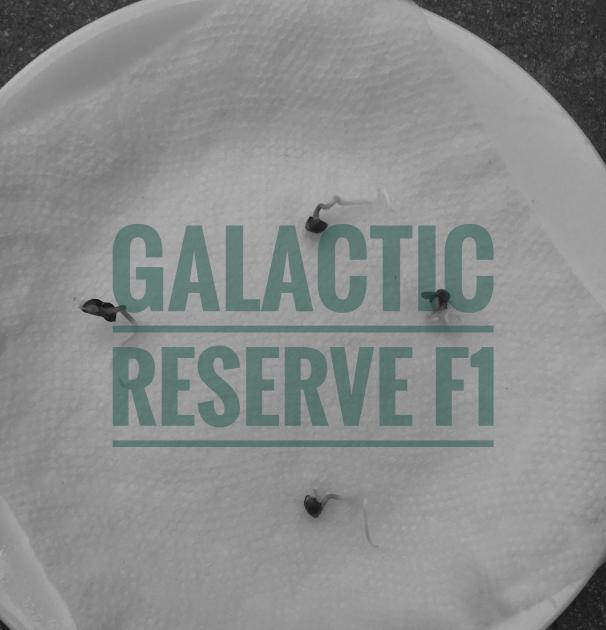 I mentioned above that I am a happy customer, since I had the honor of growing the White Grape, which btw every single seed I attempted to grow, grew! Now I have the honor for being a tester for the very same breeder of WG. This tester is a F1 reg Auto flower. It is a cross of Space Jam x Hard Liquor.
I threw 5 beans on a wet paper towel, and enclosed them in between 2 small plates. This is my preferred method of cracking seed. I am happy to report that within 48 hours all seeds had a tap root!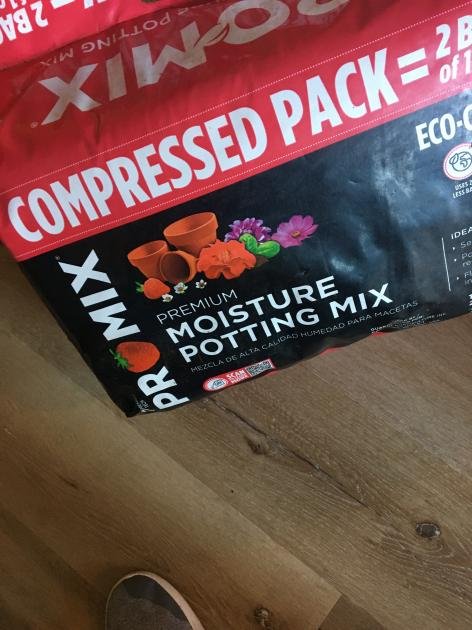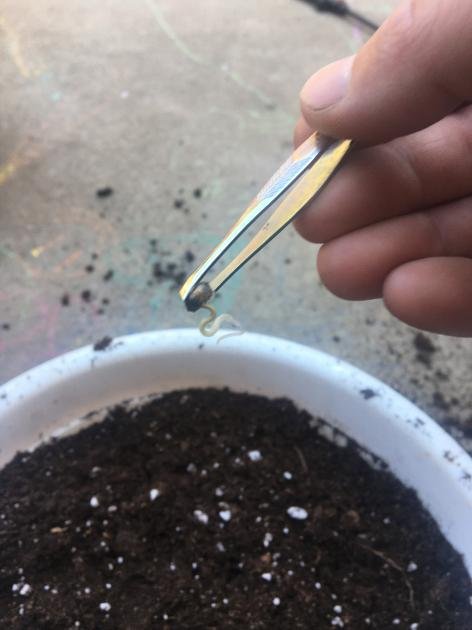 ---
This time around I am using what has been recommended to me for Autos by the BIF crew who have the purple role, PROmix.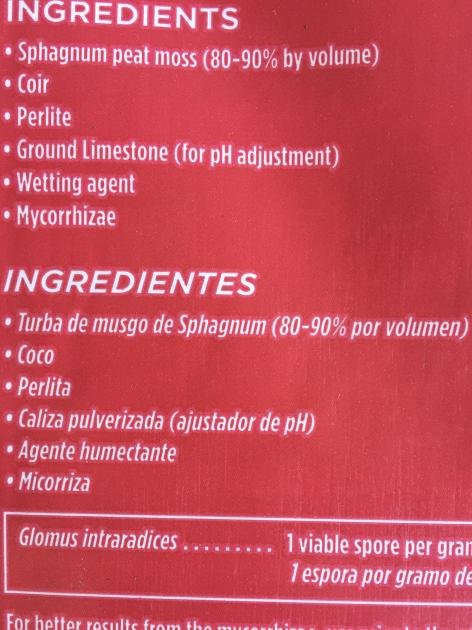 As you can see PROmix is not packed with nutrients like Fox Farm, or other soils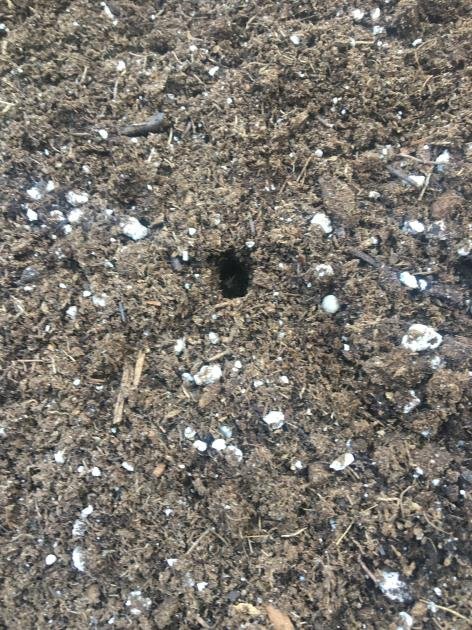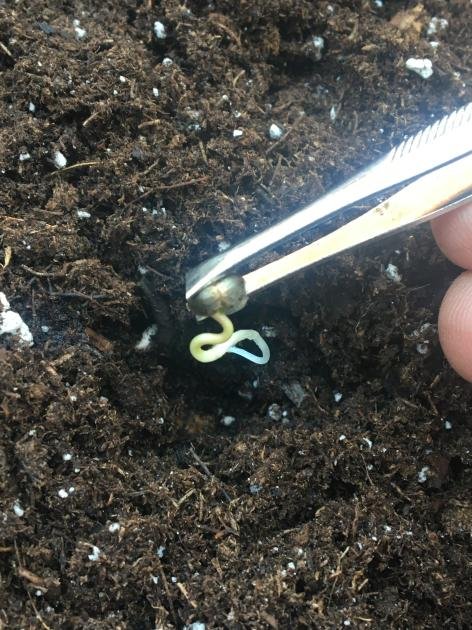 ---
An important thing that anyone should know about Autos. THEY. DO. NOT. LIKE. TRANSPLANTS! So make sure when you sow your seed, it is in its final home.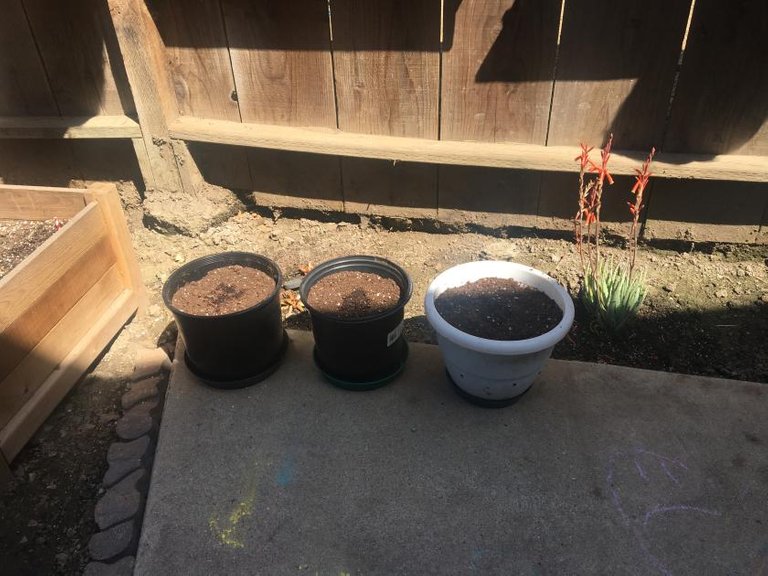 I am doing 3 in pots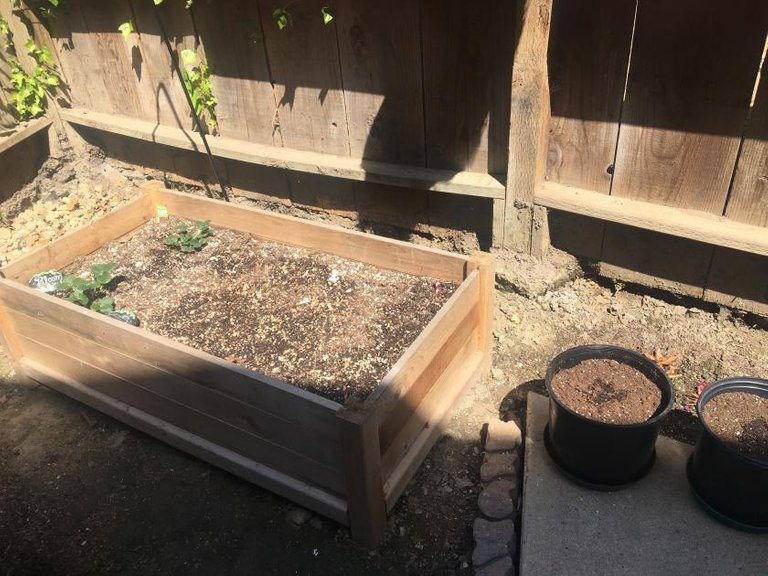 Then the other 2 are in my raised bed. Remember when I had this on my front balcony? That was a bitch!
Last year I had birds nibble on my seedlings. So put up the Ganja Cowboy Scarecrow, CaCaaa!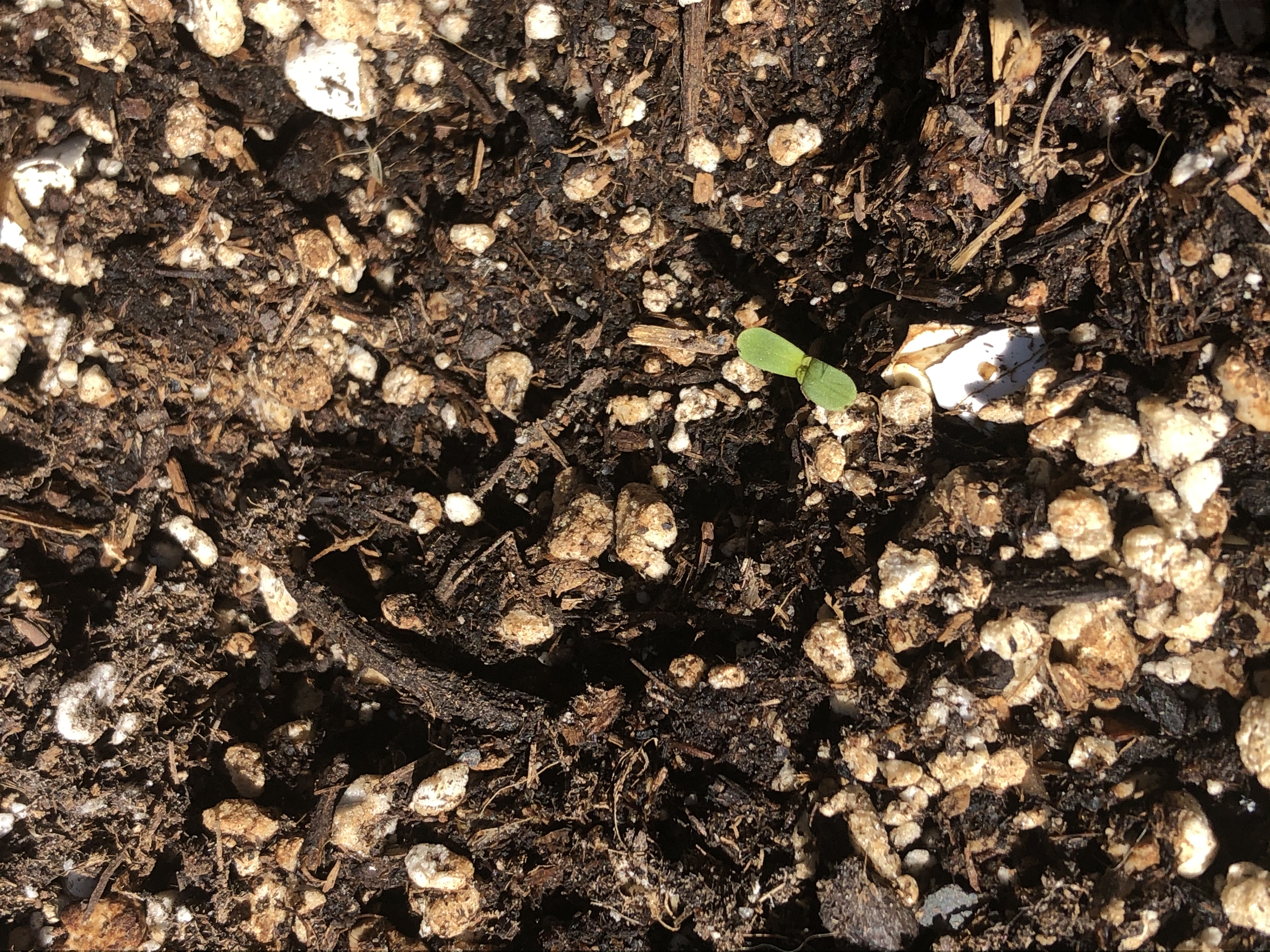 I'll finish this post off with a new sprout of my F2 Big Mack! I have high hopes for these, and I hope it brings joy to the world with some banana terp goodness;) as far as The Galactic Reserve testers, I actually brought inside under the MarsTS1000 for now. My plan is to get them started under that light, and bring them back outside and see how the do, minus 1. The one that I fell is the best, I will keep under 24 hours and see how well it does in optimal conditions. One thing that is for sure, is nothing is for sure, until I make up my damn mind :) oh and that I will be smoking on that fire regardless what happens....