I've been thinking recently about not remembering when our three actors in the garden were born.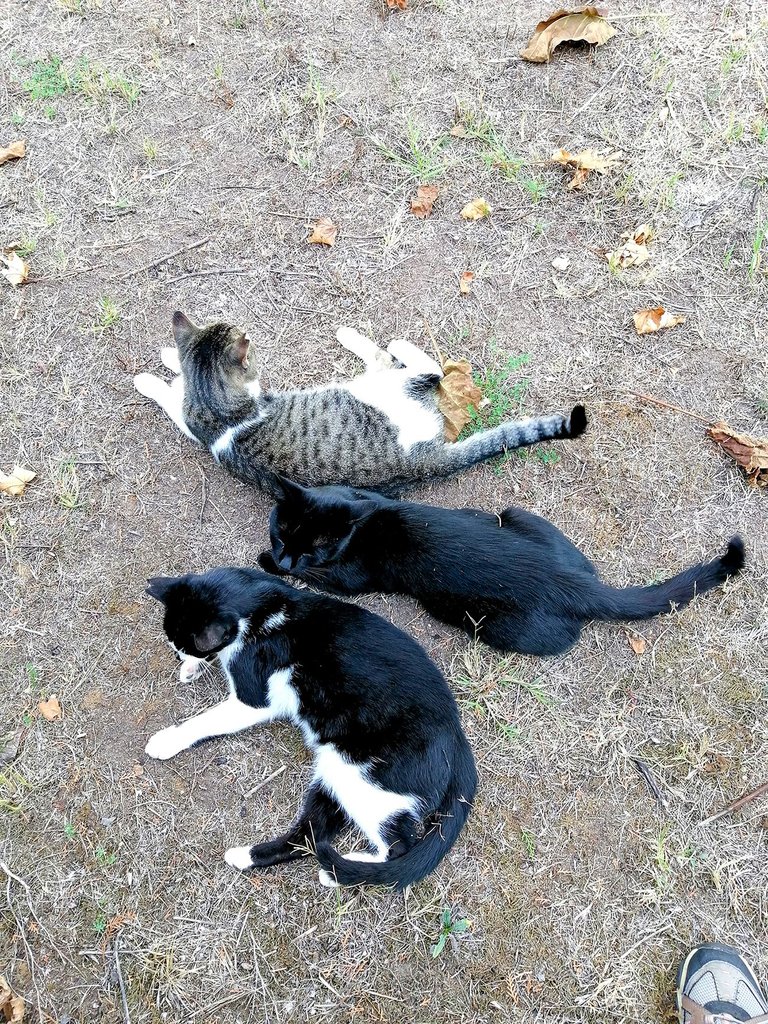 When the first and last litter of my personal cat was born years ago, I wrote everything down on a sheet, then I wrote everything there - pills and date of castrations, etc.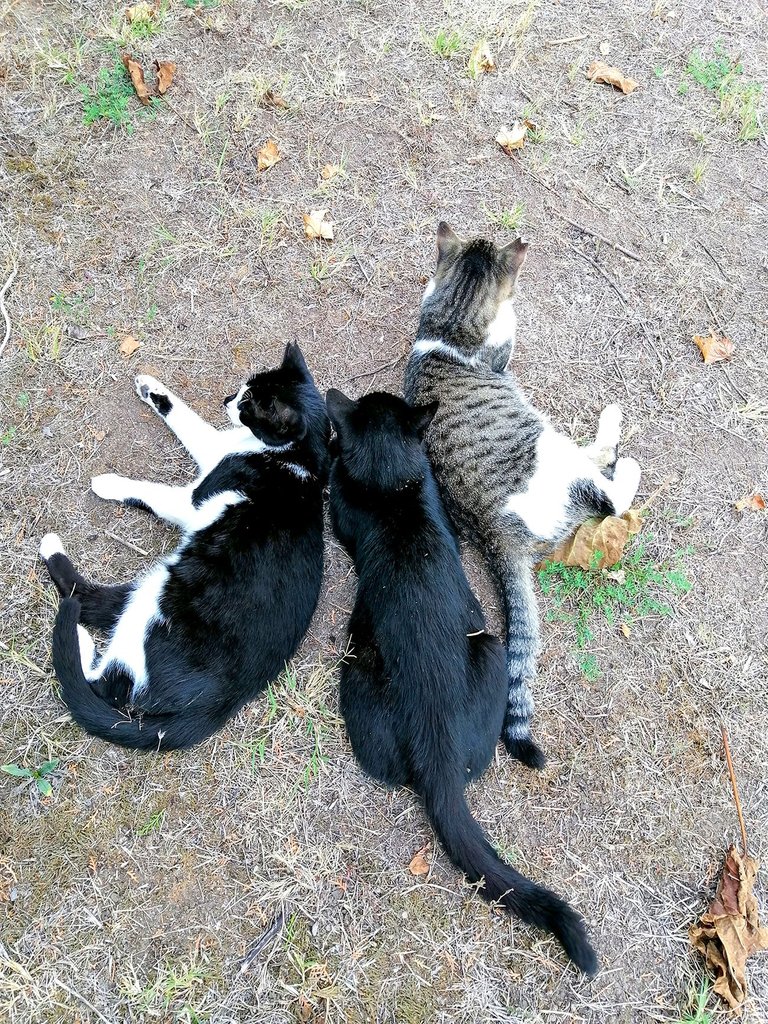 However, I have not recorded anything here. First, because these cats were not "mine". Second, because so many of their ancestral relatives had already died, and very early in their lives, even their sister, who disappeared exactly one year ago.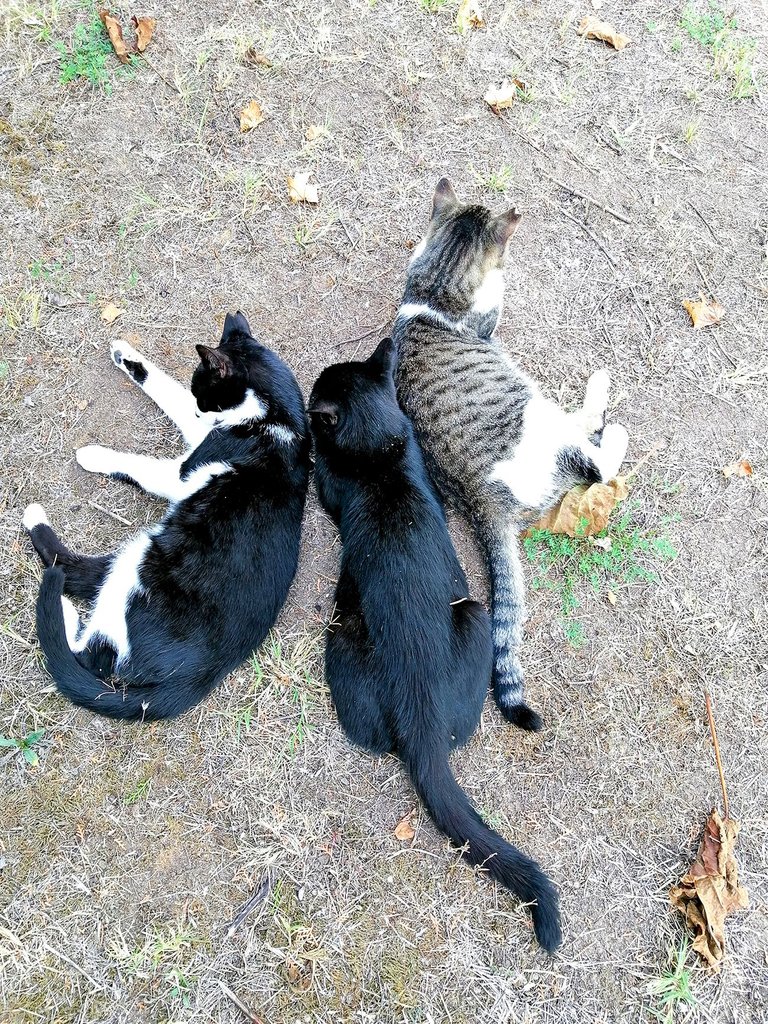 But here they are for the third year, surprisingly long remaining in our garden, despite the inexplicable wounds and illnesses they have received so far, despite the hostile and dangerous environment around them, despite everything.
Three years, that's all I know about them. And that they are very lucky.
Are they, actually? 🤔
---
Anyway, happy next #CaturDay to you all! 🐱
---
Copyright: @soulsdetour
---
| | |
| --- | --- |
| | Soul's Detour is a project started by me years ago when I had a blog about historical and not so popular tourist destinations in Eastern Belgium, West Germany and Luxembourg. Nowadays, this blog no longer exists, but I'm still here - passionate about architecture, art and mysteries and eager to share my discoveries and point of view with you. |