Good afternoon Hiveans as the upcoming alpha release is getting closer, we decided to push some fresh information for you folks to prepare for diving in the world of @cryptobrewmaster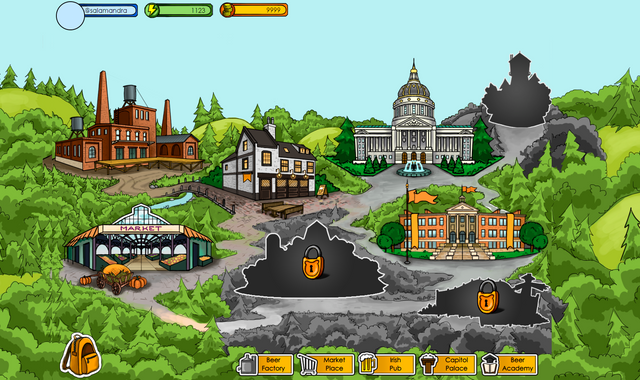 We decided to split the alpha launch into 3 big sets divided by 3 Tiers and start during the next couple of weeks!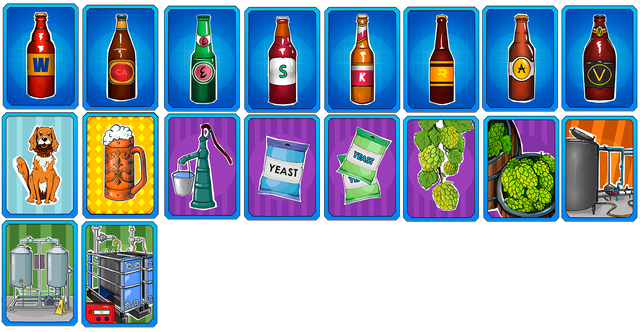 Representing Card Qualities

Normal
Good
Outstanding
Excellent
Masterpiece
Each card in the process of crafting will affect the whole process and make a stronger chance of receiving a card of different quality. For example in the Beer Brewing process when you put 2 rows Barley Malt Outstanding Quality chances of getting the BEER you producing with higher quality increases affecting the Recipe Effects and the Price, that local PUB will offer.
Tier One (Launch)
Tier1 cards availability
Brewery Screen - Beer brewing
Buy screen - Recourse Loot box Sale possibility
Pub screen - Selling the beer for CBM token
Pub Screen - Daily quests for XP or Resources
Character screen - surfing the assets
Tier Two (Two weeks from launch)
Tier2 cards availability
Market Screen and functionality
TBA
Tier Three (Four weeks from launch)
Tier3 cards availability
TBA
Tier One Recipes
Basic recipes are available at your character knowledge almost from the beginning of the game.
European Lager
American Lager
Regular Pilsner
California common
Tier one Raw Materials (resource type cards)
Getting them is easy: complete daily quests, trade in the market, get them in loot boxes
2 row Barley Malt
6 row Barley Malt
Local Bittering Hops
Local Aroma Hops
Lager Yeast
Water
Ale Yeast
Tier one upgrade-related card
(Items \ Equipment \ Artifacts \ Staff)
Those could be used in any crafting process to increase the card quality and gained for quests, via loot boxes and market trades. Could have a different Card Quality and in further updates could be crafted, updated, and converted into CBM
Stay updated
Discord - https://discord.gg/fqPdYhr
TG channel - https://t.me/cryptobeerinfo
TG Community chat - https://t.me/usercryptobeer