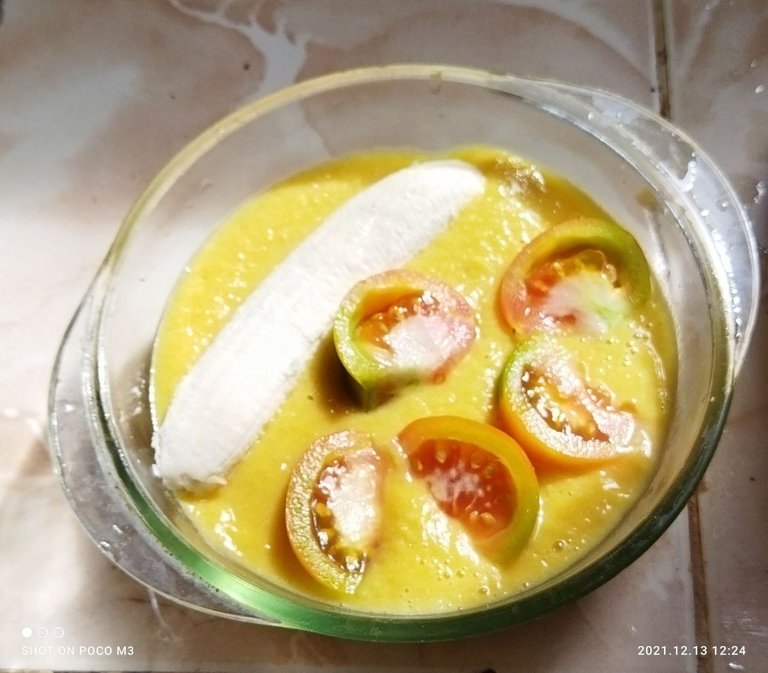 FOTO ORIGINAL DEL CANAL
Saludos a la comunidad de Hive. Espero se encuentren bien y esten pasando una excelente noche. Hoy quiero compartir con ustedes una receta de crema de calabaza y el porqué escogí cada uno de sus ingredientes.
Les cuento que estoy padeciendo de una hipertensión alta persistente y el cardiólogo me prohibió ingerir muchos alimentos, entre ellos la sal y la harina. Sinceramente la comida sin la sal, que es un ingrediente fundamental, no tiene el mejor sabor que digamos. Así que decidí realizar esta receta, que les confieso queda bastante deliciosa, así que les prometo, no se arrepentirán.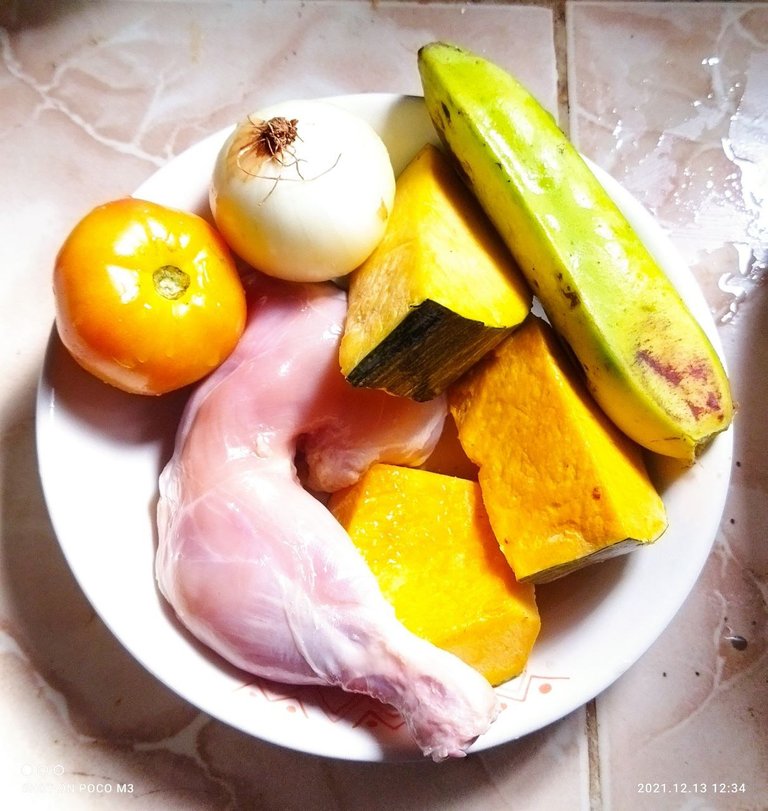 FOTO ORIGINAL DEL CANAL
Los ingredientes que utilicé son:
Calabaza ..........3 trozos grandes
Pollo sin piel ........1 Posta
Cebolla pequeña....... 1 unidad Tomate pequeño ........1 unidad Plátano .............. 1 unidad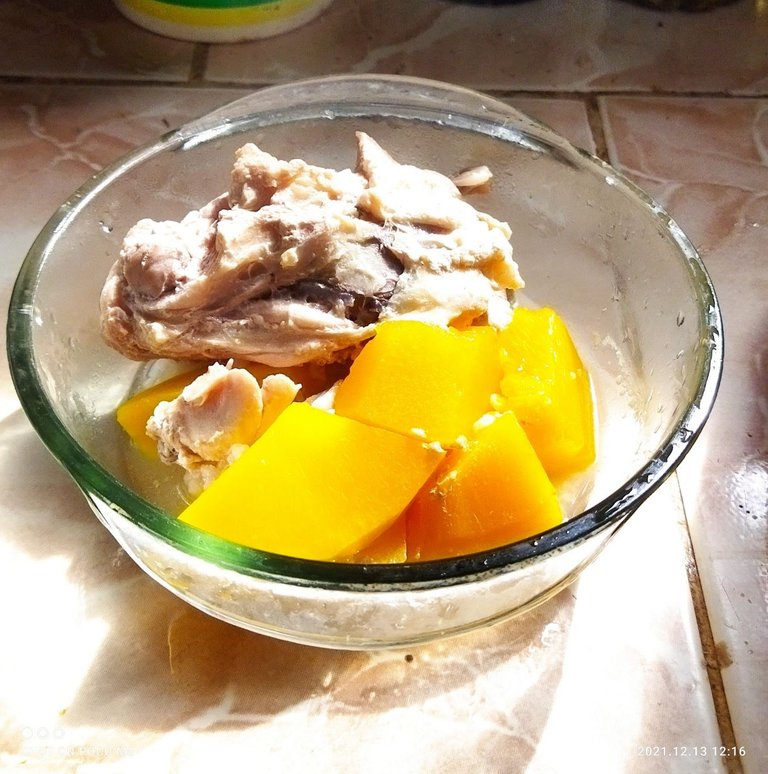 FOTO ORIGINAL DEL CANAL
Primer paso de la receta:
En una cazuela ponemos a hervir el pollo y la calabaza troceada, por un tiempo de 15 minutos.
Utilicé estos ingredientes porque: la calabaza ayuda a perder peso, protege al sistema cardiovascular, previene el estreñimiento, cuida de los riñones y del aparato urinario. Contiene fibra, Omega 3 y zinc. Y en el caso del pollo es rico en proteínas, lípidos, vitaminas y minerales tales como calcio, hierro, zinc, potasio, magnesio entre otros.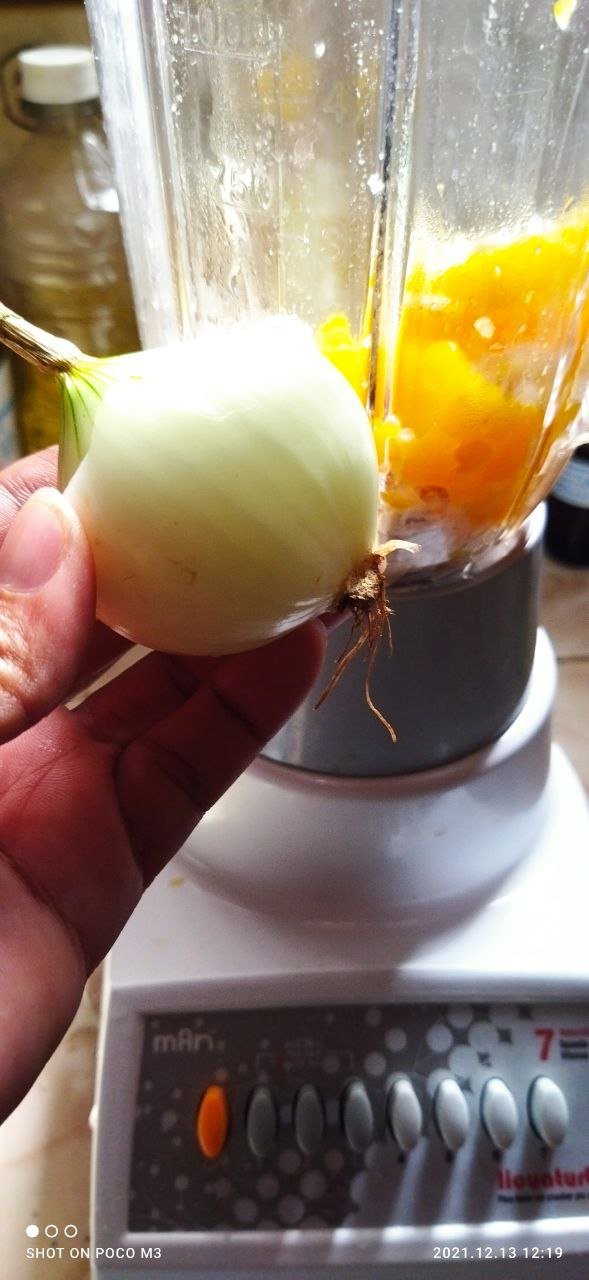 FOTO ORIGINAL DEL CANAL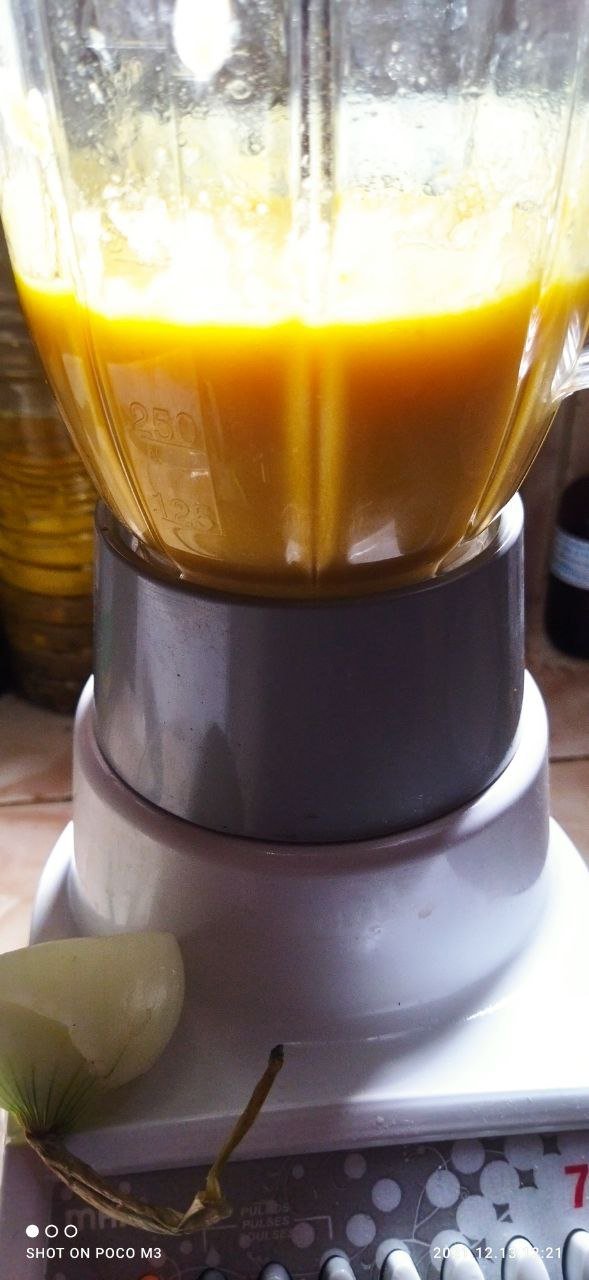 FOTO ORIGINAL DEL CANAL
Una vez hervido pasamos al segundo paso
Lo echamos en una licuadora junto con la cebolla. La cual previene la formación de trombos, así como el colesterol y los triglicéridos altos. Es diurética y bactericida.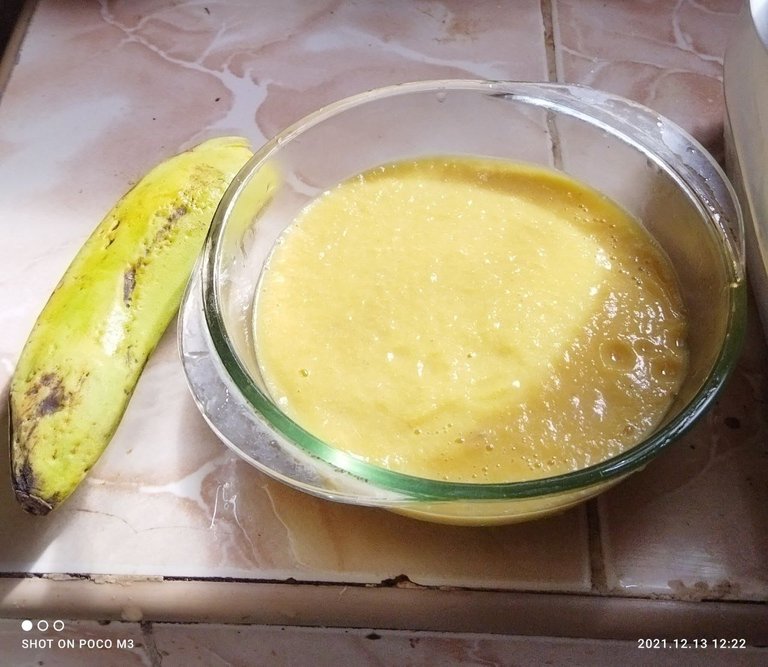 FOTO ORIGINAL DEL CANAL
Una vez licuado vamos al tercer paso.
Lo colocamos en el envase dónde lo vamos a consumir y le troceamos tomate y un plátano.
El tomate tiene alto contenido en fibras, que se encargan de cuidar el transito intestinal y evitar la aparición de enfermedades gastrointestinales, proteger la circulación sanguínea, evitar el estreñimiento y es un diurético. Además contiene minerales y vitaminas (A,B,C y E). Y en el caso del plátano, se encarga de proteger el sistema cardiovascular, evitar el estreñimiento también, prevenir la anemia y reducir la fatiga, ayudar a reducir la acidez y los malestares gastrointestinales , ayuda también a controlar los estados de ánimo y reduce la presión arterial. Rico en fibras, potasio, ácido fólico, vitaminas( B6 y C)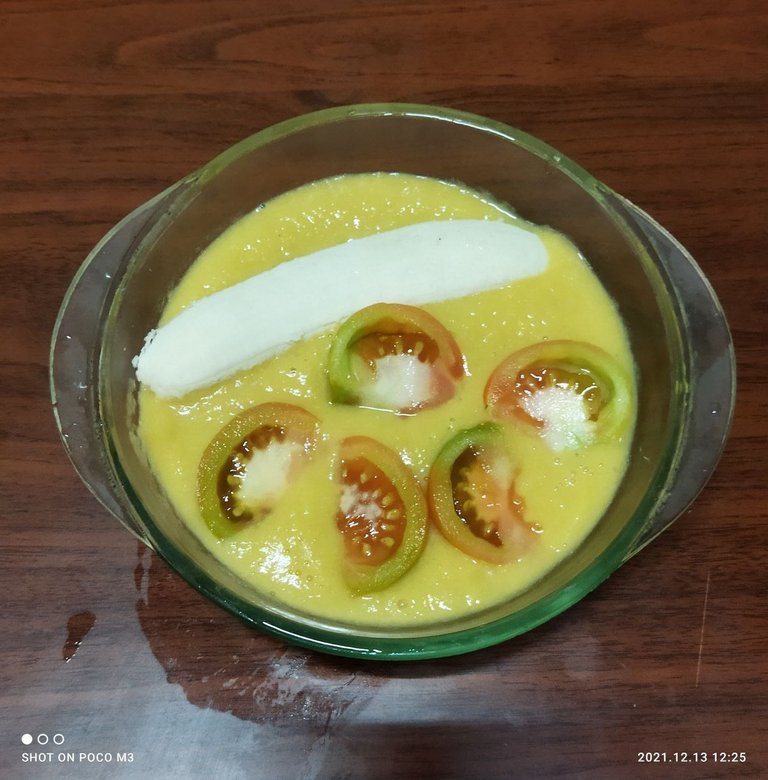 FOTO ORIGINAL DEL CANAL
Así que los exhorto a que hagan mi receta, es fácil, de pocos ingredientes, muy nutritiva y sabrosa a la vez. Buen provecho.
Nutritious Pumpkin Cream Soup Recipe 🤤❤️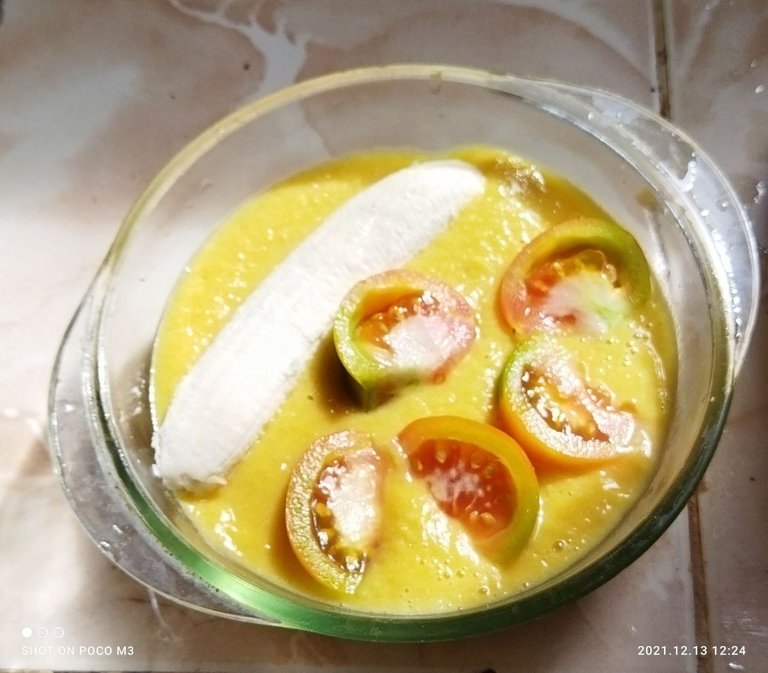 ORIGINAL PICTURE
Greetings to the Hive community. I hope you are well and having a great night. Today I want to share with you a pumpkin cream recipe and why I chose each of its ingredients.
I tell you that I am suffering from persistent high blood pressure and the cardiologist forbade me to eat many foods, including salt and flour. Honestly, food without salt, which is a fundamental ingredient, does not taste the best. So I decided to make this recipe, which I confess is quite delicious, so I promise you, you will not regret it.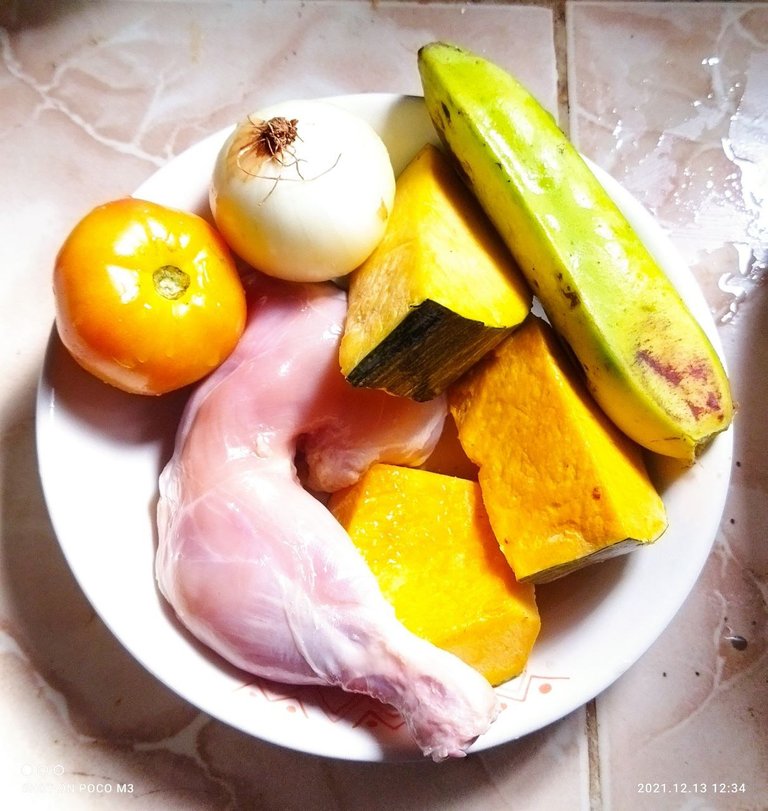 ORIGINAL PICTURE
The ingredients I used are:
Pumpkin ........... 3 large chunks
Skinless chicken .......1 Posta
Small onion ............1 piece Small tomato ...........1 piece
Banana .................1 piece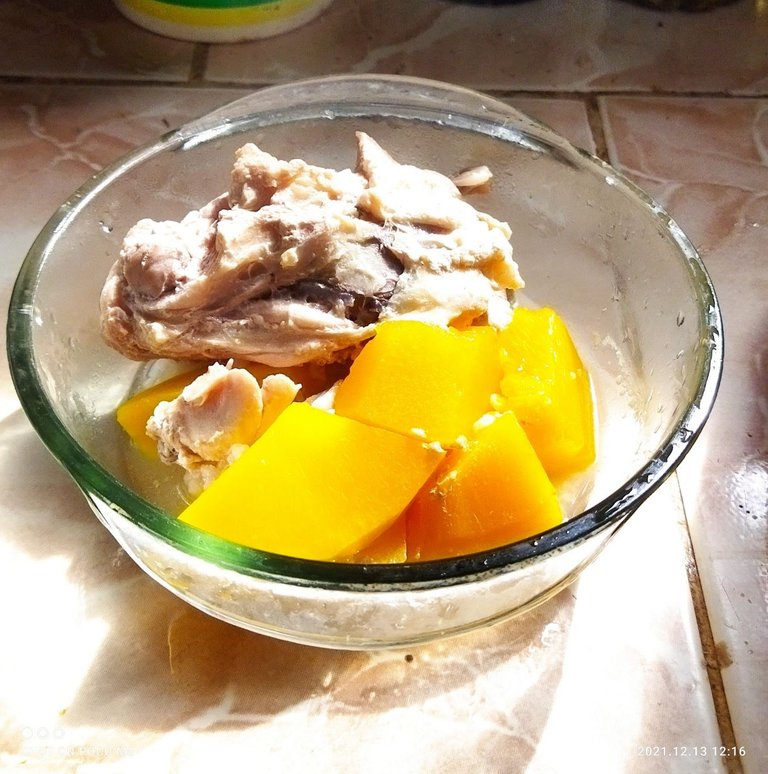 ORIGINAL PICTURE
First step of the recipe:
In a casserole we put to boil the chicken and the chopped pumpkin, for a time of 15 minutes.
I used these ingredients because: pumpkin helps to lose weight, protects the cardiovascular system, prevents constipation, takes care of the kidneys and urinary system. It contains fiber, Omega 3 and zinc. And in the case of chicken, it is rich in proteins, lipids, vitamins and minerals such as calcium, iron, zinc, potassium, magnesium and others.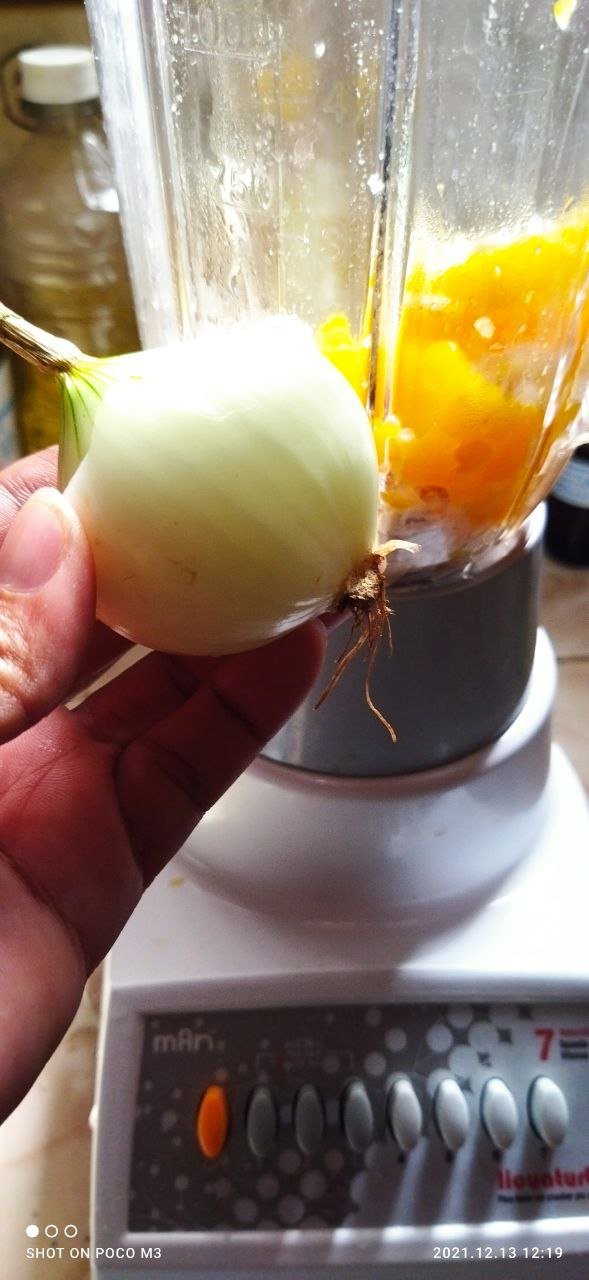 ORIGINAL PICTURE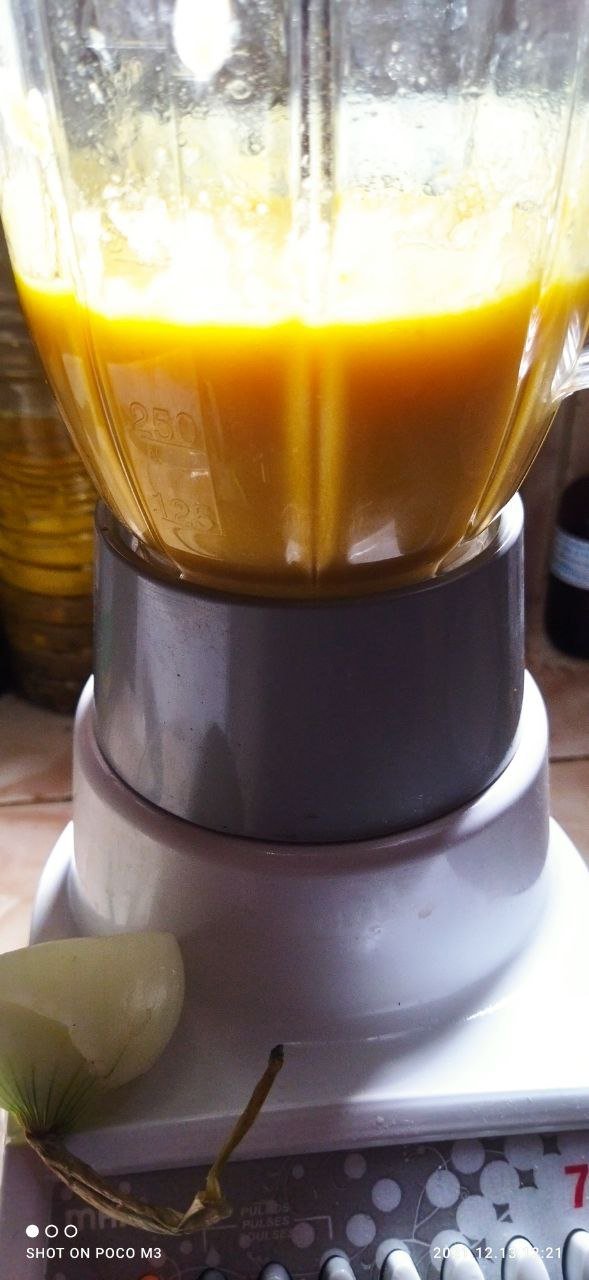 ORIGINAL PICTURE
Once boiled, we go to the second step
We put it in a blender together with the onion. It prevents thrombus formation, as well as high cholesterol and triglycerides. It is diuretic and bactericidal.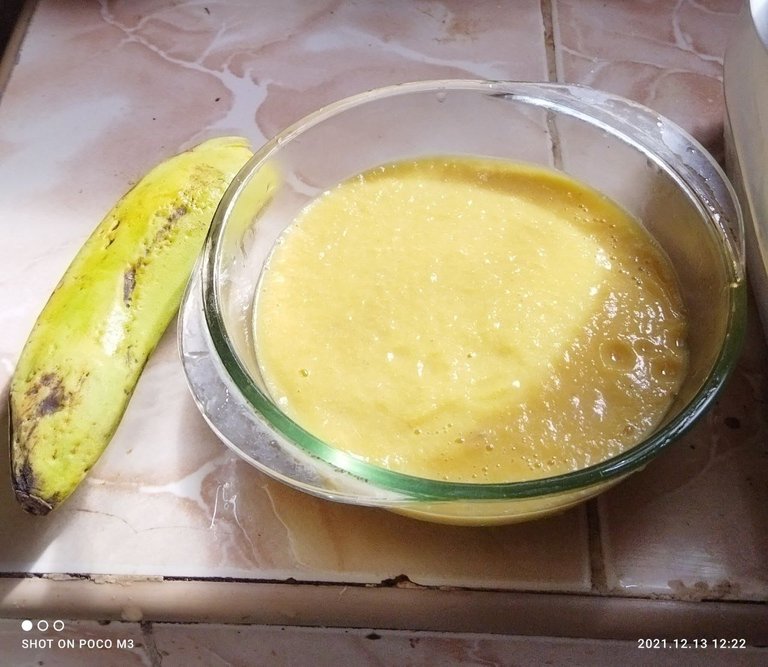 ORIGINAL PICTURE
Once blended, we go to the third step.
We place it in the container where we are going to consume it and we cut up a tomato and a banana.
Tomato is high in fiber, which takes care of the intestinal transit and prevents the appearance of gastrointestinal diseases, protects blood circulation, prevents constipation and is a diuretic. It also contains minerals and vitamins (A, B, C and E). And in the case of bananas, it protects the cardiovascular system, prevents constipation, prevents anemia and reduces fatigue, helps reduce acidity and gastrointestinal discomfort, helps control moods and lowers blood pressure. Rich in fiber, potassium, folic acid, vitamins (B6 and C).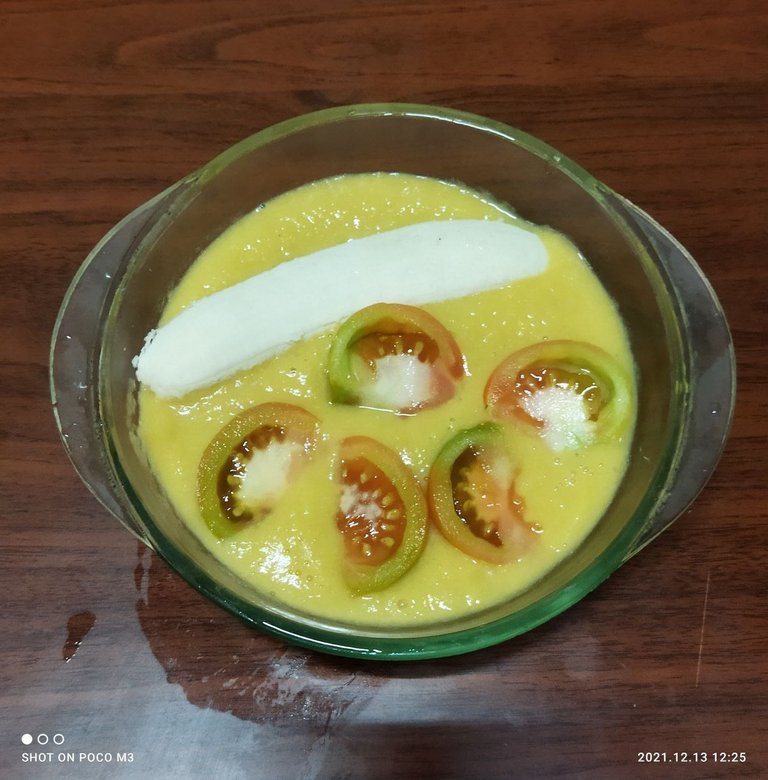 ORIGINAL PICTURE
So I urge you to make my recipe, it is easy, with few ingredients, very nutritious and tasty at the same time. Enjoy your meal.