Yes, the title is a bit long but it's based on a true story, and it's very funny. The truth is that Venezuela goes through many glooms, but you can always find ways to cope with everything and the best way is always laughing, so I bring you an anecdote that I find very funny, which I wanted to keep in the form of animation to remember the situations that make life in this country more digestible. Trying to kill a cockroach when there was no light, he hit me with a shoe, why? I don't know, it was his first reaction when I yelled for the roach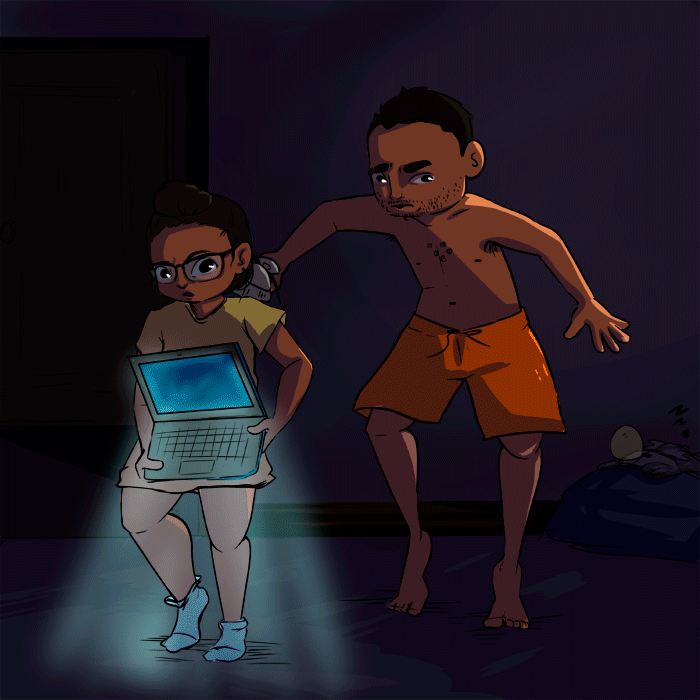 Si, el título es un poco largo pero está basado en una historia real, y es muy graciosa. La verdad es que Venezuela pasa por muchas penumbras, pero siempre se pueden conseguir maneras de sobrellevar todo y la mejor manera siempre es riendo, así que les traigo una anécdota que me parece muy graciosa, que quise guardar en forma de animación para recordar las situaciones que vuelven más digerible la vida en este país. Tratando de matar una cucaracha cuando no había luz, él me golpeó con un zapato, ¿por qué? No lo sé, fue su primera reacción cuando grité por la cucaracha

STORY/HISTORIA
It was a very fun and simple moment, something too ephemeral, so I wanted to try something new out of my comfort zone to create a gif about that moment. I thought it would be fun to animated, as it was a lot of fun to live it too.
It is an animation created frame by frame in MediBang Paint, which is the program that I almost always use for my digital work. Then I exported it to Photoshop where I did the join of the sequence to create what they are seeing now.
Fue un momento muy divertido y simple, algo demasiado efímero, así que quise probar algo nuevo saliendo de mi zona de confort para crear un gif acerca de ese momento. Pensé que sería divertido animarlo, ya que también fue muy divertido vivirlo.
Es una animación creada cuadro a cuadro en MediBang Paint, que es el programa que casi siempre suelo usar para mis trabajos en digital. Luego lo exporté a Photoshop dónde realice la unión de la secuencia para crear lo que están viendo ahora.

SKETCHS AND FRAMES/BOCETOS Y CUADROS
It took 14 drawings to make just five seconds of video, so I realized it is a lot of work to make animations and now I have more admiration for the animators, since it is tedious work and an art for which they should be given a award or should be more recognized.
In fact, like any other drawing that I have shown you, each animation frame for this gif had a sketch, only that unlike the other drawings that I make, these sketches were faster and simpler, so as not to have so much problem when drawing at same "character" several times. You can see how I made the characters on a white background and then I added the background, since I knew that as a background I didn't have to animate it, which saved me a lot of work.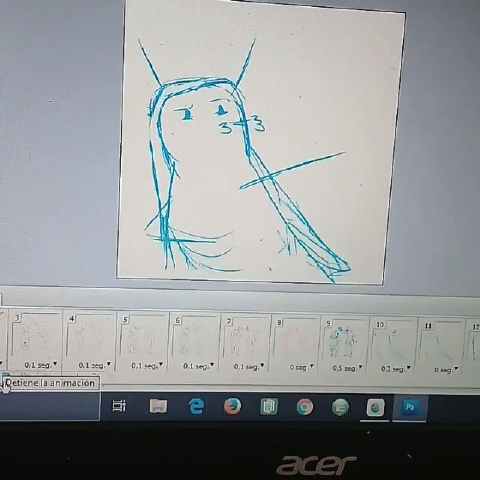 Se necesitaron 14 dibujos para hacer solo cinco segundos de vídeo, así que me di cuenta de es mucho trabajo realizar animaciones y ahora le tengo más admiración a los animadores, ya que es un trabajo tedioso y todo un arte por el cual les deberían dar un premio o deberían ser más reconocidos.
De hecho, como cualquier otro dibujo que les haya mostrado, cada frame de animación para este gif tuvo un boceto, solo que a diferencia de los otros dibujos que hago estos bocetos fueron más rápidos y simples, para así no tener tanto problema al dibujar al mismo "personaje" varias veces. Pueden ver como hice a los personajes en un fondo blanco y luego añadí el fondo, ya que sabía que como background no tenía que animarlo, lo cual me ahorro bastante trabajo.

HOW LONG/QUE TAN LARGO
It took me about three days doing it, and I have to admit that I was a bit ambitious with this project, but as I already said, I think it's a very good thing to get out of your comfort zone once in a while, and here I obviously did it, not doing something which I don't usually do (since I love to draw and I do it a lot), but taking it to another level: animation. This made me feel good because I also feel that if I don't push myself to do things like this I will never learn; so it is like a way to motivate myself and be self taught that works out for me.
Tardé alrededor de tres días haciéndolo, y debo admitir que fui un poco ambiciosa con este proyecto, pero como ya lo dije, me parece algo muy bueno salir de tu zona de confort de vez en cuando, y aquí obviamente lo hice, no haciendo algo que no suelo hacer (ya que amo dibujar y lo hago mucho), sino llevándolo a otro nivel: la animación. Esto me hizo sentir bien porque también siento que si no me empujo a hacer cosas así jamás voy a aprender; así que es como una forma de auto motivarme y ser autodidacta que me sale muy bien.

FAVORITE FRAME/CUADRO FAVORITO
Finally I leave you my favorite frame, the cockroach to see how they hit me on the head with a shoe for no reason.
I hope you enjoyed this and were entertained, I laughed and tried hard to do it, so I hope you have had a good time reading and watching.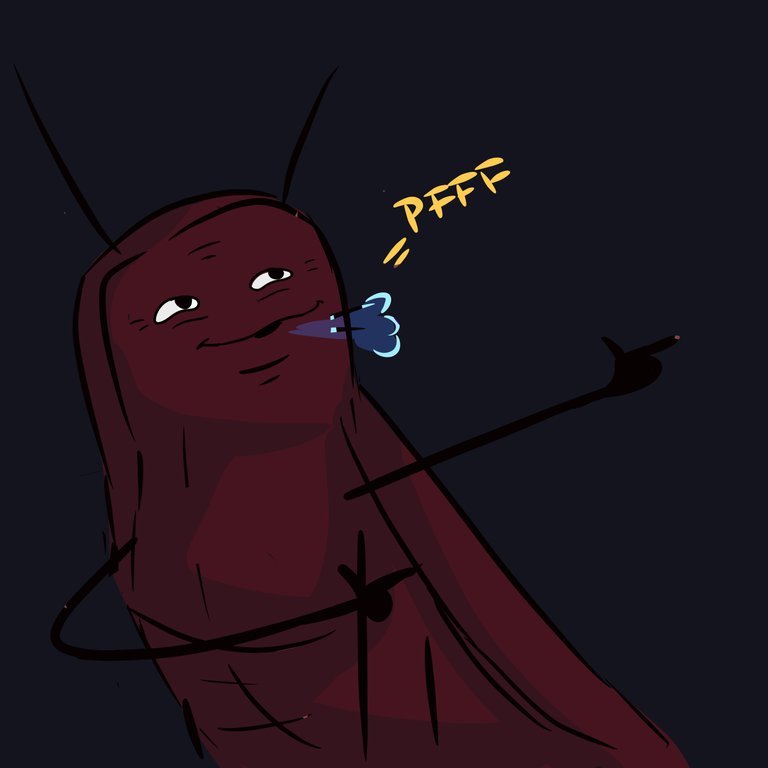 Por último les dejo mi frame favorito, la cucaracha al ver cómo me pegaban en la cabeza con un zapato sin razón alguna.
Ojalá hayan disfrutado esto y se hayan entretenido, yo me reí y me esforcé haciéndolo, así que espero que ustedes hayan pasado un buen rato leyendo y viendo.

✨✨If you want me to make you a draw, just let me know. I am open for comission without restriction.✨✨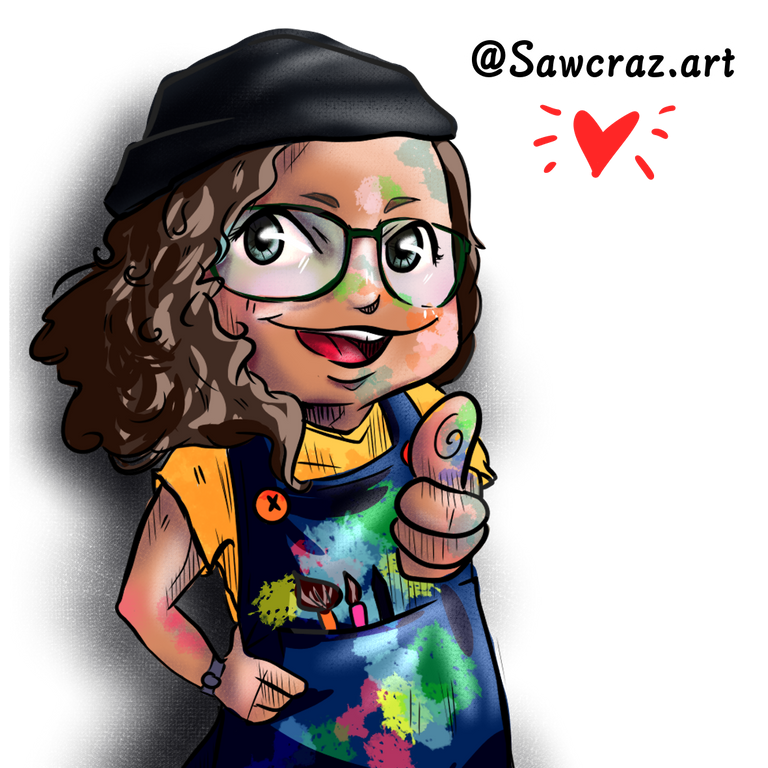 I hope you like it. A hug for everyone and good vibes 💖
Espero les guste. Un abrazo para todos y buena vibra 💖
🍀🍇🍀🍀🍇🍀🍀🍇🍀
Consider to follow our trail on steemauto We thanks all the support.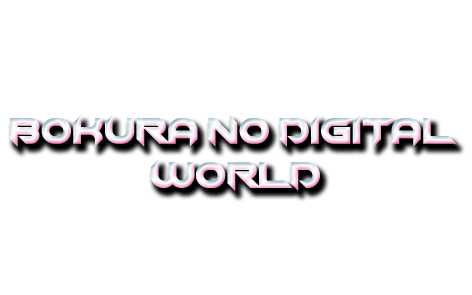 Also, I'm a steemmonsters player, with the same User. If you wanna challenge me, trade or send any spare card.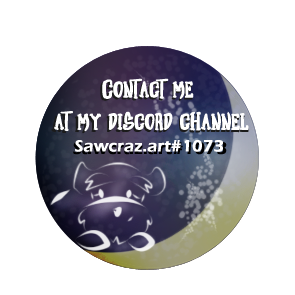 🍀🍇🍀
To all of you artists out here at Steemit! Hello~ If you ever are lost and lonesome, please join Steem Artists at our discord chat

We network with fellow artists here on Steemit and we help each other succeed :)
Come and say hi~ ^ __ ^ BNDW community discord channel