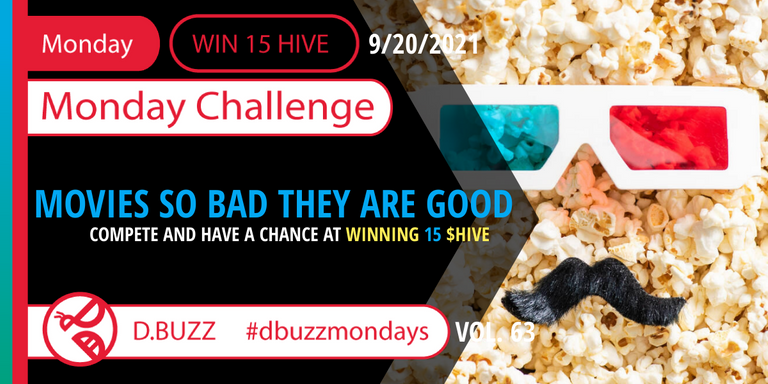 ---
Monday Challenges from D.Buzz
>> Round 63 << | >> Win 15 HIVE <<
---
Lights, Camera, Action!
September 20, 1946 was the day of the first ever, and very prestigious "Cannes Film Festival". This film Festival, also known as the International Film Festival , (Festival international du film), is an invitation-only event, wherein some of the greatest films, documentaries, and stories from the previous year get honored. Those who are invited know that they are in an elite class, that they have achieved cinematic mastery in visual storytelling, that even if they don't win, they know that they have already won. It is a crowning achievement for any filmmaking company.
Today, we are not here to discuss those gems, the cinematic royalty we will let sit in their ivory castle. Today, we are here to grab an old Betamax recorder, slap some cardboard boxes up on the wall, hire a hobo to be Tony Stark, and talk about the cardboard, low budget, sweded genre of movies, that would make the founders of the Cannes Film Festival cringe, that is this week's Monday challenge.
The world has many movies, many stories. Not all of them have the high polished, high budget of a blockbuster hit, but still have a remarkable story, a funny tale, and interesting take on the world, or at least you found them intriguing in a peculiar way.
And that brings us to today's challenge.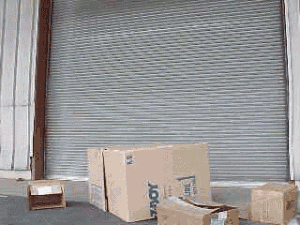 Transformers never looked so good!
---
Today's challenge : What is the worst movie you ever watched that was great?
Perhaps it was a B-movie, perhaps an indie cult classic, or a movie that just didn't get the recognition it deserved. In a buzz, let us know the worst movie you ever watched that turned out to be pretty cool.
On a Buzz on D.Buzz, tell us your answer. If you can, include an image of that movie as well.
---
This week's challenge
At some point in the next 6 days...
Make a Buzz on D.Buzz about the worst movie you ever watched, but why it was so good.
Do your best to include an image of that movie.
Hashtag that post with #SoBadButSoGood.
Post a link to your buzz in the comments below.
Use the Buzz to Twitter for an extra high-five from us! ;)
---
Thank You
---
Rules:
After seven days (Next Monday, at some point), we will select a winner from all valid entries.
We will then make an announcement post on the following Monday and tag you.
The 15 HIVE prize will be sent to the winner soon after the winner is announced.
No, follow, or upvote required to join.
---
What is the prize?
The prize is 15 HIVE tokens sent to you.
---
Last Week's Winner!
By random draw, the winner of last week's challenge is...
---
Who posted this Buzz:
https://d.buzz/#/@katikat/c/9owhdzvrun440hp7gw60y6
Lol, Animal Crossing is a super friendly game!
Congratulations on winning!!
You will receive the HIVE from our rewards account shortly. :)
---
Questions? Concerns? Comments?
Just comment below.
---
---
A censorship-resistant short-form micro-blogging platform that empowers you to share your thoughts in 280 characters or fewer.
Censorship-resistant and built for the community with love.
---
We strive to have a fun and neutral stance on topics. If you have any concerns with the content, please contact @jacuzzi, who writes and generates the content for our articles, or the @dbuzz team for clarification.
---
D.Buzz online at:
Join us on Discord at : https://discord.gg/BKg5Ptg9ss