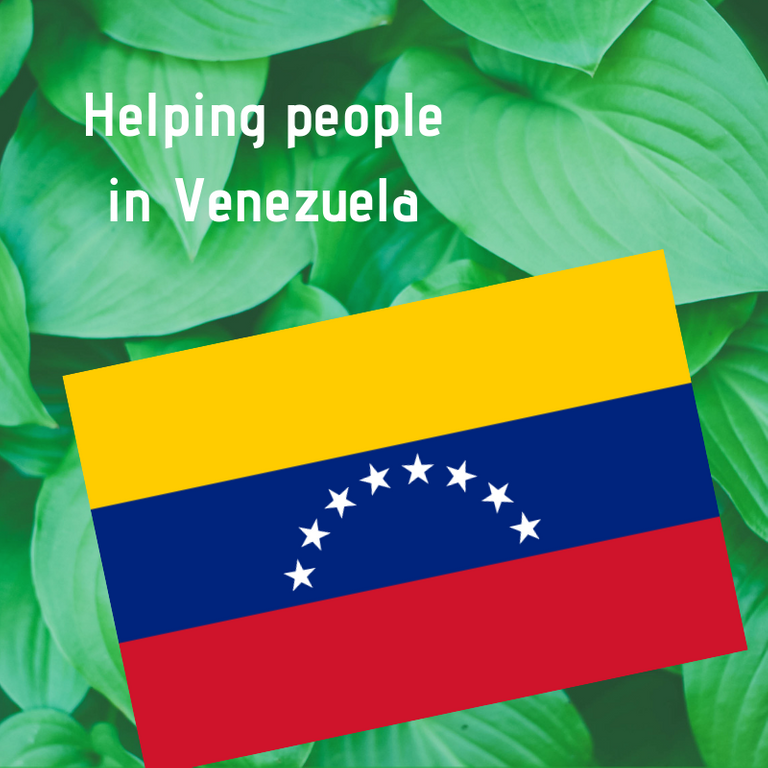 There isn't a day when we don't hear disturbing news coming from Venezuela. A couple of days ago the President took his second turn against the will of a big part of the country and of many governments abroad.
Some military then started a rebellion that was quickly crushed. Now people go to the streets to demonstrate. The parlament proclaims another president, which is supported by foreign governments, among them the USA. What will become of Venezuela is difficult to predict. One thing is sure however. People are still struggeling with lack of food and the inflation that eats away everything.
How we try to help
I wanted to contribute to improve the life of a couple of Venezuelian people and therefore I created this account @help.venezuela. The only purpose of this account is to upvote the posts of a selected number of Venezuelian Steemit users. I started this account on christmas (24.12.2018). So far it could give the following amount of upvotes to these venezuelian users:
source: https://steemfriends.org
This is a total of 244 upvotes at 100%, worth about 0.02$ each. So in one month we could give around 5$ to these people which of course is not much. But if you consider that the average salary in Venezuela is now around 6$ per month, this takes a totally different dimension.
A help that wants to be sustainable
The great thing is that with this concept we can continue to help these people in a sustainable way. The account takes worth thanks to curation earnings and also through the sales of unused votes over smartsteem. In addition to that, we also collect money through referral comissions form bitcoin faucets (check out the article about it). This allowed us to collect 2 Steem this month. We started with 750 SP and the account has now 781 SP.
Thanks a lot for the generous delegations
Thanks to the generous delegations of @crypto.piotr (40 SP) and @devann (10 SP). The account has now 831 SP to upvote the posts of our friends form Venezuela. Additional delegations are clearly welcome. The more Steem Power this account has, the more the upvotes will be consequent and the quicker the Steem Power will grow. At the moment it is still not possible to help more people but in the future it is my hope that we can increase the number of beneficiaires.
***

Support this project to help people from Venezuela to fight a catastrophic economical situation: