Good day hive commuinity
It'll be a pleasure to know how everyone is doing? even in times like this.
I didn't intend to get to this, but as it seems right now a hand isn't enough any longer, and that why i'm out here calling for aid and support of all kind, we've been hoping on God for a miracle.
For a very long time my mom was first diagnosed with High blood pressure, high sugar level, and sort of, we spent money on different tests and prescriptions from people and hospitals.
Honestly things have really got out of our hands
on the 23rd of this month which was some few days ago, we went to a very popular health care center know as (RUZU HOLISTIC HEALTH CARE LIMITED)
they carried out a new test for the sum of (27$)10,000naira, we got to know she was now prediabetic with the current blood sugar level also with an Ulcer, however the health care center gave they're medical prescriptions for some of their products, which a lot of people we know have positive testimonials about them
With all this diagnoses it led to some Tremor they said, where she complains about some parts of her body shaking, some times she feels almost oblivious.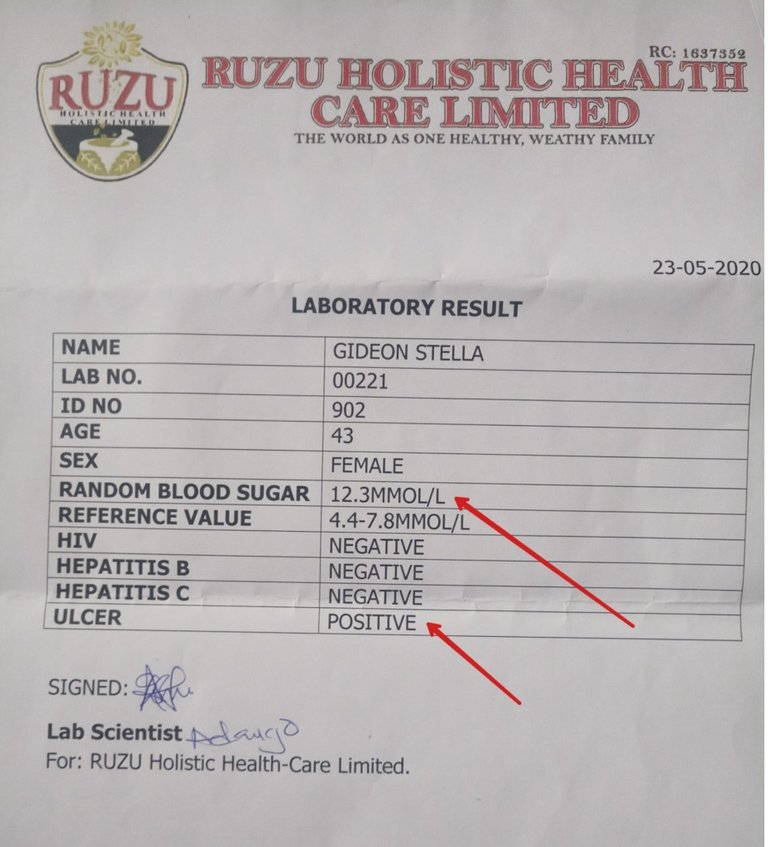 Test results
I believe with proper lifestyle changes, weight loss and medication, it's possible to bring a blood sugar level back to normal.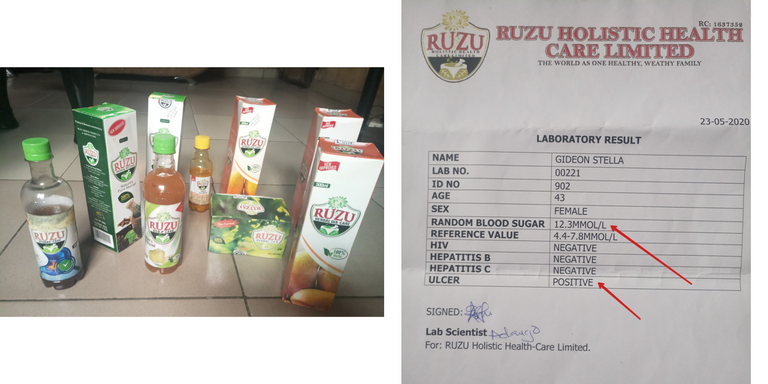 Herbal products(drugs) + Test results
We're looking forward to raising a some of 600$(207,500naira)[2500 hive] for both buying of the medicine which costs 158,000naira in total, while we use the remaining
49,500naira to change her diet (Mediterranean diet)
I really need your help
You can make a direct donation to my steem/hive wallet
OR
3111334848
First Bank Acct
Omokhagbor Jesse Gideon
Thank you for your anticipation and support!