Today we delivered the donation of fridge magnets to The Salvation Army Store.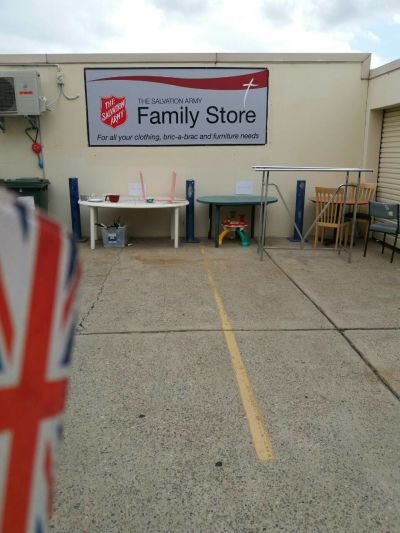 I got the children all involved and explained to them that dad ran a fundraising effort on his Steemit blog and that everyone who blogs there helped out with giving as much as they could so that we can GIVE these to The Salvation Army.
The children asked many questions, I answered them all so that they understand that many people here in Australia like helping other people and that if we all help just a little it adds up to a alot.
@jackmiller my husband said to me that I need to say THANK YOU TO EVERYONE HERE ON STEEMIT for helping out.
Here are the photos I took, I tried to make a story in photos:
First we got everything ready, I had to unpack one of the boxes into 2 bags so that my 5 year old son can carry one package too. So I put some into a big black bag for him to carry.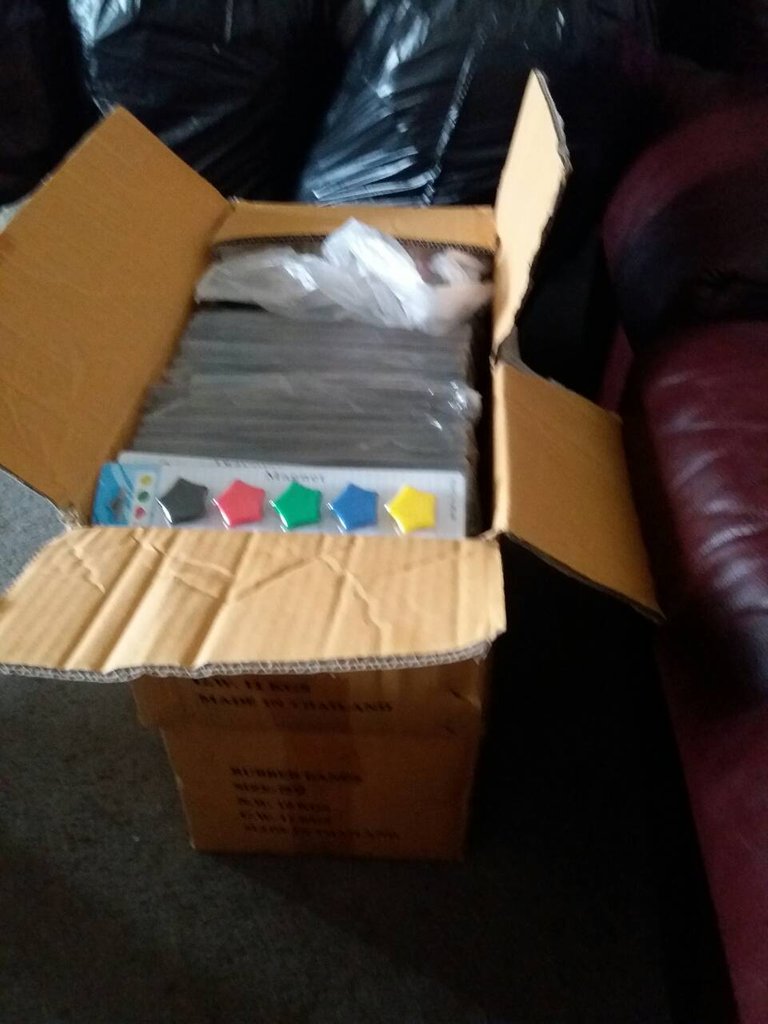 Then in the morning we loaded up the car with the boxes of fridge magnets and get ready for the trip.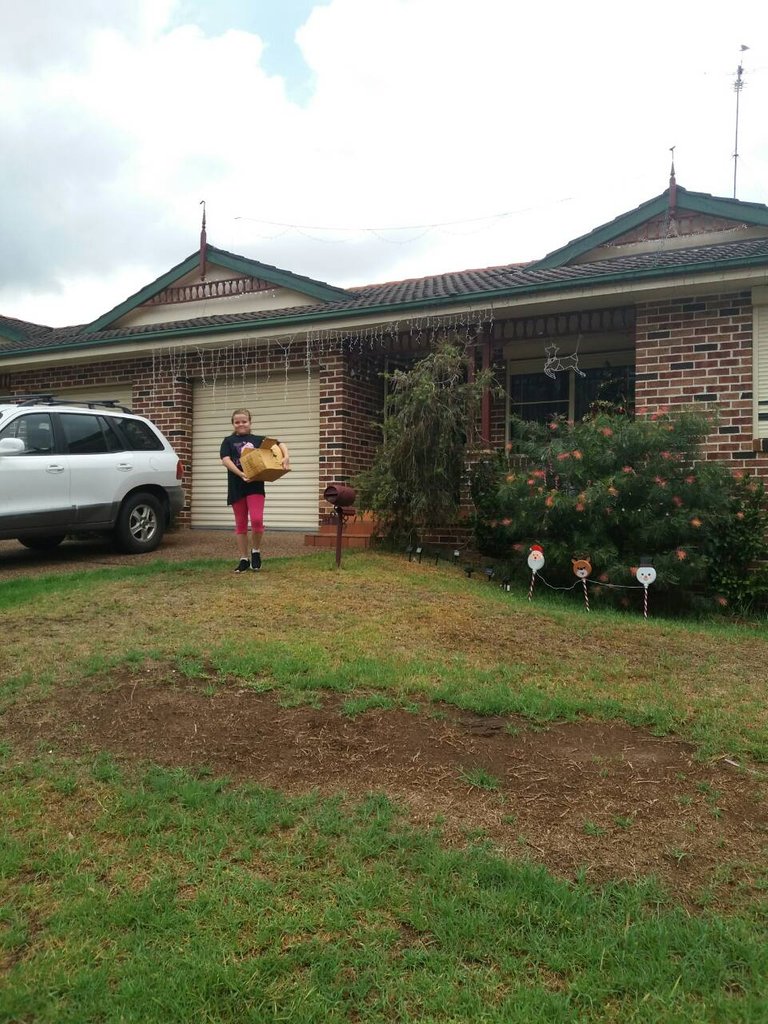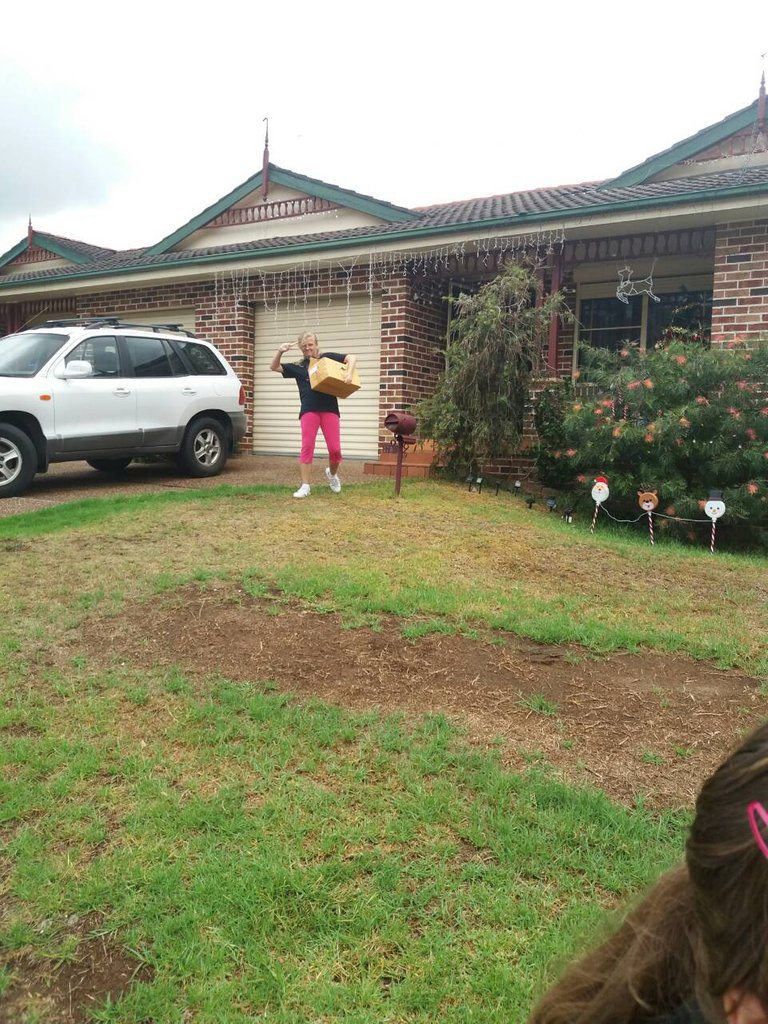 When we found a parking space we each took a box and junior took his bag and we made our way to the Salvation Army Store,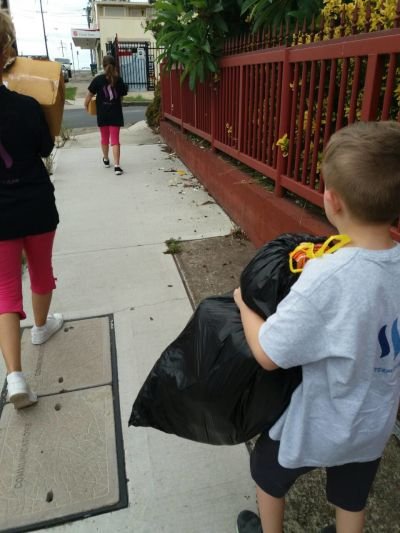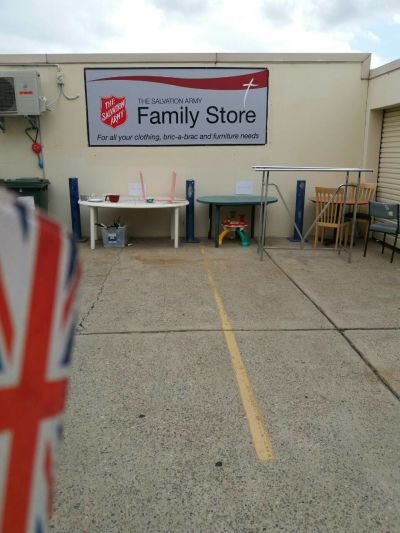 When we got there we were greeted by a very friendly Mrs "J" who helped the children with the boxes and my junior all of a sudden became very shy.
We spoke with Mrs "J" and showed her our MSP T-Shirts, explained how Steemit is a social network of bloggers and how we have Crypto Currencies that can be turned into dollars and that the entire blogging community helped with the collection of funds to make this donation.
She was very interested and asked for the web address.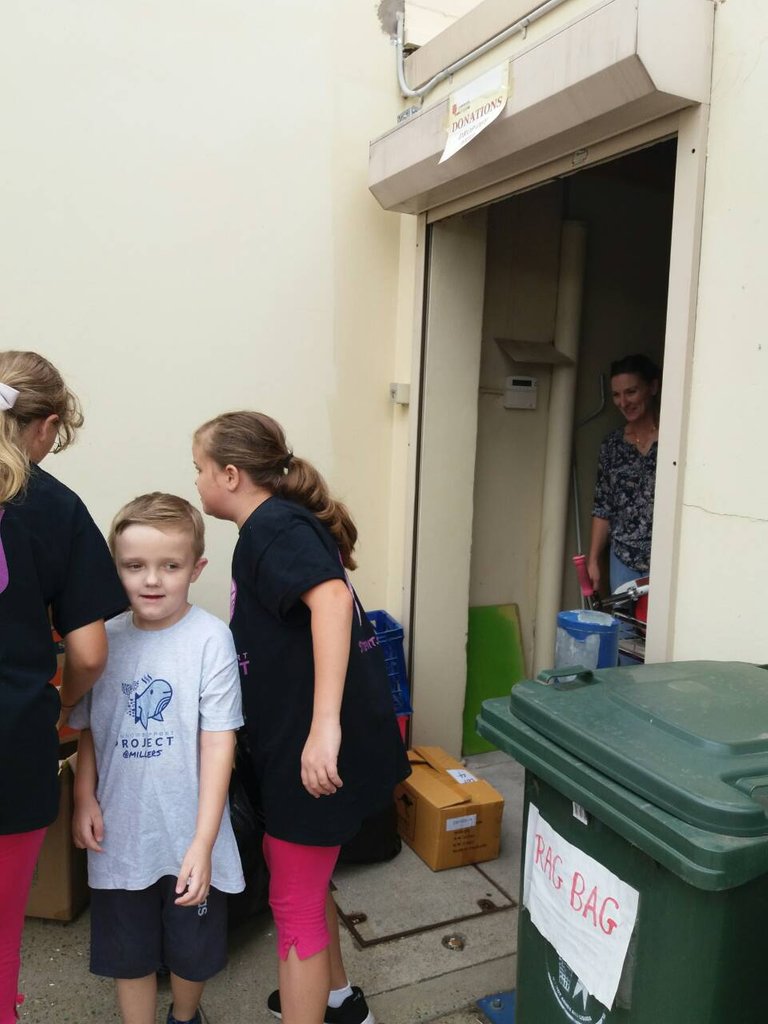 We took one group photo in front of the store afterwards and it was a very good feeling to give something to a charity that helps people in need.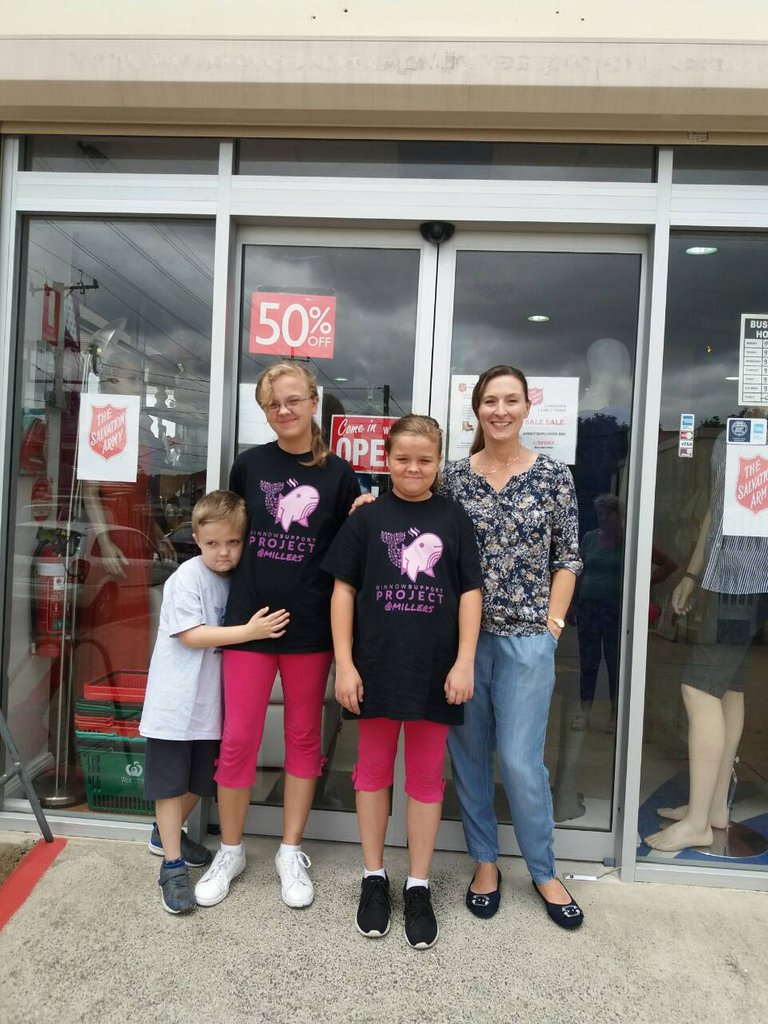 It was a very good day because my children learned something good and they again saw how in Australia people try to help people, that giving, sharing and caring are good things in life.
It was also very good because they learned that people can even on the internet make a real life difference and that it isn't all about facing and just communicating, that the internet can be useful in many ways.
My husband and I are grateful that we had this opportunity, that all the people who helped with their upvotes and resteems made it possible to get this donation to a worthy cause.
The Salvation Army in Australia is well known and is respected for all their work and efforts, they are really a super organization that helps many people all over Australia and the world.
We all made it happen, Steemit is more than just blogging it is people and people can always find ways to help people.
THANK YOU EVERYONE,
THANK YOU STEEMIT
THIS DAY IS A BEAUTIFUL DAY FOR ALL OF US.
Thank you for reading.