Chary token project has potential of impacting many lives of needy people allover the world. It's built on the Hive blockchain. The charity industry is a trillion dollar industry. We need to see many charity organisations joining Hive, blog about what they do and receive support through the Hive token project.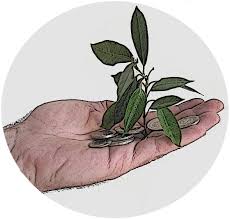 Image
Through chary token project. The charity workers are paid for doing good to someone or to a group of needy people some where. Are you a charity worker? Get involved in some charitable activities, take photos and blog about it, you will definitely receive some good chary token upvotes from @achimmertens who has a big stake of chary tokens. The earned chary tokens can then be traded on Hive engine for Hive tokens.
Donors / charity supporters will always place some buy orders which you can sell at your own desired price according to the current buying orders set. However, you should note that the lower the price you set at which you are willing to sell your chary, the higher the chances of your chary tokens being bought.
You can also communicate to the donors the amount of resources that are urgently needed and they will surely buy a few chary tokens from you at a higher price inorder to avail you that certain amount of money you need to execute a certain charity initiative.
The world is hurting, there are lots of inequalities. There are good people out there who are seeking to make a positive impact to the world and that is Through contributing to various charity initiatives such as environmental conversation initiatives such as planting of trees, contribution to hospital bills and also buying of medicine for the sick individuals that cannot afford it, contributions of school fees for the education of some needy children, donating of basic necessities to orphanages and abandoned children.
Relief aid to the disaster stricken areas in the world for example the forest fires in Australia that led to huge losses of people's properties.
Together we can make a positive impact on the hurting world through getting involved in charitable work.
heal the world and make it a better place for you and for me by Micheal Jackson.