Lease your EOS
by @controllinghand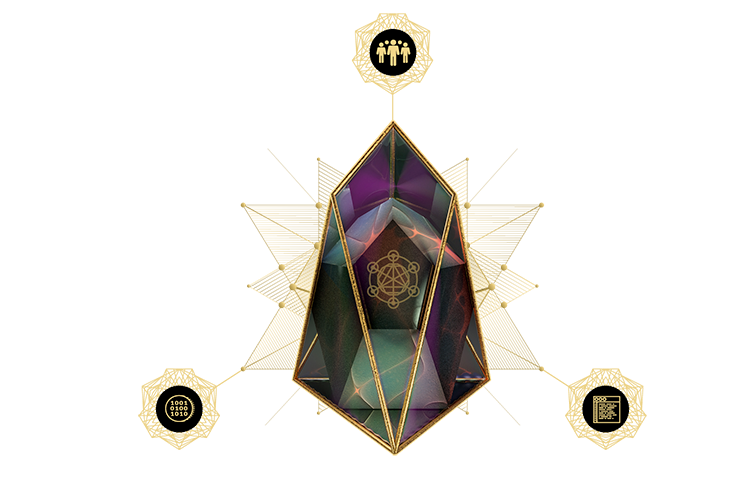 Well the time has finally arrived.
Earn interest on your unused EOS.
Visit https://eos.chintai.io/
I will walk you through the steps
Step 1
Login to the site with your scatter login


Step 2
Select how long you want to lease your EOS. In this case I selected 7 days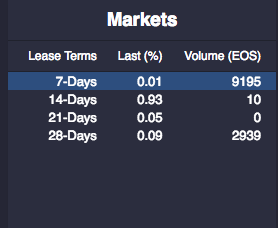 Step 3
Look at the order book to figure out at what rate you want to lease your token. As you can see right now the going rate is 0.01% but this should change over time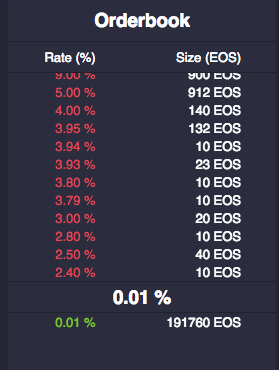 Step 4
Place your order. In this case I placed an order for leasing 100 EOS at 0.01%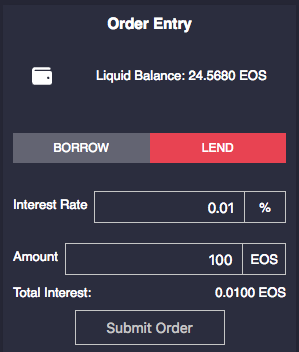 Step 5
Validate your contract. In this case I will receive 0.01 EOS.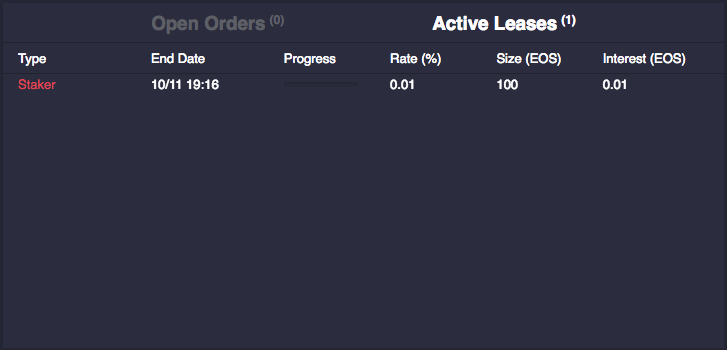 Shout out to


Chintai is made available to the EOS network for free thanks to community sponsors
Special Shout out to David who educated me on this awesome platform. Member of EOS42 https://www.eos42.io/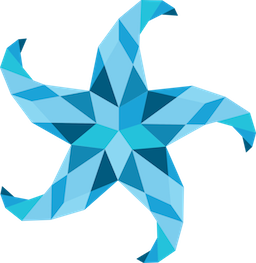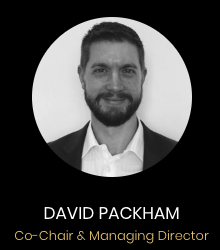 Help Spread the word.
If you like this tool please rate it on the eosratings.com site to spread the word
https://eosratings.com/rate/?tool=chain_contracts&bpname=eos42freedom&userid=1