For everyone who is still interested in the ICO of ChronoLogic (https://chronologic.network) or just has a TimeMint.
I think a very good and short explanation of the whole Project was made by NextLevel (https://bitcointalk.org/index.php?topic=2105324.msg21137309)
Since the calculations could be a bit rough, I made this (http://bit.ly/2xEkCD7) calculator in order to provide full transparency and to figure out the influence of additional DAY Token after the ICO based on the actual Day. Also to provide an overview for the next ChronoEras and Years.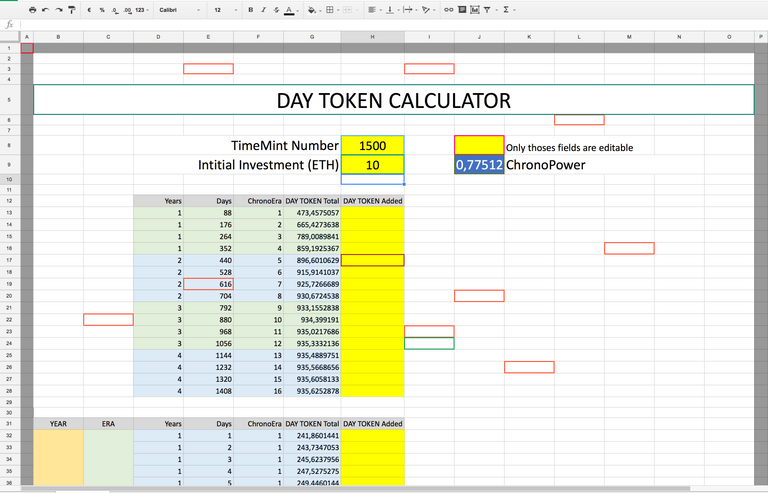 I hope it is helpful for you. If you have any questions just comment below.
(The calculation is based on the function NextLevel provided in his post)
Update 08/30/2017:
To get a first hint on your possible TimeMint Number, you can check here:
http://chronologic.dipherence.com/chronopower.php
However, it does not imply to the pre-contributors as it's not public in the ether blockchain.
If you're 1000+, you might add 333
if you're less, you might multiply by 1.3 because the 333 will be assigned randomly.
Full credits to @2moon
Enjoy :)