Coinbase users who joined the #DeleteCoinbase Twitter campaign faced some difficulties when deleting their accounts from the exchange. The problem is that to close an account, its balance must be zero.
Since many users often have small balances of cryptocurrency assets (dust) on their accounts, when they try to delete an account, they see a message about the impossibility of performing the operation due to the presence of a positive balance.
At the same time, the remaining amount, as a rule, does not meet the minimum requirements for withdrawal from the exchange to an external wallet. The section dedicated to the deletion of accounts on the Coinbase website indicates that in this case the balance can be transferred to any other user.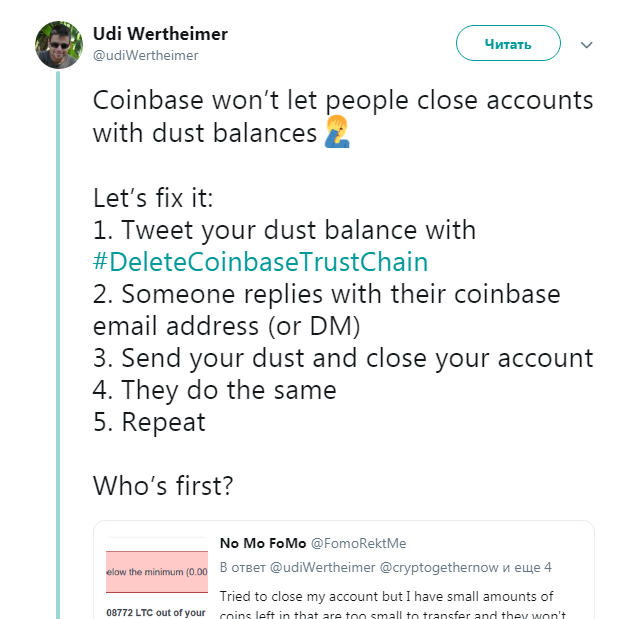 The crypto enthusist Udi Wertheimer, who has drawn attention to this opportunity, launched a new campaign on Twitter under the hashtag #DeleteCoinbaseTrustChain:
PS.Coinbase acquired an Italian startup Neutrino, which develops solutions for the de-anonymization of cryptocurrency transactions, and this has incurred the wrath of users:)