I just figured out that I can add more than one picture per post! Yeehawwww! uhm...let's test this out here....what do I have. Oh! I have a folder fulla progress shots of a Cover of the Tick that I did for the comic book reboot. (did the whole issue actually but i don't know where any of the rest is right now). I'll probably post progress shots and inking videos once I figure out how.
First you start with a thumbnail sketch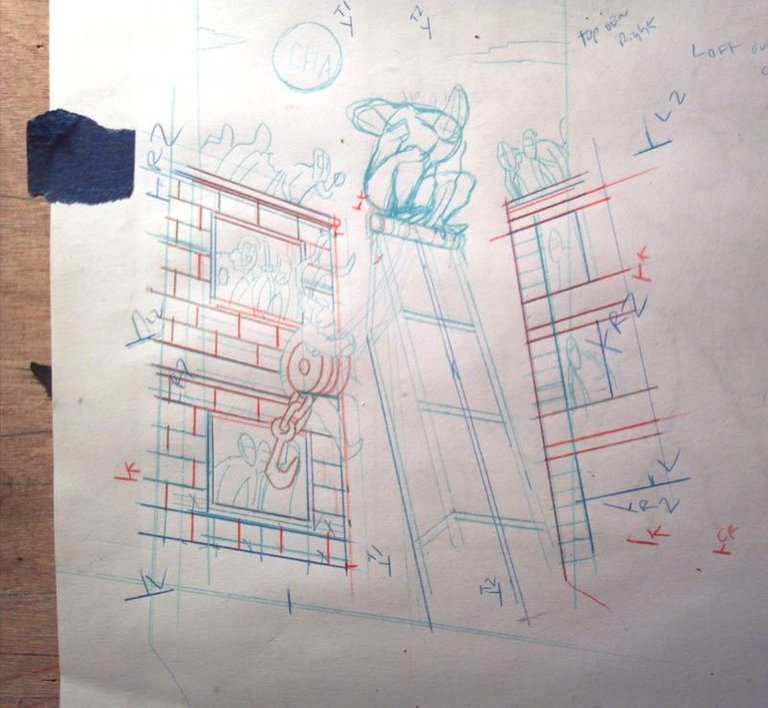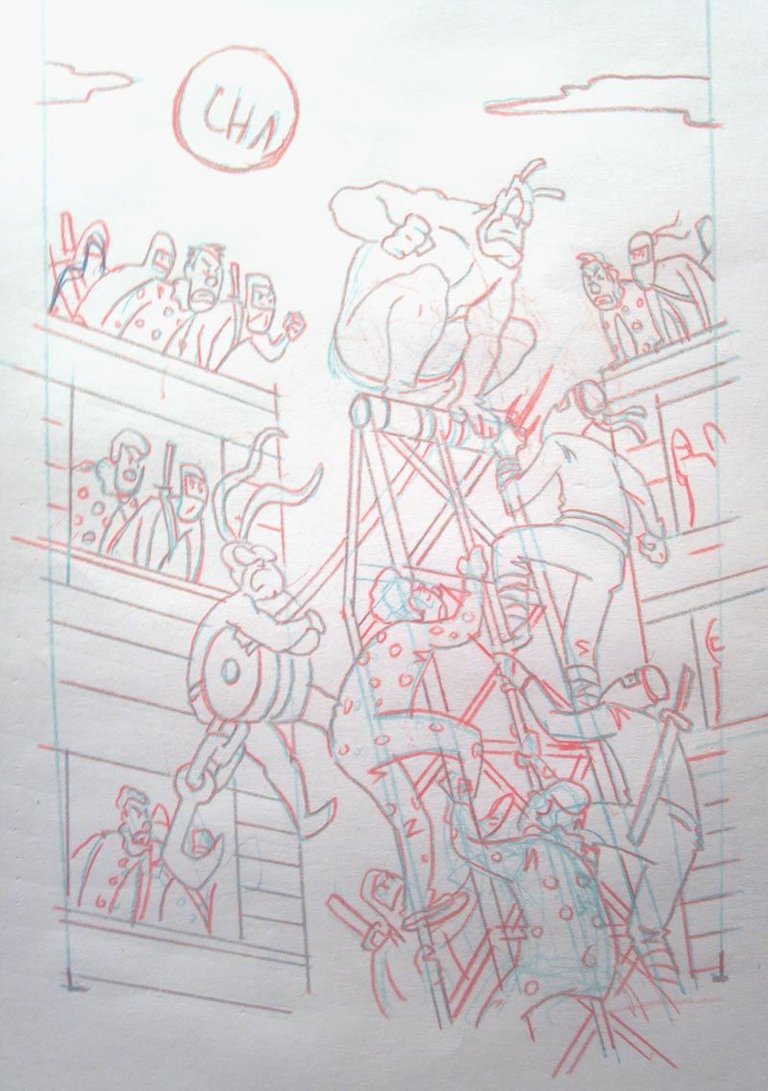 at this point maybe you're thinking ( how do you figure out all the perspective and vanishing points?)
ah, that's easy!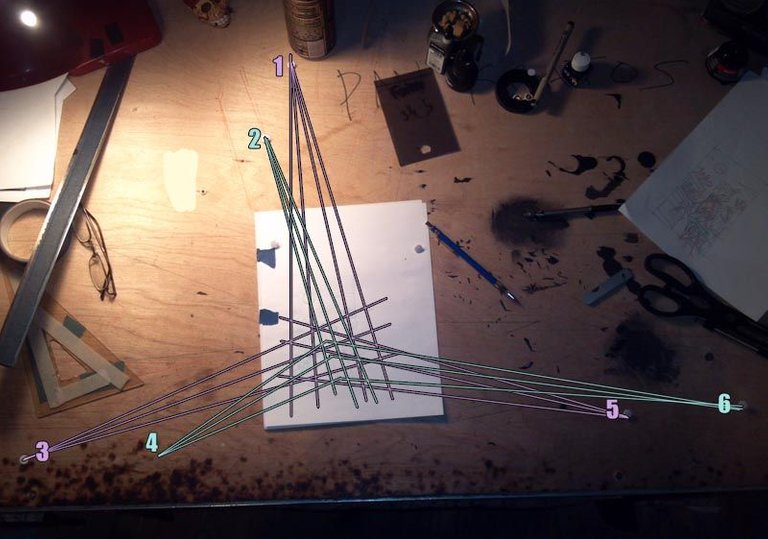 Then I usually blow it up and light table it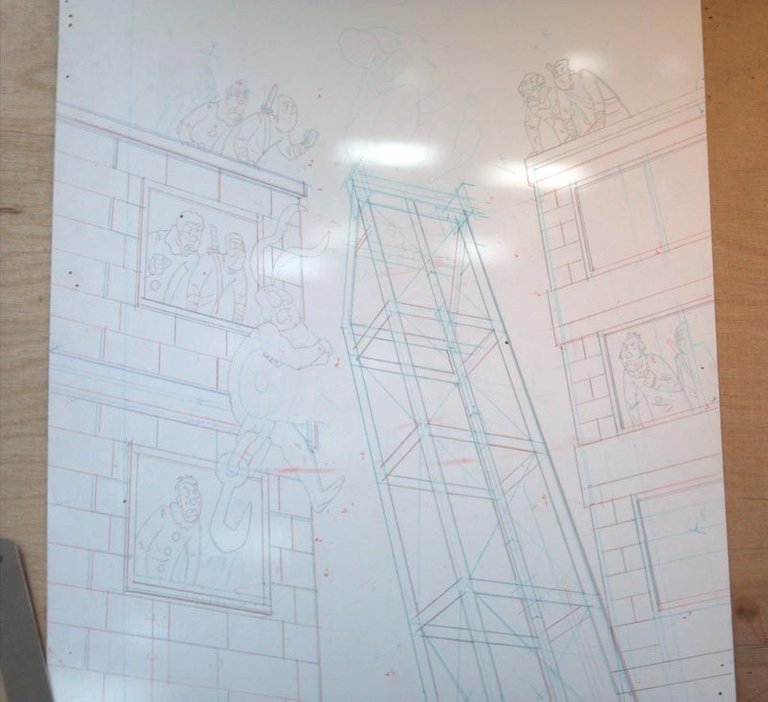 Then ya just ink the bastard! I use a brush for everything...because I hate myself.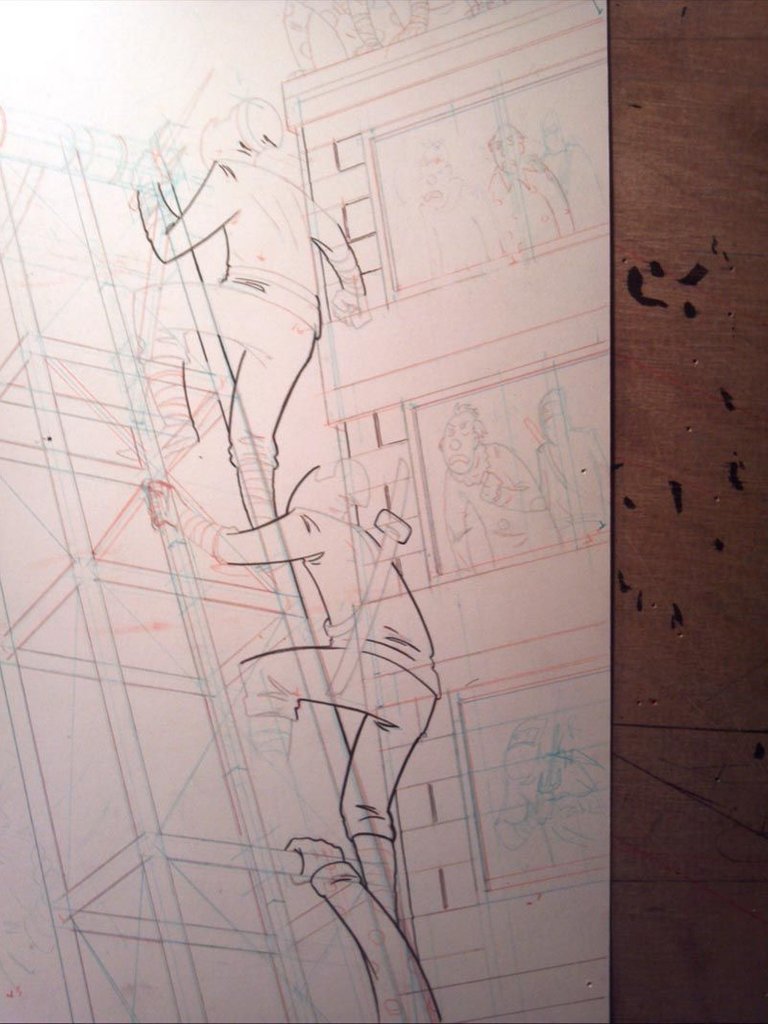 Normally I start inking by doing the short curved lines, I'm most comfortable with those so it's a good way to get into gear and see how fussy the brush is today.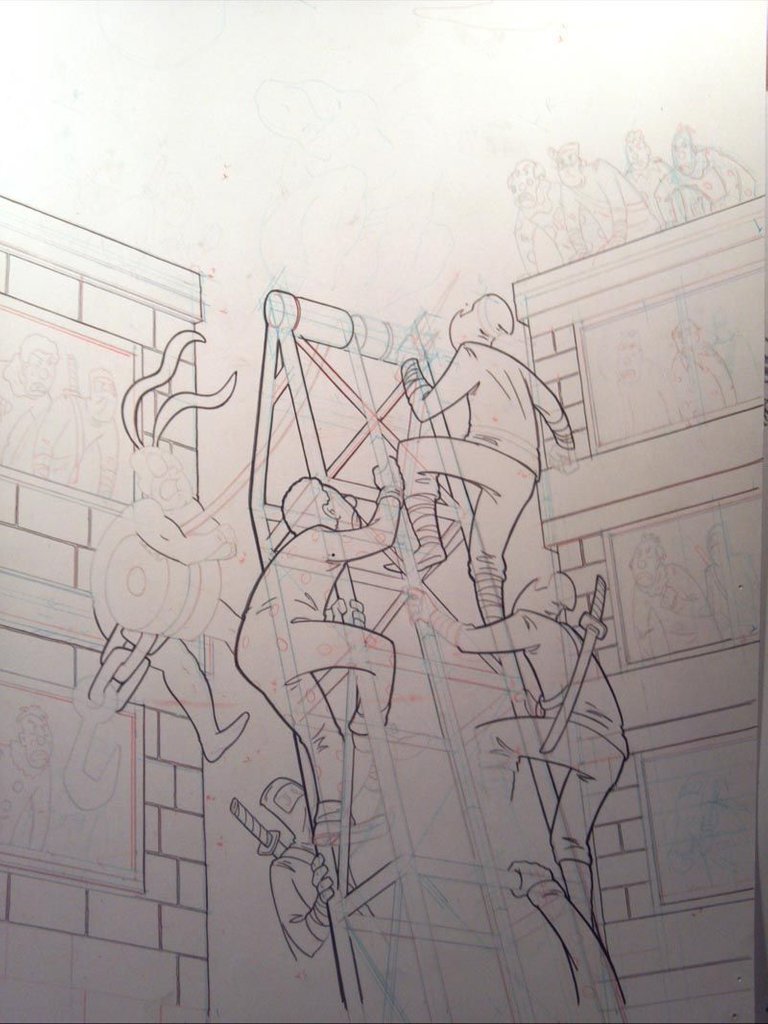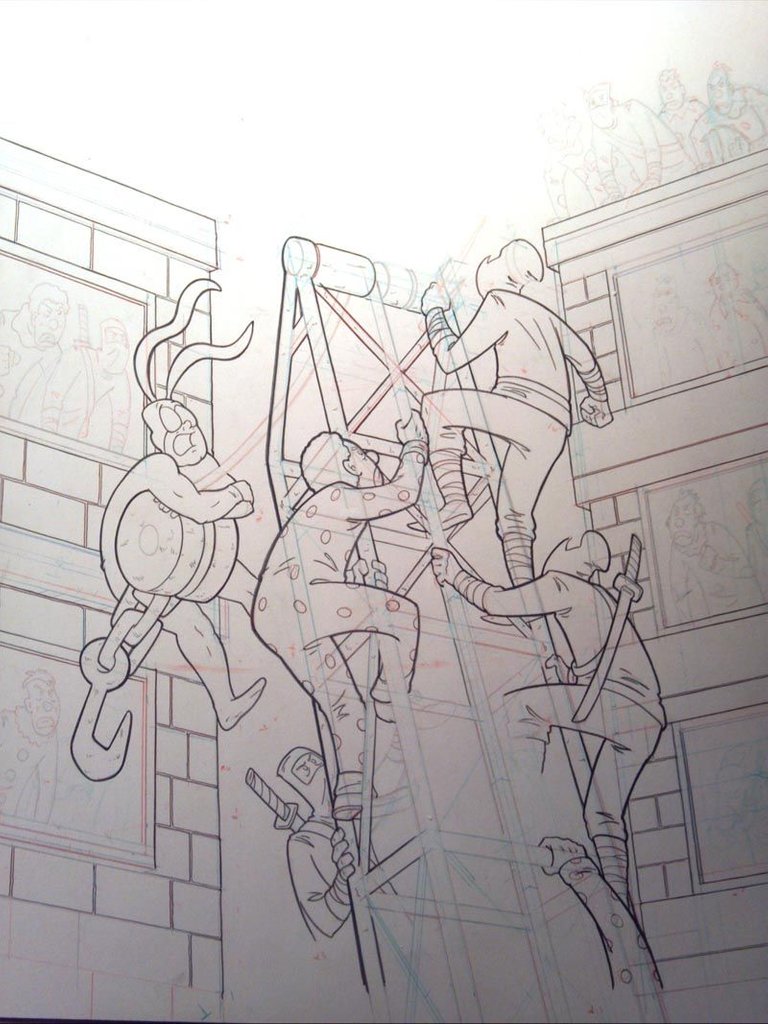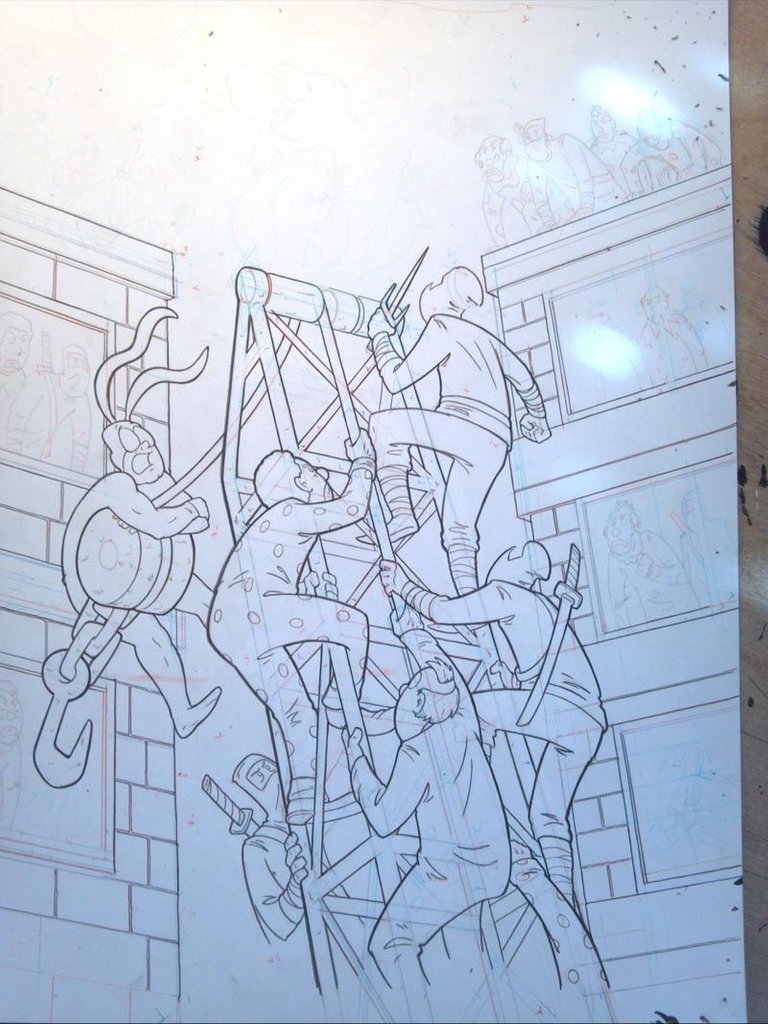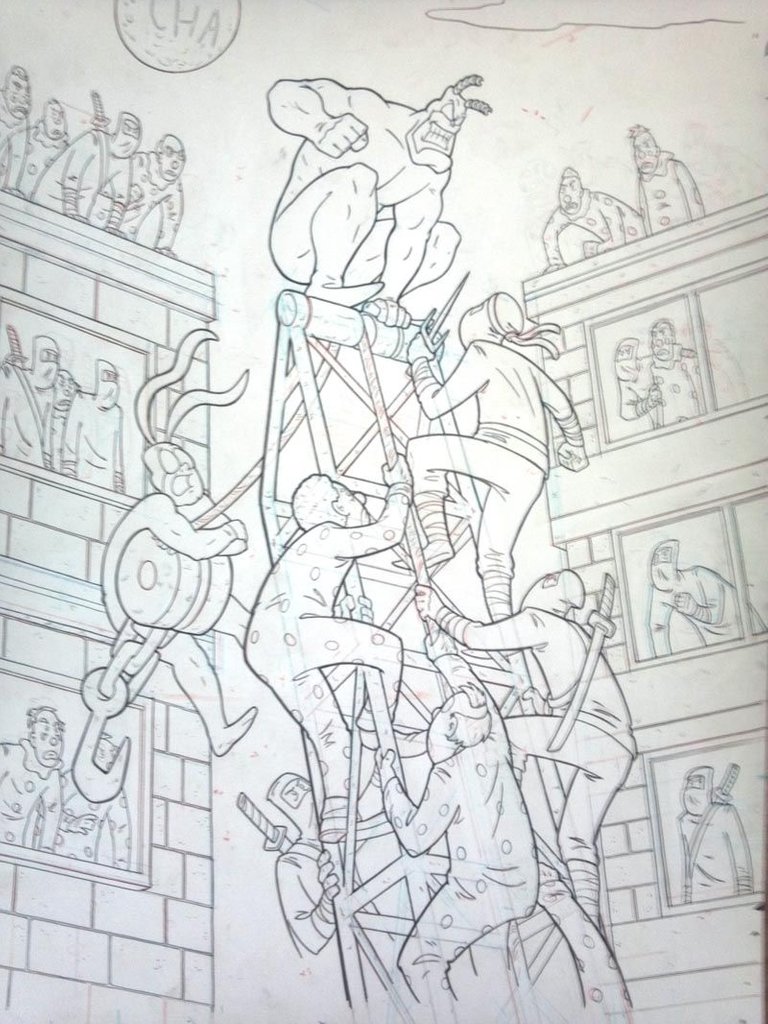 and that's that. Then I scan it...realize I didn't remember to erase the darker pencil lines, erase the darker pencil lines, scan it again and give it to someone who knows how to use computers to color. and then off it goes to the publisher to mare up with logos!