What's up, horror fans! After a long day and a lot of stress, I'm happy to sit down. This day saw it all. Early, @guthrie and I were up and running shortly after @vermillionfox headed to work. We went to the comic book store, the pet store for snake and tarantula food, the gym to renew my membership [...yeah, I'm about two weeks ahead of schedule for New Year's resolutions]. Our last stop was at Paper Source to pick up recycled paper [...the fancy kind] for our @coppercoins Krampus cards. I got beat in MTG by @tarotbyfergus. Once at @caffetto, @ghostfish met me and we had to get serious about finishing these damn holiday cards.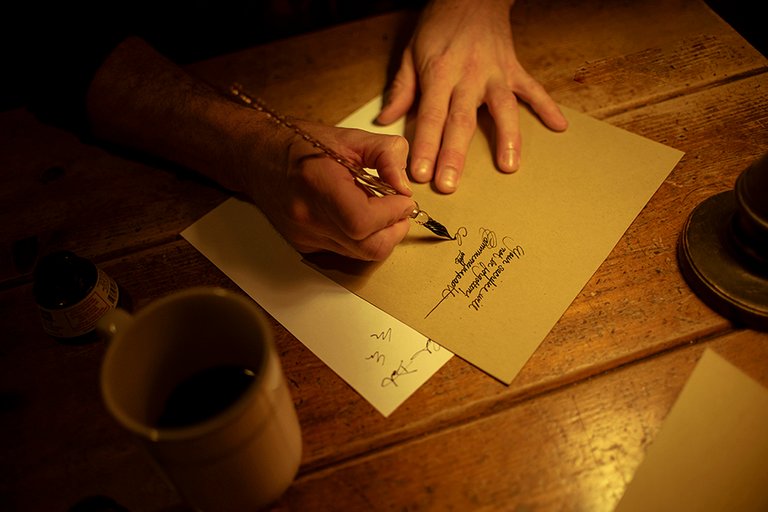 After a few monumental pledges over the last few days, we're within striking range of @coppercoins being fully funded! I'm 100% confident will hit our goal, and tonight, @ghostfish and I met up to take care of things It was equally important to both of us that we got them in the mail before Christmas. All pledges of $25 or more on our IndieGoGo campaign will be receiving the Krampus card, signed by both of us. Domestic addresses, next week most likely; Internationally, shortly after New Years. These perks were for supporters, even if we didn't hit our goal. A thank you for everyone that had faith in us. 
Charles and I had to overcome some obstacles to get these in the mail before Christmas. Major print issues that left half the pages unusable, and the paper and envelopes are from an upscale stationary store in uptown Minneapolis. It meant having to run back there and buy another 20 sheets, then run back to our printer. Little details, but it was important to us that the card stock matched the envelopes. Oh! Speaking of "little details", personalizing and signing 30 of these cards with a dip pen takes longer than you'd think!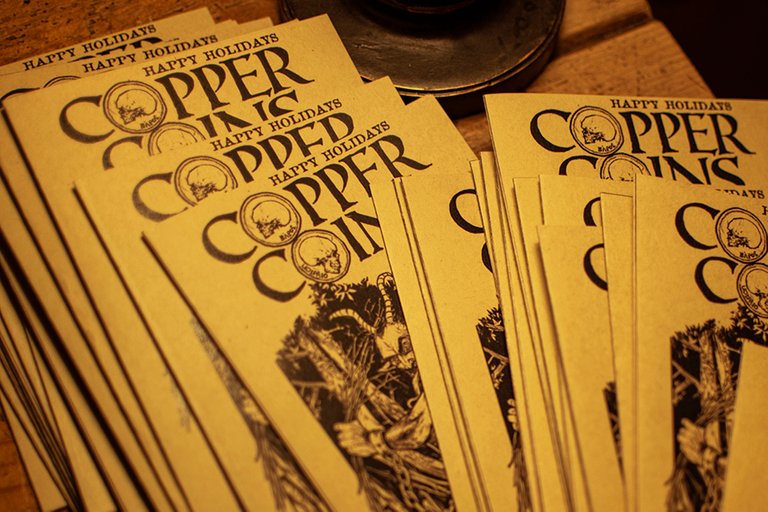 So keep an eye out for these beauties in the mail next week. They're in the mail. For the next few days, Charles and I are going to try and enjoy our holiday, whilst keeping the throttle on social media to get the word out about @coppercoins. Our campaign ends on December 26th. It's all or nothing, so if we don't reach our goal, we don't get anything! Please spread the word with friends and followers on social media. I'm confident will make it, but we can definitely use the help and additional support. Happy Horrordays!