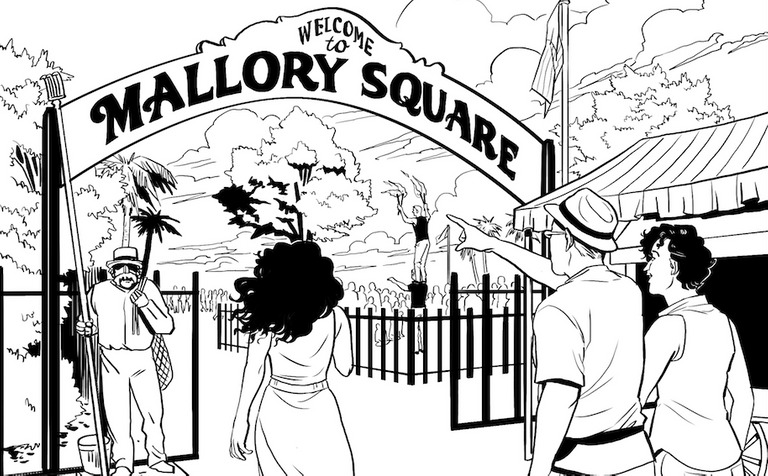 I am rising from the ashes of my shame from last post's failure to document my art process. But today! Today is a new day (she says 8 minutes to midnight).
This next spread I am about to share is the last one I have for the intro of my comic. It also leads into the where's waldo style map I did a while ago.
Roughs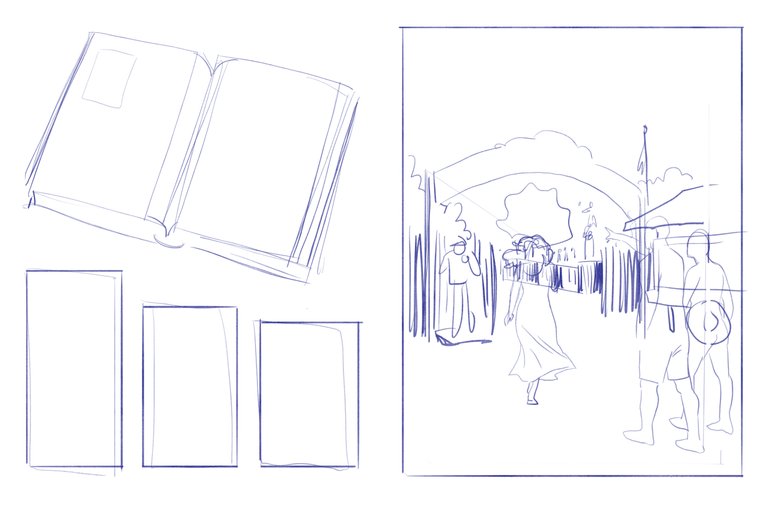 This is what I started out with. As you can tell by the many empty spots and panels, I had a lot up in the air about this page.
I needed pictures from my family's actual photo album to put in the drawn one. The three panels at the bottom were reserved for one of the Key West locals I interviewed, to give a hint of the interesting stories to come in future pages. I had to figure out how to deliver the story I had in mind in three panels. That was a bit of a challenge.
Pencils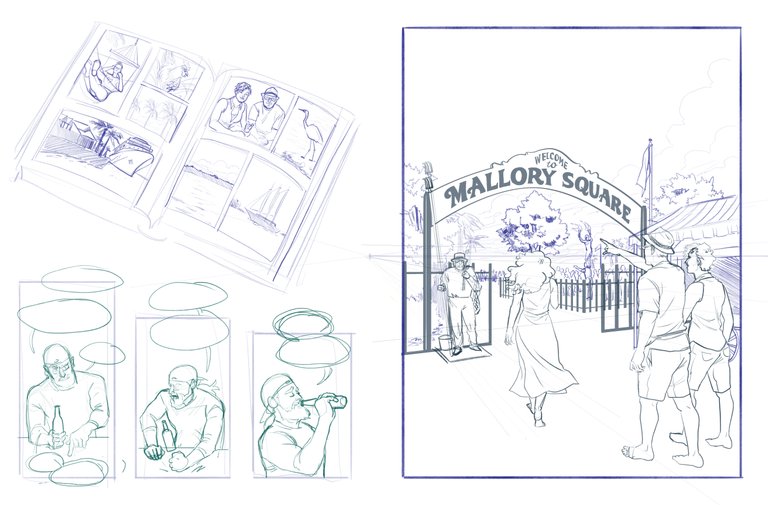 Okay, things start to come together in the pencils. If you take a trip with me to the right page, bottom right corner, you'll notice none of the characters have shoes! Do I have a secret vendetta against footwear? No, I'm just a lazy, lazy girl and some things I can't be bothered to draw more than once.
Inks/Final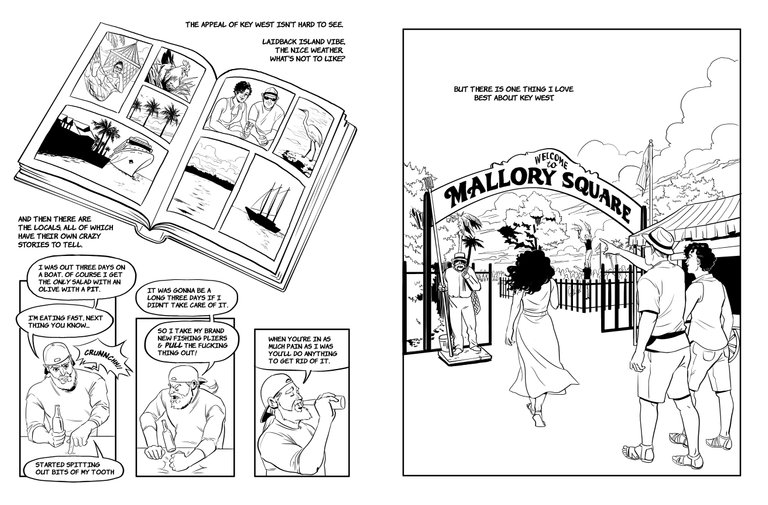 If you look way back to my thumbnails , I think this spread changed the most. Whereas the other pages, I had a very clear idea of what I wanted them to look like this page kind of tripped me up for a bit. But I think now that it's done, it may be one of my favorites. Interesting how that happens.
---
Drawn To Key West is a comic about the story of Key West told by the people of Key West, focusing mostly on the lives of the Mallory Square street performers.
If you'd like to get up to speed you can check out my previous posts:
Interview With A Street Performer
Map of Mallory Square
Map of Mallory Square Finished
People of Key West
People of Key West Finished
The Drive to Key West
Project Update
Dad Logic

---
If you'd like to keep up with more of my work you can check me out at the following:
Instagram: @la.fumettista
Tumblr: http://la-fumettista.tumblr.com/tagged/art
Twitter: @TheresaChiechi
Website: https://www.theresachiechi.com/