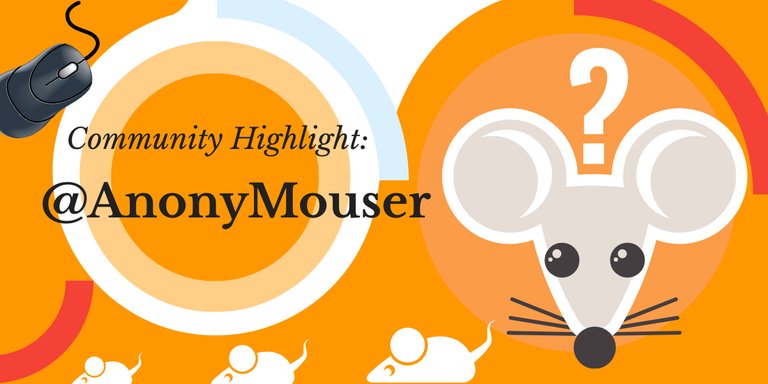 D.Buzz is more than just a Dapp; it's a community. It is a community of people with a passion for Crypto, a passion for censorship-resistant content, and a passion for spreading their message.
---
We see you, and we love you all.
---
To give back and express our thanks, we will highlight someone from our community in a post across social media each week. They will be listed as a 50% beneficiary in this post as a way to say thanks!
---
Today, We would like to highlight @anonymouser!
---
Honestly, we don't know much about this user. I can't even say if they are a Guy or Girl or a sentient AI, or perhaps a super-advanced Monkey from "The Planet Of The Apes'."
However, I can say that they have been on HIVE since the start (Apr 10, 2020), and while they joined to learn more about COVID, they have added value to the blockchain with content that focuses on keeping your data private. (*Perhaps highlighting a privacy advocate on a social network is not the best idea... hmm).
We like the articles they post and that they are working to advance privacy online. It's for these reasons we would like to say thanks!
@anonymouser Thank you for being you!
Keep on keeping mysterious and posting great insights into the how-to do this.
If you don't know @anonymouser, stop by and say hi to them, follow their posts / Buzz's, and share it.
Much love,
Your Friends over at D.BUZZ
---
Do you have someone you feel we should highlight?
Post their name below and the reason why, and we may highlight them. :D
---
Previous Community Highlights :
---
D.Buzz over and out.