Creative people watch out!
The next big contest is about to blow your mind and the mind of your followers because D.Buzz and DIYHub are going to bring you "Creative Contraption Contest version 1"!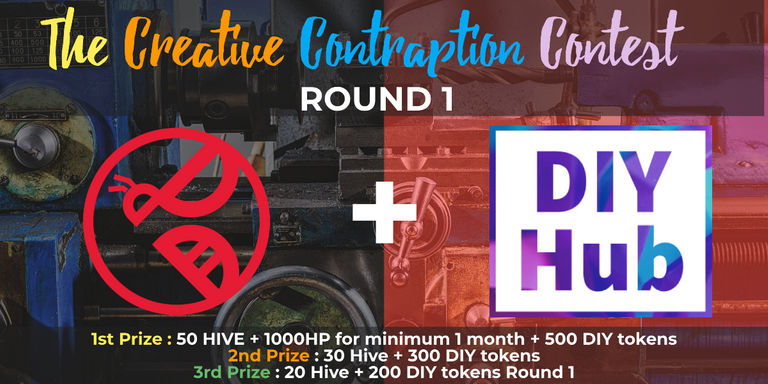 The team of D.Buzz and DIYHub decided to go crazy and ask you for your unbelievable DIY project! Whatever you come up with is totally in your creativity (and responsibility). It doesn't have to be functional or to be beautiful! It only have to be creative and should have a wierd and crazy description in the caption of your D.Buzz post!
Let's invent a shoehorn on a hat, a flying up-side-down ashtray, glasses with mirrors instead of lenses - you name it and we will be amazed by your creativity!
Rules:
The deadline is 2 weeks from now.
Take a picture of your crazy DIY project and post it on D.Buzz with a funky caption!
You'll recieve bonus points if you show the progress of your crazy invention in an additional post before the deadline.
Use the tag diybuzz
After the deadline 3 judges of diyhub will pick the winners of this crazy contest!
Prizes
The prices are donated by @DBuzz, @DIYHub and @Nathanmars!
1st Prize: 50 HIVE + 500 DIY tokens + 1000HP delegation for at least 1 month duration
2nd Prize: 30 Hive + 300 DIY tokens
3rd Price: 20 Hive + 200 DIY tokens
For any questions feel free to contact us via the D.Buzz or DIYHub Discord:
D.Buzz: https://discord.gg/ZzwVsjge89
DIYHub: https://discord.gg/d2Ma444