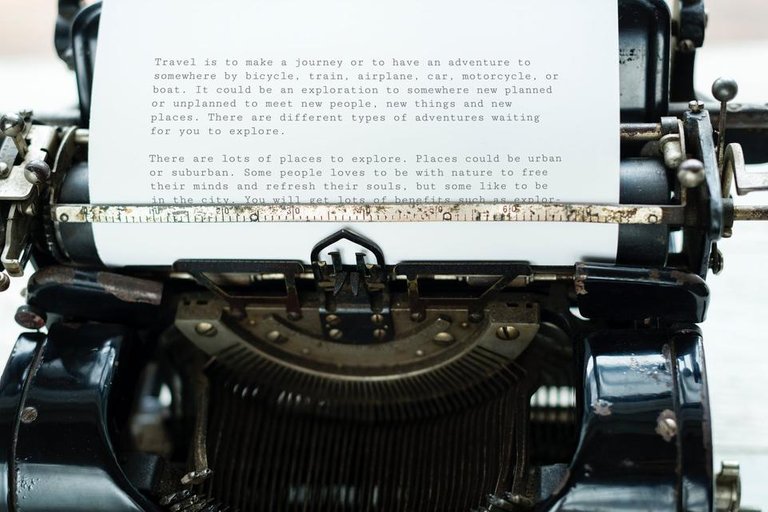 Credit
Hello guys, welcome to the sixth edition of complete the story contest. If you are feeling lost, and don't have any idea what this contest is about, feel free to click HERE.
A short explanation of the contest, it is a contest that you stand a chance to win sbd for completing a story.
For the fifth edition, I present to you the winner.
The winner is @newhyt. Your 2sbd has been transferred to your account.


Feel free to join in the fun, put your creativity and talent to the test and also stand a chance of winning 2sbd for the best story completion.
There are just simple rules to follow in order to participate.
resteem the post to get more audience
story completion should not be more than 400 words.
Now to the story for this week.
Brian, Bob and Jason have been friends since their high school days. but due to work factor, the hardly had the time to hang out together. One day, Bob came up with the idea of them taking a leave from office work and going on a boat trip with few other people to cruise the waters and do little exploration.
This was supposed to be a very simple trip, but nature was not just on their side. About 3hours into their voyage, The clear sky began to grow dark and the waters began ravaging. There was a rainy storm and the waves of water destroyed their small yatch. They were all swallowed up by the water. Later on, Jason awoke on the shore of strange land to find the wreckage and few unconscious people ashore also. He happened to find his friend, but now, they were lost at sea.
Bring out your creative and imaginative mind and may the best story win.


@pasaift