Now my first transaction is stuck because of network congestion and network fees skyrocketing. Stupidly enough i had other transactions afterwards. So now there is a que of transaction on ETH chain, and the first one is blocking the rest of my transactions.
Ok, now i have to pay at least~20 USD just to cancel the first one, so the others can go through. Hopefully..
And then...boom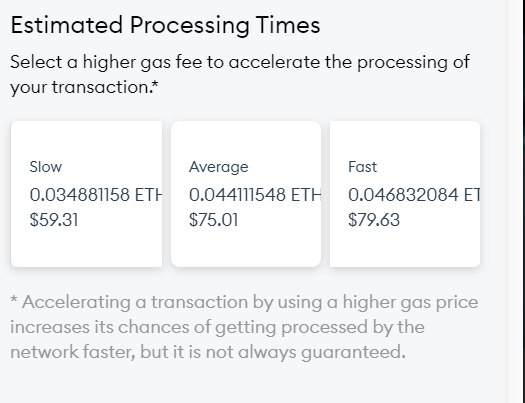 At least another 59 USD for it to go trough. My ballance on metamask is lower than that, and now i need to make another transaction to transfer ETH to my metamask that would be worth another 50 USD.
So dear Sirs and Madams, a revolutionary economic freedom comes at a price of at least 120 USD per transaction if you are stupid enough to just put in too low of a gas for the first transaction. Nicely done :)
And all i needed to transfer was 100 USD woth of ETH..