Hey guys. HoW are you doing @ewuoso here. It is been a while i brought you some reviews. Today i am going to review reviewhunt.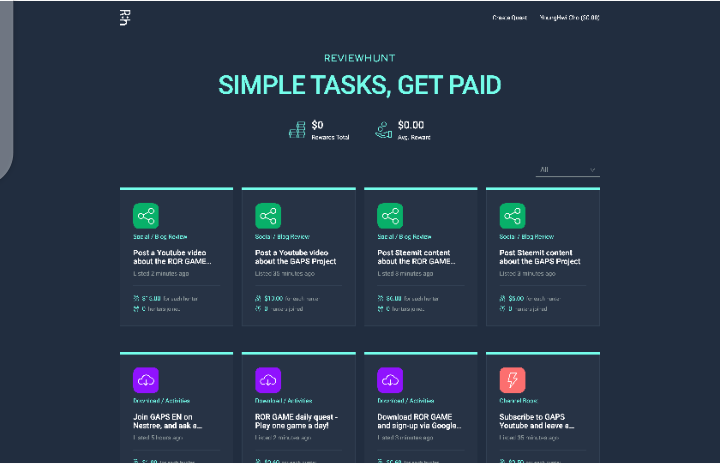 Reviewhunt is a site for two set of people namely makers and hunters
Makers are the ones who creates tasks for hunters to carry out.
Their are different kind if tasks on review hunt.
We have app downloads, reviews, surveys, channel boost etc.
All these are done with rewards. You earn hunt tokens for them
Try it out today