This is the summary of the latest staking announcement from CryptoBridge:

This week CryptoBridge have distributed the equivalent 11.56828061 BTC or approximately $81,834.017! The last payout distributed to all BridgeCoin stakers was approximately 8.308754840 BTC or approximately $53,400.367! at the time (July 31st 2018)

This is the second largest payout that CryptoBridge has distributed to BridgeCoin holders so far. This payout is approximately 53% more than the last payout on August 15th 2018. With the significant improvements made towards stability and usability of the DEX within the last 2 months and with a renewed focus on our roadmap you can expect higher BCO payouts as the DEX continues to grow.

You can learn more about BridgeCoin and how you can get paid to trade by visiting https://crypto-bridge.org/bridgecoin/

This period was from 2018–08–15 23:59:59 to 2018–08–31 23:59:59 GMT+2. Staking positions are calculated proportionally on a daily basis.

Equivalent profit: 11.56828061 BTC

BCO: 158.0234396
BTC: 11.54678942

All staking positions created after the cut off date were not included in this payout.

As indicated in our initial announcement, we're giving 75% of all available profit to stakers, and market makers get the remaining 25%. When the promotion ends, stakers will receive 50% as advertised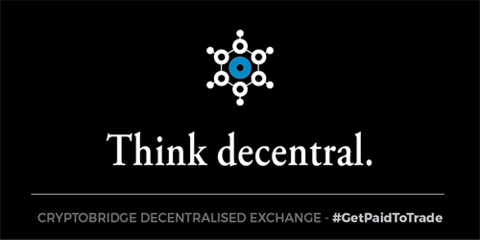 Staking payouts are made bi-weekly and the next staking payout will be due on the 15th of September 2018.
CryptoBridge is a decentralized exchange (DEX) in the hands of BridgeCoin owners that supports trading of the most popular altcoins