HAIL HEDERA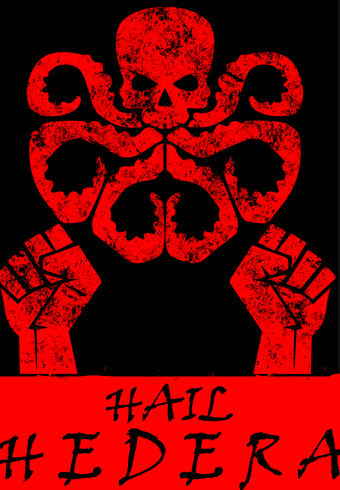 Hedera Hashgraph is a hot buy on Binance right now. The price is currently $0.04507389 with a 24-hour trading volume of $52,000,000 according to CoinGecko. Up around 25% in the last day. It has a circulating supply of 4.1 Billion coins and a max supply of 50 Billion coins. Get it while it's hot.
Here's an hourly look at HBAR/BTC: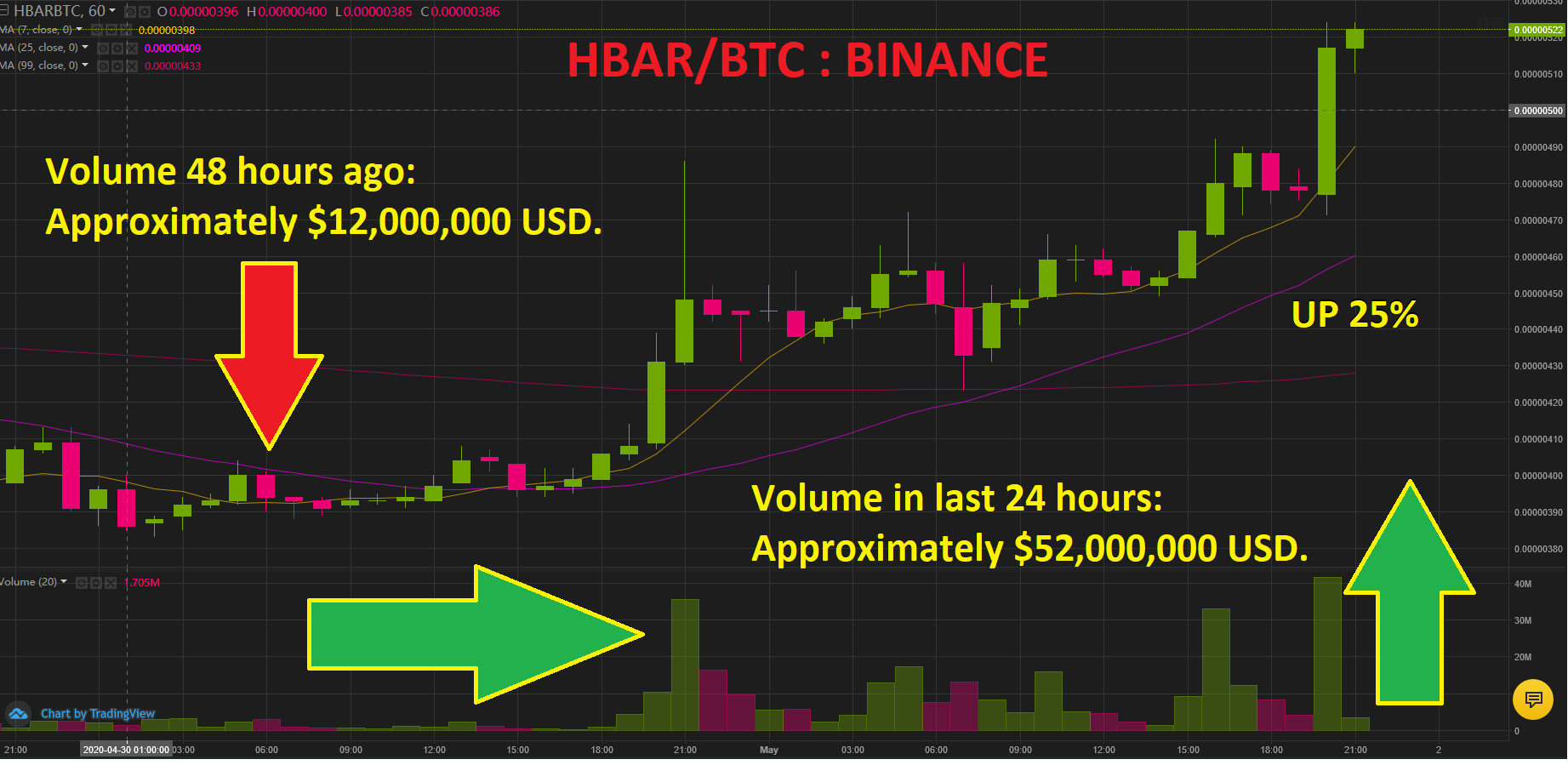 Their mission statement:
Bitcoin pioneered decentralized infrastructure and Ethereum brought programmability. But earlier proof-of-work blockchains consume massive amounts of energy and process transactions slowly in order to achieve acceptable levels of security. Heavy bandwidth consumption by these technologies leads to expensive fees, even for a simple cryptocurrency transaction.
The Hedera proof-of-stake public network, powered by hashgraph consensus, achieves the highest-grade of security possible (ABFT), with blazing-fast transaction speeds and incredibly low bandwidth consumption. By combining high-throughput, low fees, and finality in seconds, Hedera leads the way for the future of public ledgers.
After reading their literature, Hedera seems like a very promising blockchain. There is tangible, real-world applications and organizations behind this cryptocurrency, which in my opinion, is a necessary attribute for any coin to have any sort of longevity. While their website seems incomplete, it appears as if Hedera is just getting started and development is ongoing.
Users can now sign up and start building secure decentralized applications powered by Hedera Hashgraph. The website also states an upcoming virtual hackathon will be hosted, which sounds interesting, and registration is open for that.
It looks like Hedera has what it takes as far as a loyal user base, and right now, those users are backing up this blockchain with dollars and cents based on the price boost. Definitely worth checking out, and if you trade crypto, it seems like a solid buy right now.