I love the smell of money in the morning...
---
So this morning I had about 20 bucks worth of Tron deposited in my casino account by 888 for what I'm assuming was contest winnings from mining their token through bet volume with yesterday's total. Now just to show everyone that I am not a shill for 888 and I'm not false advertising, I'm not even going to put my referral links for 888 in here. I'm the first person that will scream scam and scream rigged when I lose. And, in some cases it might be a scam, especially when it comes to blockchain casino gaming. In other cases it's probably just a loss and I'm being a sore loser. Well today I'm being a gracious winner and walked away right after a big win. I was rolling back and forth for about 30 minutes pretty-much breaking even and I decided what the hell I will go almost all-in, I bet 1024 Tron, which is about 18 bucks or something at the time of publishing this, rolled, and here was my result:
---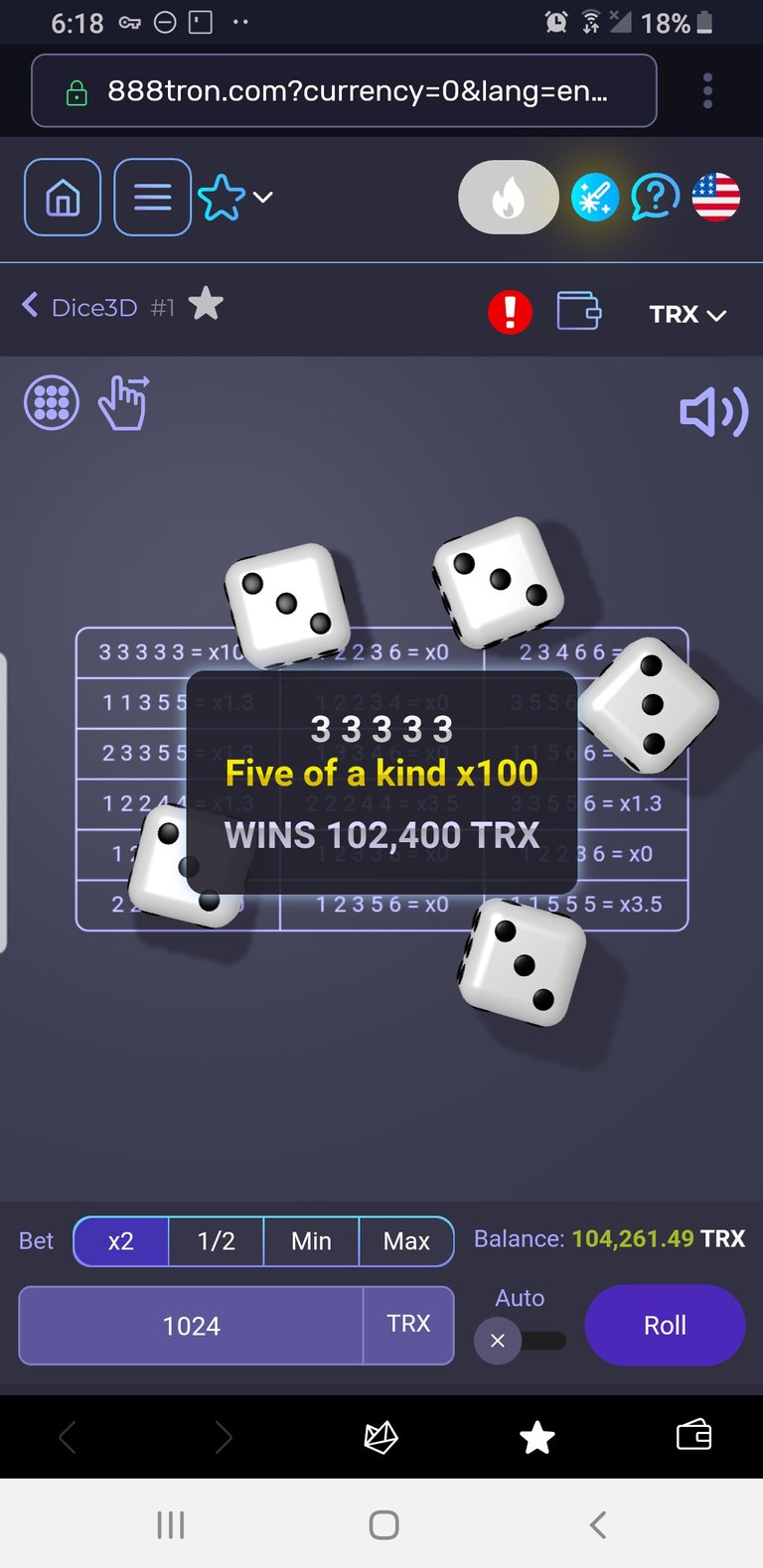 ---
Like I said I'm the first to cry foul, but not all blockchain casino games are scams. I'm walking proof that they're definitely not, this is the second biggest win I've ever had with a blockchain casino, the first biggest was also with 888. About a month ago, I rolled 2,000 Tron, I won 200,000.
---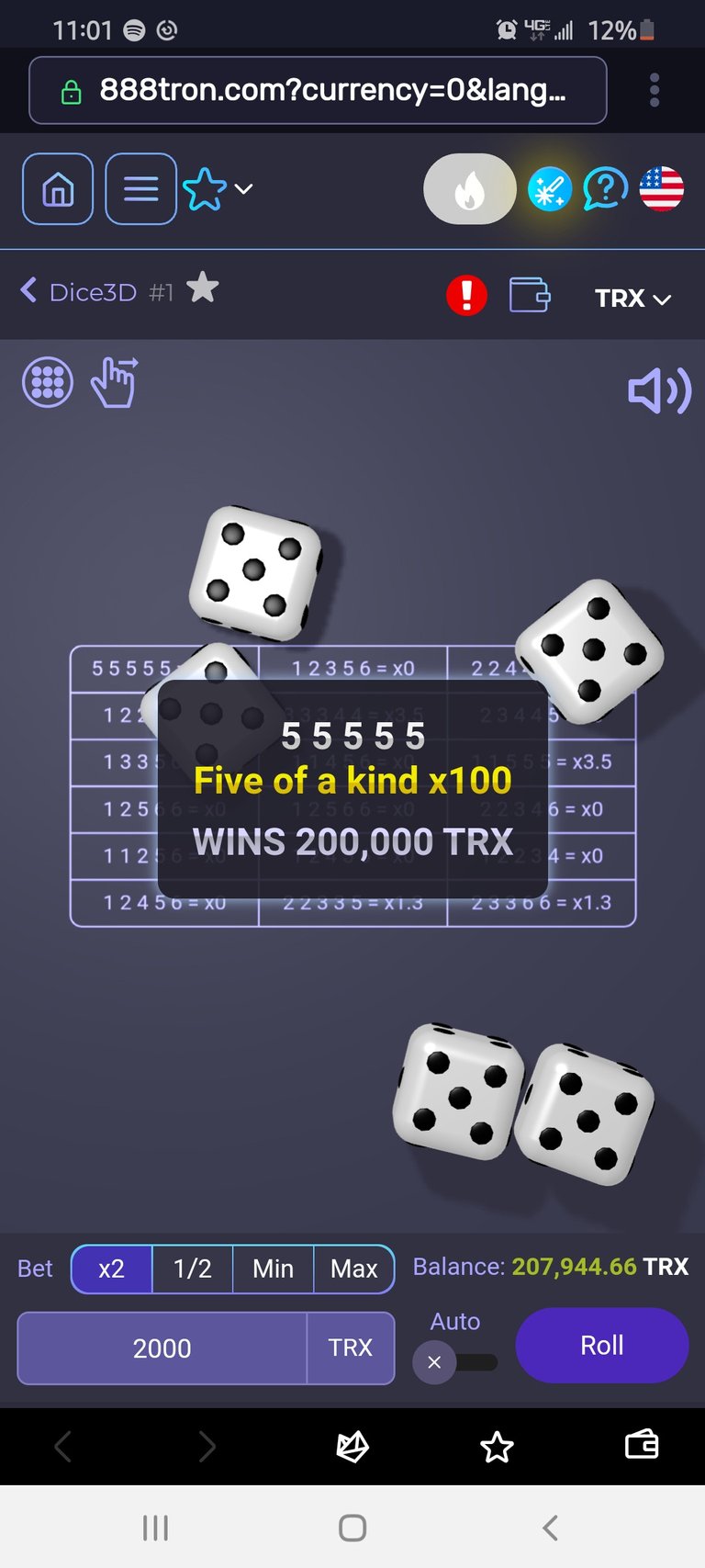 ---
I have put many blockchain casino gaming websites to the test and a lot of them appear to be straight up scams, but as far as this morning and 888 goes, it's all good in my hood. Today I won roughly $1,800 on an $18 roll. Just paid my rent, my phone bill and cable bill for the month gambling for about half an hour, so I can't and won't ever complain about 888. I'm also not the kind of dumbass that keeps rolling after they win that kind of money. I bailed already, sent the money to binance converted to Ripple and send it to one of my crypto.com cards to pay bills. Happy Sunday everybody.