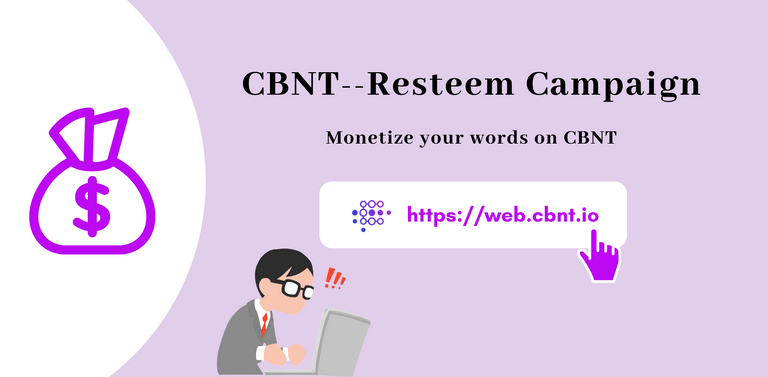 Exchange is on the agenda! To let more users benefit from CBNT, we are having a 10,000 CBNT airdrop campaign. This campaign will last exactly 1 week from the time of posting.
Here is how you join:
1. Resteem this post
2. Follow CBNT on Steemit
3. Register on https://web.cbnt.io/
We will choose 10 lucky winners at the end of the week to receive 1,000 CBNT each!
What's CBNT?
CBNT is a blog platform based on blockchain technology, which differ to traditional media platforms, but users can gain rewards by posting content, like, share, comment; and also it's not a advertising-free platform, users can 100% share the advertising incomes.
How does CBNT work?
There are totally 10 billion CBNT tokens supply, and will be released though users' mining behaviors on https://web.cbnt.io;
At the first year, there are 6 million CBNT tokens be mined every day, and the token amount users get will be based on the posting, like, comment, and share to the community.
The more likes, and comments you receive, the more rewards you will gain.
Does it cost anything to post on https://web.cbnt.io?
No, it's free to post, and you can get rewards by posting, like, and comment even.
How can I earn token rewards on CBNT?
Registration: each new account will be rewarded 3000 CBNT, which will be released within a year.
Posting: there is no limits on the content, and currently have 8 categories on https://web.cbnt.io.
But posting does not mean mining only, the rewards depends on the the likes, and comments you receive; so please make sure post high-quality content, to get more upvotes, and thus more rewards.
Like, comment and share: the rewards from like and comment are linked to the posts that you vote, the more rewards the post will receive, the more gains you will get from liking and commenting the post too.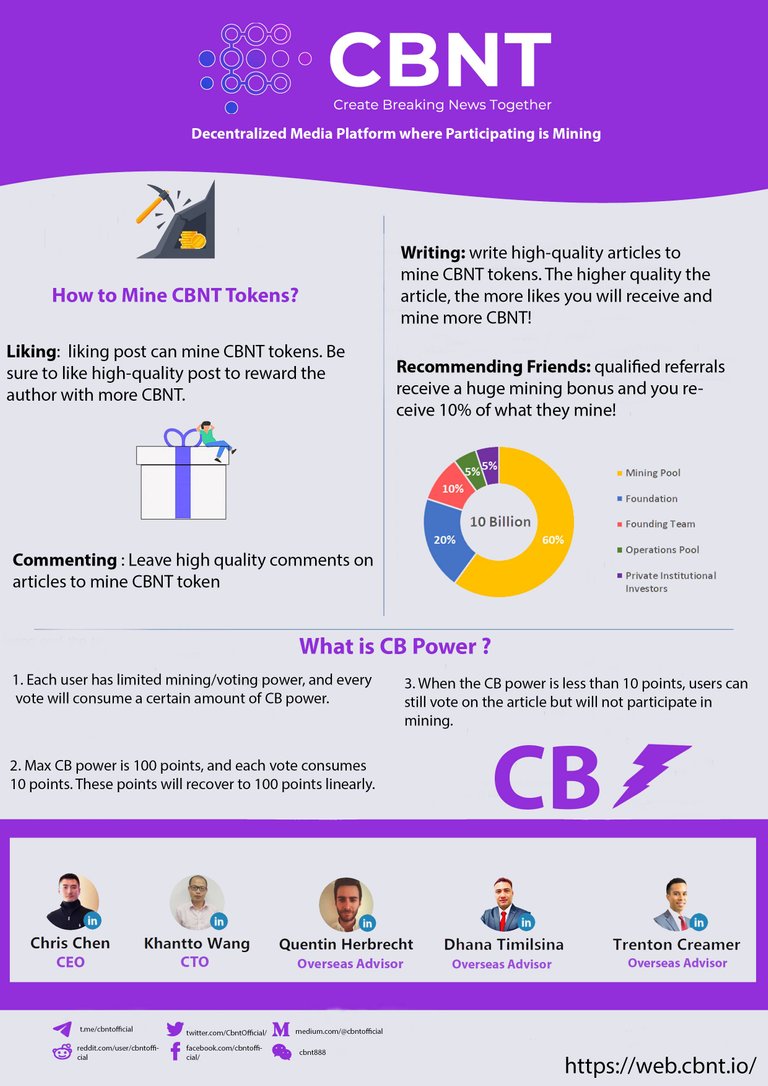 Mining like Steemit!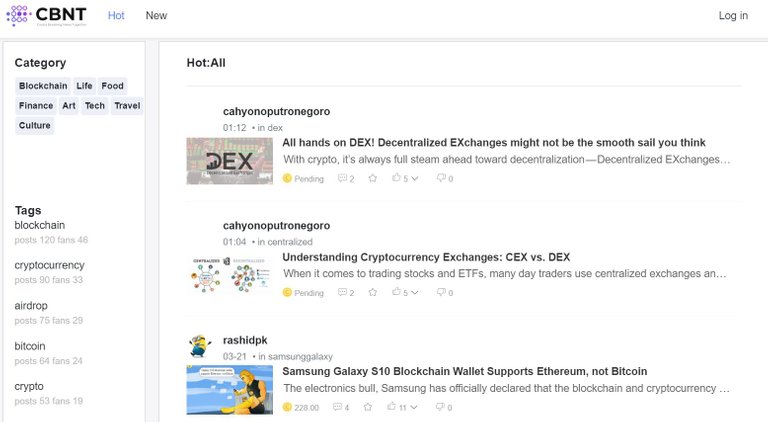 Daily Mining Rewards

Follow us on our social media channels for more updates:
Register here: https://web.cbnt.io/
Facebook:https://www.facebook.com/cbntofficial/
Twitter:https://twitter.com/CbntOfficial/
Telegram:https://t.me/cbntofficial
Reddit:https://www.reddit.com/user/cbntofficial
Medium:https://medium.com/@cbntofficial
Steemit: https://steemit.com/@cbntofficial