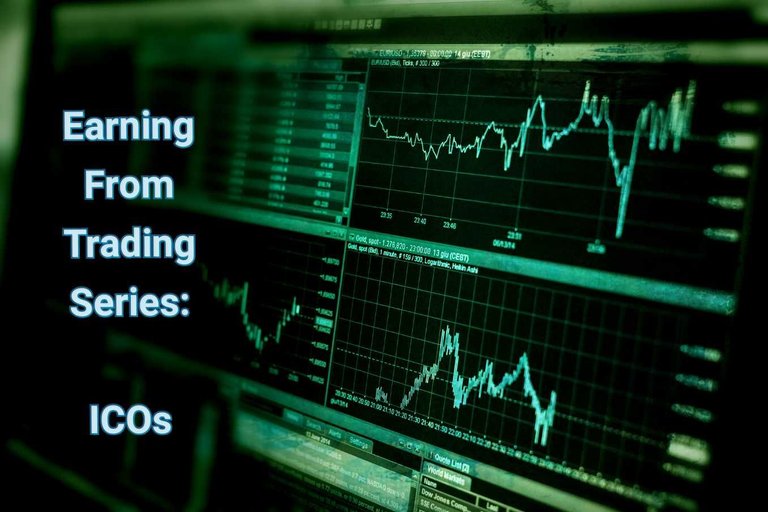 In my intro post I stated that I like to trade crypto. Perhaps that was a lie. I LOVE TO TRADE CRYPTO!
I don't have the skills to analyse charts the way the professionals do. Or the time reading up on a million projects and exactly what their proposed tech or start up is going to do. That is not to say that I don't do it where I can. It is not however the be all and end all for trading if you don't do this.
I have a different approach.

I look at established coins only. That's right. None of this ICO money losing stuff. I have been burnt there in the past. In fact it took me three of four times before I finally realised the horseshit that accompanies ICOs.
People say that they are in it for the proposed platform or the software development or the team behind the project. They lie. That much is apparent as soon as the coin or token hits an exchange, then you see the

They are all after the one thing. The money. It is after a coin becomes established that you get believers but trust me. No matter what they say the real believers in an ICO are very few.
So an ICO happens. Coins or Tokens are sold, bonuses are given. You buy some you end up with a fair pile.
The coin/token goes to an exchange. Strangely, you cannot get on to the exchange or get your coins there in the first few minutes. By the time you have managed to get a sell order in the prices have decreased a hundred fold. (Guppy anyone - lulz)

I will give you that this does not happen in every one. It happens in most and that is why I will say one thing about trading.
If you want to make money in trading, stay away from the irresistible lure of ICOs. No matter how good the project sounds.
I hope to see you in the comments :=)